Fuel Conservation: No War Needed
GUEST COLUMN
The New Oxford Note "The So-Called War on Terror" (Nov. 2006) correctly concludes that "the war on terror is a delusion." But its analysis, which primarily blames Israel and the Israel lobby for the Iraq war, misses the mark. Israel's U.S.-supported, aggressive usurpation of Arab lands and persecution of Palestinians may contribute to Arab anti-Americanism, but has virtually nothing to do with our immoral invasion and occupation of Iraq, which is geared toward controlling Iraq's vast oil reserves.
Americans are addicted to the wasteful consumption of oil. Average per capita petroleum consumption in the U.S. is 26 barrels a year, compared to 12.5 barrels a year in Europe, and a meager two barrels a year in China. From the Civil War until World War II, we were the world's leading oil producer and exported surplus oil throughout the world. But U.S. production peaked in 1972 at 11 million barrels per day (mbd), is now 9 mbd, and is projected to decline further by 2020.
However, U.S. consumption is now 20 mbd and is projected to be 26 mbd in 2020. The increase in imported oil, therefore, will rise from 11 mbd to 17 mbd or greater to feed our insatiable and profligate use of petroleum.
Future imported oil must come from the Middle East, which has two-thirds of the world's known oil reserves, and will be the only region in the world with a significant surplus. Iraq alone has the world's second largest reserves, behind only Saudi Arabia, and its oil can be produced for less than $2 per barrel, compared to costs ranging from $6 to $15 in other parts of the world.

Enjoyed reading this?
"Catholicism's Intellectual Prizefighter!"
- Karl Keating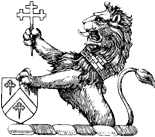 Strengthen the Catholic cause.
GET A 7 DAY FREE TRIAL
FREE TRIAL
You May Also Enjoy
Barbarians Inside the Temple
By killing a priest as he celebrated Mass, Islamic supremacists have framed their ongoing aggression as a religious war between Islam and Catholicism.
The Blood Crying Out from the Ground
We Westerners bear responsibility for the current sufferings in Iraq. We created a power vacuum there that has been filled by bloodthirsty maniacs hellbent on religious cleansing.
The Qur'an as Allah's Logos
Instead of completely erasing references to "the Word," Muhammad attributed them to the Qur'an, thus making the book he received the true Logos of the Creator.