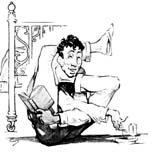 Yoga & Christianity
ARE THEY COMPATIBLE?
It is not at all uncommon these days to see Yoga advertised and promoted. Books on Yoga abound, websites dealing with its philosophy and practice are numerous, and instructional seminars are routinely offered in gyms, health clubs, and even some Catholic institutions. It has so successfully permeated our culture that most people don't even raise an eyebrow at the mention of it. In fact, some Christians have integrated Yoga into their lives and may thus admire their own "inclusive" attitude. Or they see nothing wrong with practicing Yoga and would be quite surprised to learn that it represents any spiritual threat whatsoever.
It is precisely because of this ignorance about Yoga — on the part of professed Christians — that I have chosen to write this article. I don't doubt that the vast majority of believers who practice Yoga are blissfully unaware of its true nature and purpose, and they probably view it as "simply exercise." But herein lies its greatest danger. When Yoga is written off as a mere physical discipline with little or no regard for its spiritual underpinnings, we run the risk of being misled about something that could have a significant bearing on our own spiritual well-being.
The origins of Yoga date back as far as 5,000 years, and for a long time the principles of Yoga were passed on as oral tradition. This tradition was eventually committed to writing, and Yoga thus made its appearance in the four ancient Hindu writings known as the Vedas, the oldest of which dates to about 1500 B.C. An individual named Patañjali later compiled and codified the sum total knowledge about Yoga. Sources vary on when this occurred, with dates ranging anywhere from the fourth century B.C. to the second century A.D. His work, called the Yoga Sutra, is the authoritative text on Yoga and is recognized by all of its schools.
The word "Yoga" comes from the Sanskrit root word yuj, meaning "union" or "to yoke." Sanskrit is the ancient language of Hinduism, and so it should be no surprise to learn that Yoga is inextricably linked to this religion. In fact, "Yoga" is very similar in meaning to the Latin word religio, from which we get our word "religion" — meaning "to fasten" or "to bind." In the case of both words, the clear implication is that a person is being "yoked" or "fastened" to something spiritual. More significant, though, is the reason for Yoga's development.
In Hinduism there are three paths to salvation: works (rituals, duties, and ceremonies that add to one's merit), knowledge (understanding that not sin, but ignorance about the true nature of our existence, is the cause of evil and misery), and devotion (the worship of Hindu gods and goddesses). The path of knowledge is used most often by the Brahmin or priestly caste (highest stratum) in Hindu society. Within this path there are three schools of philosophy: Vedanta, Sankhya, and Yoga. So, plainly put, Yoga is a system of Hindu philosophy designed to lead the practitioner to spiritual enlightenment or salvation. The specific mechanism involved in the process is the use of physical postures (asanas) coupled with breathing exercises that are specifically designed to enhance meditation and alter one's state of consciousness so the practitioner may attain oneness with a "higher reality."
While it is beyond the scope of this article to deal with the numerous styles of Yoga, it is relevant to note that although components within the branches of Yoga may vary, the ultimate goal is the same, namely, the altering of one's consciousness to attain a spiritual state.

Enjoyed reading this?
"Catholicism's Intellectual Prizefighter!"
- Karl Keating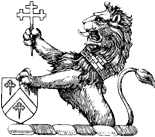 Strengthen the Catholic cause.
SUPPORT NOR TODAY
SUBSCRIBE