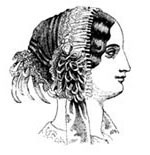 Why I Am a Feminist
ON A WOMAN'S RIGHT TO BE A WOMAN
Lest the title of this article cause confusion, let me begin by emphasizing that I am a feminist. My life as a feminist started at about the age of five, when I first began to admire my mother. And my feminism increased as I came to appreciate my sisters. At the time, I could not define the elements of that appreciation; but I did realize that there was something different about women and girls, and somehow I admired that something.
Then I entered into my teens, and girls entered into my life in a new way, a way that changed, and to some extent disturbed, my incipient feminism. I heard part of my reaction expressed not long ago in a mentoring session with a 14-year-old boy. He was from a good family background with the distinctive note that his five siblings were all boys. As we were ending our chat, I sensed there was still something on his mind, so I asked him, "What is it?"
He looked at me, and solemnly enunciated, "Girls!"
Slightly amused, I asked him, "What about girls?"
He looked at me again and answered quite slowly, "They puzzle me."
I gave him a few possible clues to the puzzle but didn't really try or want to solve it. I had had the same experience myself and thought it a good start to a healthy sexual outlook.
When I was a teenager I lived in a residential area on the outskirts of my hometown in Ireland. Three or four large families, with six, seven, or eight children, lived close by. As a result, my social life was spent in the company of fifteen or twenty boys and girls all in the 15-18 age range. I admired the girls I knew, and now and then imagined I might eventually marry this one or that. I admired them — and I respected them. They made themselves respected. "Bad" thoughts were directed elsewhere. One would feel ashamed to allow a bad thought toward a girl who inspires respect. Modesty, which was then not an unbecoming term, especially on the part of these girls, made purity easier — though never easy. It drew out a noble impulse which helped so much. In another recent mentoring session with a 16-year-old boy, I described, a little more at length, the atmosphere of my teenage social life. When I had finished, he observed, "I wish I had grown up in your times."

Enjoyed reading this?
"Catholicism's Intellectual Prizefighter!"
- Karl Keating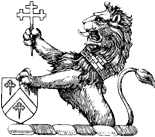 Strengthen the Catholic cause.
SUPPORT NOR TODAY
SUBSCRIBE
You May Also Enjoy
The Great Deformer
When Pope Francis told millions at the 2013 World Youth Day to "make a mess," he was also describing the modus operandi of his papacy.
Understanding the All-Male Priesthood
The Church holds that the priest, standing in persona Christi, cannot supply the right sacramental material without being male, since Christ Himself was male.