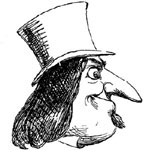 Walking on Eggshells, Distilling Eggshells
THE PITFALLS OF PRIDE MONTH
If you are a typical middle-class resident of the United States, you may feel as if you are walking on eggshells every June. It used to be such a simple month. When I was a kid, it evoked summer and a seemingly endless school break. It was the gateway to carefree days exploring the creek, eating ice cream, and playing board games with my neighborhood friends. As an adult, I still look forward to June, but I see the world differently. Having kids of one's own does that. Now I experience the joy and wonder of summer with and through them. In other words, my world is significantly broader and more nuanced.
But some people, who are only capable of seeing the world through a narrow prism, want us to cast aside any and all competing associations for this month. They present themselves as a well-meaning class of oppressed people. Who are they? No, I'm not referring to Caribbean-Americans. You probably weren't aware that June is National Caribbean-American Heritage Month. Neither am I referring to poultry eaters. Did you know that June is also National Turkey Lovers Month?
In case you haven't guessed by now, the people I am referring to are radicalized homosexuals. Some of you might have been under the impression that there is only one national observance in June. What else would you conclude? Pride Month is an omnipresent, in-your-face event. This year, for example, I started receiving naughty e-mails for Calvin Klein Pride Wear in May (a.k.a. Asian American and Pacific Islander Heritage Month). As June came to a close, however, the sweaty, languid youth of the early ads were replaced by deep discounts. Lest commitments waiver, one ad proclaimed, "Pride Always." Indeed, your town's Independence Day Parade may have featured a Pride-themed entrant, and why not? This year, Juneteenth and Dobbs v. Jackson stole too much attention.
At this point, a thoughtful person might ask: If radical homosexuals are a marginal group, how are they so influential? After all, the men who died storming Iwo Jima and in the ambush at Kunu-ri get one day per year. How did same-sex-attracted people manage to secure an entire month for themselves? June, in fact, is the only month dedicated to a specific menu of sexual proclivities. It is certainly not a month for celebrating same-sex-attracted people who do not care to publicize their orientation or who courageously resist the temptations inherent in that orientation.

Enjoyed reading this?
"Catholicism's Intellectual Prizefighter!"
- Karl Keating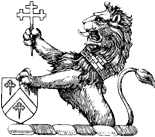 Strengthen the Catholic cause.
SUPPORT NOR TODAY
SUBSCRIBE
You May Also Enjoy
Which Way the Wind Blows
Daily we hear of intemperate students demanding this or that "right" drawn from a grab-bag of potential claims on others' behavior.
Church, Women & Pants
Difficulties arise when women wear tight or revealing pants to Church: Men start seeing them as a collection of titillating body parts.
Culture Wars, Inc.
When Cosmoception Corporation sponsored a Coming Out of the Closet Celebration, the company ordered a rainbow-striped cake from Redneck Delicacies, Inc., a small shop tucked in the Appalachians.