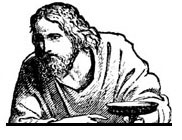 "Wake Up! Jesus Is Coming!"
THE APOCALYPSE HAS ALREADY BEGUN
For those of you who worry because we seem to have so few priests who can strengthen our faith and inspire our children, I would like to give you hope by introducing you to Father Stephen Duffin, by means of the following interview with him. An intellectually stimulating and spiritually challenging preacher, Fr. Duffin, age 34, is Associate Pastor at St. Catherine of Siena Church in Laguna Beach, California.
Question: Could you tell me something about yourself, your background?
Answer: I was baptized when I was a child and raised in a Catholic grade school but I chose to go to a public high school. I didn't want to go to an all-boys Catholic high school because hanging around a bunch of boys did not attract me that much. So I chose instead to go to a public high school where some of my friends were going. It was good in the sense that it gave me a different perspective on how people live outside a Catholic understanding. But it was bad because I didn't understand that, when you step outside of a Catholic atmosphere you run into all kinds of different ideas and opinions, and if you are not strong in your faith then you wither like a flower in the burning sun. I found myself, unfortunately, being completely influenced by the pagan world in which I was living at that time. I always went to Mass on Sunday as a teenager, even though I would just stand in the back and not really pay attention to what the priest said. But even if you go each Sunday and listen for a few minutes to the priest's homilies, it's nothing compared to the barrage of messages and ideas that comes at you the rest of the week. Watching television, listening to radio, listening to the liberal academic establishment — the ideas they feed you usually tend to be anti-authority, anti-hierarchy. Teenagers and college students love those ideas, so I was very much influenced by that.
But by the time I graduated from high school, I found my life absolutely empty and miserable and worthless. Everything that the world had told me to do in order to find happiness and to be "successful," which is basically to pursue money, sex, and power, left me empty, pitiful, lonely, alienated. So I hated myself and I hated this entire world and I thought I was a complete aberration. It was only by God's grace in the midst of my despair, like Paul Claudel, that I actually ended up rediscovering God. Because in the darkest moments of my life, it was there that God penetrated and woke me up. As St. Catherine said, and she was very much a realist, when it comes to the faith and conversion, sometimes people have to get tired of choking on their own vomit. And that was exactly my life. I finally got tired of choking on my own vomit, the vomit of my ideas, of my exalted opinion of myself, of a life of decadent pleasure. I finally realized that I had to keep pursuing all that until I died, or I had to find some sort of meaning to life.

Enjoyed reading this?
"Catholicism's Intellectual Prizefighter!"
- Karl Keating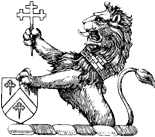 Strengthen the Catholic cause.
SUPPORT NOR TODAY
SUBSCRIBE
You May Also Enjoy
Covenant Correction
The USCCB has taken the opportunity to clarify ambiguities in its document on Catholic-Jewish relations.
How Lovely!
Communio, the premier journal for whooping up Hans Urs von Bathasar, informs us confidently that all men are indeed saved.