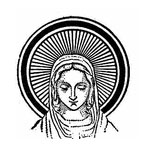 The Virgin Birth: A Problem?
LETTER FROM ENGLAND
England is the preeminent country for the cel­ebration of Christmas. Blessed with Dickens and no separation of church and state (and therefore no kill­joy ACLU or anti-Christian political correctness), London's Trafalgar Square sports not only a magnifi­cent Christmas tree each December, but also a life-size Nativity scene — at public expense, to be sure. So Christmasy are the English that, by August, hotels throughout the country have printed Christmas bro­chures to entice the populace to celebrate Noël before their respective hearths.
A Sheffield University astronomer, one David Hughes, has, however, just dropped a bombshell (or, rather, shot up a star shelb~ He argues that an un­usual conjunction of Jupiter and Saturn on Septem­ber 15, 7 B.C., marks the true date of our Lord's birth, so Christmas ought properly to be celebrated three months earlier. So much for Christina Rossetti's "In the Bleak Mid-Winter"!
To which at least three responses are possible: (1) What's the big deal? The merchants have almost reached the point of commencing their Christmas promotions that early anyway. (2) Hughes has his stars confused: Surely a planetary conjunction is not going to guide Magi to a particular stable/cave and then stand over it. (3) To quote the London Times's third leader on the subject: "The birthday of Jesus is a date for mystery, not precision."
But if the date isn't important, why is the man­ner of that birth? Could we not equally claim, as do so many liberal theologians of both Catholic and Protes­tant persuasion today, that the precise manner of Jesus' birth is as unimportant as its date?

Enjoyed reading this?
"Catholicism's Intellectual Prizefighter!"
- Karl Keating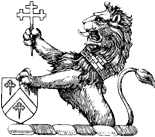 Strengthen the Catholic cause.
SUPPORT NOR TODAY
SUBSCRIBE