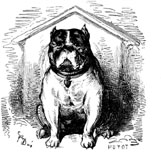 The News You May Have Missed: October 2021
Faking Diversity
The U.S. Office of the Director of National Intelligence got called out after Internet sleuths noticed some politically correct photo editing on the cover of its latest demographic report (Fox News, July 8). What started off as a stock image showing a group of well-dressed professionals of various races was edited to include a woman in a wheelchair and a blind man with a dog — supposedly signaling the ODNI's diversity. The primary stock photo used on the report's cover, titled "Portrait of Multi-Cultural Office Staff Standing in Lobby," can be downloaded for free on Shutterstock. Twitter users promptly spotted the additions, most notably the unbelievable shadow added to the blind man with a dog. That image, titled "Blind Young Man with Guide Dog on White Background," can also be downloaded for free, as can the other obvious addition, a photo titled "Beautiful Businesswoman with Tablet Computer in Wheelchair on White Background."
Saving the Squirrels
A teenage driver trying to avoid a rodent on a Massachusetts road crashed into a house built in 1650 by Abraham Lincoln's great-great-great-great-grandfather, causing severe damage to the historic structure (Zenger News Service, July 19). First responders at the scene found a 2014 Audi Q7 lodged in the living room of the 370-year-old house in Hingham. "The driver said she swerved to avoid a squirrel in the road and drove off the right side of the road, over the sidewalk, and into the front of the house," reported the Hingham Police Department. The owners of the Samuel Lincoln House were asleep in the upstairs bedroom when the impact of the luxury SUV shook the home. Police issued the 19-year-old driver, who suffered only minor injuries, a citation for failing to stay in marked lanes. Samuel Lincoln was one of eight early English settlers in Hingham; the house he built was home to seven generations of his descendants. The historic location was dedicated in 1930.
More Than He Could Chew
The mayor of Nagoya, Japan, earned international infamy and a rare rebuke from the Toyota Motor Corporation for chomping down on an Olympic gold medal at an event meant to celebrate its winner, softball pitcher Miu Goto (Reuters, Aug. 12). Takashi Kawamura pulled down his mask and put Goto's gold medal between his teeth as he stood in front of a backdrop urging handwashing and social distancing to prevent COVID-19 infections. Biting down on medals is common among winning athletes, but Kawamura's disregard for coronavirus etiquette came amid a spike in COVID-19 cases in Japan. "It is unfortunate that he was unable to feel admiration and respect for the athlete," Toyota said in a statement. "And it is extremely regrettable that he was unable to give consideration to infection prevention." Toyota owns the Red Terriers softball team for which Goto plays. "With support from the International Olympic Committee and in line with her own intention, Ms. Goto's medal is now set to be exchanged for a new one," Olympic organizers said, adding that the IOC will bear the cost of the exchange.
Perilous Pandemic Prophecy
A Protestant radio personality and self-styled "Bible Prophecy Teacher" who spread conspiracy theories about the coronavirus vaccines has been killed by the virus. Dr. Jimmy DeYoung Sr. was admitted to the hospital on August 7 with COVID-19 complications and died the next day, said his wife, Judy, who also contracted the virus. On February 3, DeYoung interviewed Sam Rohrer, president of American Pastors Network, who said the coronavirus vaccine is "a present from the Devil." Rohrer said it's "actually a drug and not truly a vaccine but [it's] being presented that way." He claimed that world governments are "forcing [people] through various deceptive mechanisms to take it" and are using the vaccine as a "measure of control." DeYoung called this "very, very important information." DeYoung's radio show, Prophecy Today, aired daily on several hundred stations across the country. DeYoung is one of a number of public figures who have died of COVID-19 after telling their followers to refuse the vaccine (Daily Beast, Aug. 17).

Enjoyed reading this?
"Catholicism's Intellectual Prizefighter!"
- Karl Keating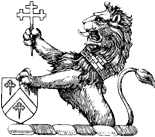 Strengthen the Catholic cause.
SUPPORT NOR TODAY
SUBSCRIBE
You May Also Enjoy
The News You May Have Missed
White Blight... Ee-I-Ee-I-Yoga... Nothing New Under the Bun... Declaration of Amnesty... The Unfriendly Skies... Furry Eternity... Apple's Brand New Bag... Golden Throne Room... And Throw Away the Keys, Please... Don't Answer the Phone... Pudding Time... and more
The News You May Have Missed
First National bank of Mary... Not Homosexual, Just Confused... Doing It for the Kids... Transsexual Jesus... Jesus Among the Druids... Make Way for Lesbian Bishops... Make Way for Married Gay Priests... All Dogs Go to Covenant Presbyterian...
The News You May Have Missed
Church vs. State... Million-Dollar Prank... Moon over Manchuria... Drive, She Said... Sh**ty by the Bay... Scrapegoats... The Chip Is in the Mail... Stamped Out... Nobody but Your Selfie to Blame... Cookie Monstrosity... Droning It In... and more