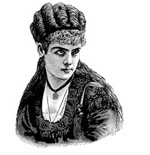 The News You May Have Missed
READ ALL ABOUT IT...
DONATE TODAY!: Join the NOR Associates
Sympathy for Bloodsuckers
A new study conducted by researchers from Idaho State University, College of the Canyons, and the Center for Positive Sexuality in Los Angeles found that it's not easy being a vampire, and that it's even harder to "come out of the coffin" to a physician or therapist who might misinterpret the habit of ingesting blood or succumb to stereotyping (Reuters, July 7). Self-identified "real" vampires come from every walk of life and profession, including doctors, attorneys, and candlestick makers, said Dr. D.J. Williams, the study's lead researcher; "they are successful, ordinary people." Except they are very, very tired. That's the chief reason they partner with "consenting adults" willing to allow them to use a scalpel to make a tiny incision in the chest area so they can ingest a small amount of blood for energy. "Most vampires believe they were born that way; they don't choose this," Williams said. The global vampire population is thought to number in the thousands. Their challenge is to find non-judgmental clinicians to whom they can disclose their alternative lifestyles, Williams said.
In Britain he's known as the queen's husband, but in remote villages in the tropical Pacific archipelago of Vanuatu, Prince Philip is regarded as a deity (Associated Press, June 9). Several hundred scattered residents on Tanna Island pray to the British royal, who celebrated his 94th birthday in June. "Here in Tanna, we believe that Prince Philip is the son of our God, our ancestral God who lives up in the mountain," says villager Nako Nikien, who goes by the name Jimmy Joseph. Joseph said it's become a tradition to talk, or pray, to Philip each evening, when villagers gather and share an intoxicating brew made from kava plants. "We ask him to increase the production of our crops in the garden, or to give us the sun, or rain," Joseph says. "And it happens."
A man who claimed to be a chief superintendent of Italian police requested a meeting with Benedict XVI in which he handed the Emeritus Pope a book of "prophecies" by alleged Italian seer Franca Miscio, also known as Conchiglia. The book claims that Pope Francis is an "impostor" and the "vicar of the Antichrist," that the Vatican is a "den of the seven deadly sins," that Mary should be added to the Trinity, and that alien DNA has been mixed with human DNA for the purpose of world domination. "Had Benedict XVI known that he was going to be given a collection of messages of this kind, he would never have agreed to the meeting," said Archbishop George Gänswein, Benedict's personal secretary (Catholic Herald, May 28).

Enjoyed reading this?
"Catholicism's Intellectual Prizefighter!"
- Karl Keating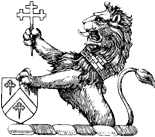 Strengthen the Catholic cause.
SUPPORT NOR TODAY
SUBSCRIBE
You May Also Enjoy
The News You May Have Missed
Neutral Selection... Progenitors A & B... In a Toe Jam... Bun Control... Rock On!... Goatcha!... Gender Offender...
The News You May Have Missed
Prohibition, Persian Style... Church of St. Cinderella?... The Plaintiff Is a Monkey... Poetic Justice... Radical Grammatical Error... Singing ISIS to Sleep... Miniskirt Solidarity... Extreme Makeover, Concentration Camp Edition... Alternative Financial Aid... Saving Homeless Jesus... and more