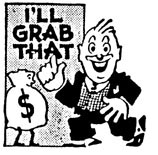 The News You May Have Missed: July-August 2019
The Cost of Persistent Chaos
A laptop computer containing some of the world's most destructive malware fetched $1.3 million at an auction (Washington Post, May 28). The infected 2008 Samsung NC10-14GB, called "The Persistence of Chaos," was created by Chinese artist Guo O Dong and commissioned by Deep Instinct, a New York-based cybersecurity firm. It features viruses that have caused more than $95 billion in damage. The "WannaCry" ransomware attack of 2017 was one of the most destructive, affecting more than 200,000 computers in 150 countries, including those of the National Health Service in Britain and Renault factories in France. "BlackEnergy" caused blackouts across Ukraine in 2015. The oldest malware, "ILoveYou," was an email attachment that infected tens of millions of PCs in 2000. "These pieces of software seem so abstract, almost fake with their funny, spooky names, but I think they emphasize that the web and IRL [in real life] are not different spaces," Guo said. "We have this fantasy that things that happen in computers can't actually affect us, but this is absurd. Weaponized viruses that affect power grids or public infrastructure can cause direct harm."
And You Shall Call His Name…
A startup is offering new parents help with an important decision: naming their baby (People, June 7). Future Perfect was founded by two moms who met on a playground and "instantly bonded over their children's unique names." Their company offers to "streamline the naming process" and "keep it super, super personal. It's really [about] finding a name that aligns with you, your partner, your shared history and your separate histories." Packages start at $100, which includes a quick questionnaire, a 15-minute phone consultation, and a list of ten name ideas. For $350 parents get a more in-depth questionnaire, a 15-minute phone call, ten first names and the reason for choosing them, ten middle names and the reason for choosing them, a customized baby gift, and on-demand follow-up calls. Says cofounder Cara Sullivan, "The point is not to give our favorite names, it's about giving [parents] the name they never knew they really wanted."
Communists Have Feelings Too
A dog breeder in eastern China was detained after giving his dogs "illegal" names that refer to government and civil-service workers (BBC, May 14). The man, who is in his early 30s and surnamed Ban, was summoned by police after he posted on mobile messenger WeChat that he had named his two new dogs Chengguan and Xieguan. Chengguan are officials in urban areas who tackle low-level crime, and Xieguan are informal community workers, such as traffic assistants. Ban says he gave the dogs the names "for fun," but authorities failed to see the humor, particularly with regard to the former. The police immediately launched an investigation and determined that Mr. Ban had "insulted" law-enforcement personnel and must spend ten days in a detention center, "in accordance with the relevant provisions of the People's Republic of China Law on Public Security." The police claim Ban became increasingly provocative on his WeChat account, and his actions "caused great harm to the nation and the city's urban management, in terms of their feelings."

Enjoyed reading this?
"Catholicism's Intellectual Prizefighter!"
- Karl Keating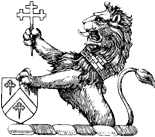 Strengthen the Catholic cause.
SUPPORT NOR TODAY
SUBSCRIBE
You May Also Enjoy
The News You May Have Missed
Pets Over Priests... Down In the Alley... Disneyland: the Ultimate Destination... Caving In... Father Fruitcake... Always Our Priests... Death on Wheels... Trans-fer Students... The Best Day of Your Life...
The News You May Have Missed
Prohibition, Persian Style... Church of St. Cinderella?... The Plaintiff Is a Monkey... Poetic Justice... Radical Grammatical Error... Singing ISIS to Sleep... Miniskirt Solidarity... Extreme Makeover, Concentration Camp Edition... Alternative Financial Aid... Saving Homeless Jesus... and more
The News You May Have Missed
His Name is Francis... Circumcision Decision... Easily Swallowed Sacraments... Lascivious Lavender Lobby?... Cuddle Up to Unconditional Love... Their Satanic Monument Request... Tattoos of the Dead... Cracking the Code