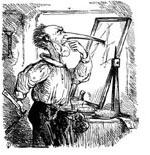 The News You May Have Missed: January-February 2020
The Taste of Haute Art
After a banana duct-taped to a wall sold for $120,000 at an art auction, a man peeled the fruit from the wall and ate it while hundreds of stunned onlookers watched. "It wasn't vandalism, it was art performance from me and absolutely I am not sorry," said David Datuna. The banana was a part of an exhibit by renowned Italian artist Maurizio Cattelan at Art Basel Miami Beach. Datuna called Cattelan "one of the top artists in the world" and the duct-taped banana a genius idea. Datuna insisted he did not consider his performance as defacing another artist's work. "It's not like I ate art," Datuna said. "Like the gallery said, it's not a banana, it's a concept. And I just ate the concept of the artist…. I call the performance, 'Hungry Artist,' because I was hungry and I just ate it," Datuna said. "This is how artists talk with each other. We talk by art. This was his art and this was my performance" (CNN, Dec. 9).
Cry of the City Slicker
A graduate student instructor at the University of California, Berkeley, proclaimed that Americans who live in rural areas are "bad people who have made bad life decisions" (Campus Reform, Nov. 8). Jackson Kernion took to Twitter, saying, "I unironically embrace the bashing of rural Americans." Promoting "affordable rural healthcare" is equivalent to arguing that rural Americans "be subsidized by those who choose a more efficient way of life," Kernion said in his since-deleted tweet. Rather, "it should be uncomfortable to live in rural America. It should be uncomfortable to not move." Though he said he "assumes" that "some" rural Americans are good people, "nostalgia for some imagined pastoral way of life is stupid and we should shame people who aren't pro-city." After receiving backlash for his comments, Kernion apologized for the "tone" of his tweet.
Death Comes for the Undergraduate
While some universities offer therapy dogs, mindfulness meetings, and designated quiet spaces to help students cope with the stress of final exams, no university has gone as far as Radboud University in the Dutch city of Nijmegen, which gave students the chance to meditate in an open grave (The Mirror, Nov. 9). Located behind the student chapel, Radboud's "purification grave," complete with a blanket and yoga mat, was so popular that the school had to set up a waiting list. According to John Hacking, the project's founder, the purpose of the grave was to help pupils appreciate their time on this earth. "The end of life, death, is a taboo, difficult for students," Hacking said. "Death is very difficult to talk about, especially when you are 18, 19, 20 years old." Popularized by campus posters under the title memento mori, Latin for "remember you will die," the grave could be booked for a minimum of 30 minutes and up to three hours.

Enjoyed reading this?
"Catholicism's Intellectual Prizefighter!"
- Karl Keating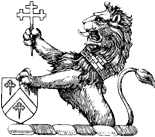 Strengthen the Catholic cause.
SUPPORT NOR TODAY
SUBSCRIBE
You May Also Enjoy
The News You May Have Missed
A Brief History of Women in the Marines... 'Till Fortnite Do Us Part... His Knickers in a Bunch... All You Can't Eat... Go Small or Go Home — or Both... Tyrannosaurus Towers... Algorithm as Artist... and more
The News You May Have Missed
Stink Bomb... Redemption Through Reading... No Laughing Matter... Remains of the Day... For Greater (GastrointestinabpGlory... Feminine Excellence... Appetite for Destruction... Now, About Those Leprechauns... Look Who's Talking Now
The News You May Have Missed
Crossed Out... Switch Kickers... What Makes #Ahmed Tick?... A Loud Song Unto the Lord... Barker's Biblical Blunder... Wrong Again, Skip to My Lou... One Man's Trash... Inclusion Confusion... The Wedding Feast