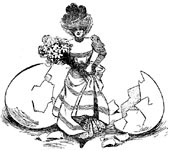 The News You May Have Missed: December 2022
Beware the Bovine Burp
New Zealand has proposed taxing the greenhouse gases produced by farm animals when they burp and urinate. The tax would be the first of its kind in the world (Deutsche Welle, Oct. 11). As part of a plan to achieve carbon neutrality, New Zealand hopes to reduce farm methane emissions by 10 percent by 2030 and up to 47 percent by 2050. Farm animals emit gases that cause global warming, including methane in their burps and nitrous oxide in their urine. Federated Farmers, the industry's main lobby group, warned that the plan would "rip the guts out of small-town New Zealand" and force farmers to sell their farms. Opposition legislators warned that the scheme would instead increase emissions because agriculture would shift to nations with less efficient farming practices. There are 10 million beef and dairy cattle and 26 million sheep in New Zealand — compared to five million people. The government suggested that farmers could recover the expense of the proposed tax by raising the price of environmentally friendly food items.
The Lagoon Gets Personal
In 2016 a massive algal bloom, fueled by fertilizer washing off farm fields, sucked up the oxygen in Mar Menor, Europe's largest saltwater lagoon, located in eastern Spain, killing 98 percent of its highly endangered fan mussels and other marine life. The blooms struck again and again, and millions of dead fish washed onto shore. Last year, local residents launched a petition to adopt a radical legal strategy: granting the 135-square-kilometer lagoon the rights of personhood. Nearly 640,000 citizens signed it, and Spain's senate approved a bill enshrining Mar Menor's new rights. The law doesn't regard the lagoon and its watershed as fully human, but the lagoon now has a right to exist, evolve naturally, and be restored. Like a person, it can sue or be sued, enter contracts, and hold property. It is the first European ecosystem to get such rights, but this approach to conservation has been gaining popularity elsewhere. The Ganges and every river in Bangladesh have been granted personhood, as has the Whanganui River in New Zealand. Spain's environmental ministry has committed $500 million to address pollution in Mar Menor (Science, Sept. 29).
Texas Trickery
A Southern California man has filed a class-action lawsuit against T.W. Garner Food Co., alleging it has "cheated its way to a market-leading position in the $3 billion hot-sauce industry." When Philip White bought a $3 bottle of its Texas Pete hot sauce in 2021, he "relied upon the language and images displayed on the front label of the Product, and at the time of purchase understood the Product to be a Texas product." He was dismayed when he discovered it is made in North Carolina. Texas Pete is a Louisiana-style hot sauce, as defined by its ingredients: vinegar, chiles, and salt. "There is surprisingly nothing Texas about" Texas Pete hot sauce, White claims, saying had he known Texas Pete wasn't made in Texas, he wouldn't have bought it. He accuses its maker of concocting a "false marketing and labeling scheme specifically because it knows the state of Texas…is known for its quality cuisine, spicy food and hot sauce in particular." He argues that the branding hurts smaller companies in Texas that are trying to capitalize on the authenticity of their hot sauce (Fox News, Oct. 7).
Denim Discovery
A pair of Levi's jeans from the 1880s has fetched $87,400 at auction (United Press International, Oct. 13). Michael Harris, a self-described "denim archaeologist," found them in an abandoned mine. Kyle Hautner and Zip Stevenson were the winning bidders. Stevenson, owner of Denim Doctors repair shop in Los Angeles, called the pants an "extremely rare" discovery, especially given their "fantastic worn condition." He said Harris "has looked in at least 50 abandoned mines" but "has not found a pair of equal quality." A couple of Levi's from the same period are known to still exist, but they are on display in museums and are not in wearable condition. The auctioned pair, by contrast, could be worn after only a few minor repairs. "There's a couple of soft spots on the jeans that could use a bit of reinforcement but otherwise they're super-duper solid jeans," Stevenson said. A label inside the jeans reads: "The only kind made by white labor," a slogan Levi's adopted after the Chinese Exclusion Act of 1882, which barred Chinese workers from entering the United States. Levi's scrapped the slogan, and its policy of not hiring Chinese immigrants, in the 1890s.
Here Today, Beer Tomorrow
A former New York City cab driver visited a bar in Ireland to collect the two pints of beer a passenger has owed him for the past nine years. Back in 2013, John McDonagh picked up Shane Gaffney, a Dublin resident, who did not have the cash to cover the fare. "He said he owned a bar in Dublin and I said, 'Yeah, everybody owns a bar in Dublin,'" McDonagh recalled. "But he says, 'No, I can get you some free pints of Guinness.'" The men determined the cab ride was worth about two pints of Guinness at the 2013 exchange rate between the dollar and the euro, so Gaffney wrote McDonagh an IOU promising two pints at the Gaffney and Son Pub. McDonagh finally made his way to Ireland, while touring his one-man play, Off the Meter, On the Record, about his 40-year stint as a cabbie. Gaffney and his parents were at the bar to welcome McDonagh. "It has been surreal the whole time I've been here," McDonagh said. "When I arrived at the bar, there was a massive banner welcoming me" (United Press International, Oct. 18).
Eau de Elon
SpaceX owner and Tesla CEO Elon Musk, who occasionally opens side businesses that sell quirky products, recently launched a perfume called "Burnt Hair" that sold 10,000 bottles — earning a million dollars — in just a few hours (Reuters, Oct. 12). "With a name like mine, getting into the fragrance business was inevitable — why did I even fight it for so long!?" Musk asked on Twitter, where he now describes himself as a perfume salesman. "The essence of repugnant desire" is the description of his latest offering, which costs $100 a bottle. Some of Musk's previous side offerings have included a Tesla-brand tequila, launched in 2020, and a pair of "short shorts" to celebrate Musk's victory over investors who bet against the electric-vehicle maker, now the world's most valuable car company. His comically named Boring Company, a tunneling firm valued at $5.7 billion, has sold over 20,000 flamethrowers — worth $10 million — and 50,000 Boring Company hats.
Paddling the Pacific
After three months at sea, a San Francisco man became the second person ever to kayak from California to Hawaii (The Guardian, Sept. 23). Cyril Derreumaux, 46, began his trip in Monterey in a 23-foot-long kayak outfitted with a water desalination system and an interior cabin. The voyage required nine hours of rowing a day. Along the way, his kayak developed a leak that flooded a compartment, requiring him to pump water manually for two hours a day, and he had to shelter inside the vessel for two days as he passed through tropical storm Estelle. The voyage took three weeks longer than initially estimated, and he had to ration food for the last leg of the trip (he lost 20 pounds) and disembark in Hilo rather than Honolulu. Despite the challenges, Derreumaux said he "experienced moments of pure magic when all the elements came together: calm of the sea, calm of the currents, calm of the winds, and the visit in the middle of nowhere of a bird." Dozens have attempted the feat, and at least two have died en route.
Nosy Nanny State
An online post from China about a newlywed whose local government phoned her asking if she were pregnant garnered tens of thousands of comments about similar experiences before it was removed (Reuters, Oct. 27). In a post on Weibo, a Twitter-like service popular in China, a user named "lost shuyushou" described the call from the Nanjing city government's Women's Health Service. The bureaucrat told her the local government "wants newlyweds to be pregnant within a year, and their target is to make a phone call every quarter." One woman who responded to the post said she got married in August last year and had since been telephoned twice by her local government. The first time she was asked if she was taking folic acid and if she was preparing to conceive. The second time she was asked if she was already pregnant. "You are married, why are you still not preparing for pregnancy? Take the time to have a baby," she was told. This fall, President Xi Jinping declared at the Communist Party's 20th Congress that China would establish a policy to boost birth rates.
Death by Striptease
A trial centering on the death of a guest at a Colorado strip club was delayed after a lawyer defending the club died there too (The Guardian, Oct. 26). Steve Long, 70, was defending Shotgun Willie's in Glendale against allegations it was liable for the death of Randall Wright when he too passed away at the same property. Long's co-counsel, Peter Middleton, acknowledged it was "kind of weird" that Long died at the club he was defending over another death. Wright, 48, a Kroger executive, got into a fight at Shotgun Willie's in May 2019; he died shortly after being tackled by a bartender. Wright's family is suing for $5 million, alleging the bartender put Wright in a dangerous chokehold. The club countered that Wright died because he had an unhealthy heart. The deaths of Long and Wright have landed Shotgun Willie's back in the spotlight five years after it drew ire for displaying a sign reading "Toxic Masculinity Welcome Here" during the height of the #MeToo movement.
Bee Gone With Ye!
A Massachusetts woman has been charged with battery and assault with a dangerous weapon after she unleashed a swarm of bees at county sheriff deputies who were serving an eviction notice (Reuters, Oct. 20). The incident unfolded when Rorie Woods, 55, a professional beekeeper, drove up to a rented home in Longmeadow, towing a stack of manufactured beehives. After exiting the vehicle, she opened the lids to unleash the bees. "A sheriff's deputy tried to stop her, but as the bees started getting out and circling the area, he pulled back," the sheriff's office said. Woods then smashed the lid of one hive and flipped it off the flatbed, agitating the bees, which swarmed the area, stinging several officers and bystanders. One deputy had to be taken to the hospital. Woods then donned a beekeeper suit and carried a tower of beehives to the front of the home to prevent the eviction. That's when deputies arrested her. "I support people's right to protest peacefully but when you cross the line and put my staff and the public in danger, I promise you will be arrested," said Hampden County Sheriff Nick Cocchi.
Caught Red-Tongued
A teenage boy allegedly stole and ate a spicy candy from a pharmacy in Texas — and immediately suffered the consequences (Nexstar, Oct. 8). The operators of Sunflower Rx in Odessa said the teen visited the store one afternoon and quickly left. A short while later, he ran back into the store, sweating, and grabbed an iced tea. When he threw himself to the floor, the employees asked if they should call an ambulance or his parents. "Please don't," he reportedly said. "I'm OK, I just ate something really spicy." A girl then entered the store, offered to pay for the tea, and took the boy outside, where he "heaved" all over the sidewalk. After the pair left, employees noticed that a Lil' Nitro gummy candy — advertised as "The World's Hottest Gummy Bear" — was missing from the shelf. The super-spicy snack, made by Flamethrower Candy, is advertised as measuring nine million on the Scoville scale, a method for quantifying the pungency of chili peppers, or 900 times hotter than a jalapeño. Sunflower Rx won't be pressing charges and hopes the alleged thief is "feeling better, but not so much that [he] didn't learn something."
Happy Meal, Unhappy Deal
McDonald's recently released "adult Happy Meal" was designed to engender feelings of nostalgia among its older customers. Instead, it's kicked off a bidding war (Chicago Tribune, Oct. 9). The limited-edition Cactus Plant Flea Market Box quickly sold out at McDonald's locations across the country, and now the only way to get the toys that came in it is through the secondary market. Luckily for collectors, the toys from the Big Mac combo meal — the four options are McDonald's mainstays Grimace, the Hamburglar, and Birdie, as well as Cactus Buddy, the apparel brand's mascot — are popping up on resale websites. But they're not cheap. One seller listed a trio of unopened toys on eBay for $300,000.95. "WILL SELL FAST!!" the listing claims. Another seller is asking $25,000 for an unopened Happy Meal toy and asks the winning bidder to cover the $6.10 shipping fees. When available in New York City restaurants, the Cactus Plant Flea Market Box retailed for $12.95.
Intergalactic Indigestion
Astronomers observed a supermassive black hole belching up a star it had gobbled up three years earlier, catching them "completely by surprise" as "no one has ever seen anything like this before," said Yvette Cendes of the Harvard-Smithsonian Center for Astrophysics. In October 2018 astronomers witnessed a small star being ripped to shreds and swallowed when it wandered too close to a black hole in a galaxy located 665 million light years from Earth. The violent feast itself wasn't unusual, but when the black hole mysteriously regurgitated stellar matter in June 2021, scientists were left scratching their heads — because there was no evidence it had eaten another star. Black holes are extraterrestrial regions where gravitational pull has drawn matter into a small space with a force so strong that nothing can escape, including light. When a black hole devours a star, some of its celestial material occasionally gets flung back into space, but this process — which Cendes equates to "burping" after a meal — usually happens immediately, not three years later. This black hole, dubbed AT2018hyz, ejected material at half the speed of light — five times faster than normal (New York Post, Oct. 17).
Fishy Find
A big catch of marine fossils in southern China includes the oldest fish teeth ever found (Associated Press, Sept. 28). The fossils date to the Silurian period, from 443 million to 419 million years ago, at the "interface between the Old World and the New World," said Philip Donoghue, a University of Bristol paleontologist. A field team discovered the fossil trove when exploring a pile of rocks near a roadside cliff. Splitting one rock open, they found fossilized fish heads looking back at them. The team then cracked open a huge cache of fossils that were in great condition for their age. One was a small, boomerang-shaped fish that likely used its jaws to scoop up worms. Another was a shark-like creature with bony armor on its front — an unusual combination. And then there are the teeth: bones called tooth whorls with multiple teeth growing on them that are 14 million years older than any other teeth found from any species. Alice Clement, an evolutionary biologist at Australia's Flinders University, said the find could rewrite our understanding of the "Age of Fishes."
The Enemy of Longevity
A 100-year-old Ohio man who holds the Guinness World Record as the world's oldest practicing doctor says he has no plans to retire anytime soon (United Press International, Oct. 14). Howard Tucker of Cleveland was initially certified as the world's oldest practicing doctor in February 2021, when he was 98 years and 231 days old. Now 100, Tucker still works full time, with his typical day lasting from 9 a.m. until 6 p.m. He caught COVID-19 shortly after his 100th birthday, but he continued to teach his residents via Zoom. "I regard this Guinness World Records title as a singular honor and look upon it as another achievement in a long, satisfying and happy life," said Tucker, whose wife Sue, 89, is also still working as a practicing psychoanalyst. "I believe retirement is the enemy of longevity," said the centenarian. "Even in my younger years, I never once contemplated retirement. When you love what you do and are still capable of doing it, why would you want to retire?"
©2022 New Oxford Review. All Rights Reserved.
To submit a Letter to the Editor, click here: https://www.newoxfordreview.org/contact-us/letters-to-the-editor/
"Catholicism's Intellectual Prizefighter!"
- Karl Keating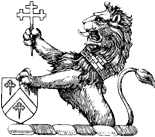 Strengthen the Catholic cause.
SUPPORT NOR TODAY
SUBSCRIBE
You May Also Enjoy
The News You May Have Missed
Lust for Learning... Cross-Dressing Crooks... Baby's Long Way... An Adequately Advertised Establishment... Digital Dismissal... Dull & Boring... Vacation Donation... Punishing Perilous Pedestrianism... Little Hero
The News You May Have Missed
Motivating the Workforce... Fanning the Pits... The Latest Craze... Fatwa No. 21,758 Revisited... What Britons Believe... Hair of the Head of State... Detainment of the Press... Exorcising Fido... Green Cremations... and more
The News You May Have Missed
Hot Air... Flushed Away... Sister Bishop... Don't Sweat It... The Honeymooners... The Things Money Can Buy... A World of Pain... The Body Politic