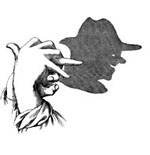 The Jesuits' Taco Bell Humanism
A LOOK INSIDE SAINT JOSEPH'S "MAGIS" CAMPAIGN
As I was dashing along on my way to celebrate Mass at a nearby convent recently, I noticed a city bus speeding down the street. Emblazoned on the side was the new slogan of Saint Joseph's University, where I live and taught: "Live the Magis." Along the sides of the road that intersects the Philadelphia campus, large flags have been draped that read: "Magis." I still think most of the suburbanites who catch sight of the word think it's left over from the university's celebration of the coming of the Magi at Christmas — this, not for a lack of effort to promote a wider understanding of the Jesuit university's new motto.
So, what does it mean? The homepage of the school's website answers all questions: "What's magis? It's a Jesuit principle that underlies everything we do at Saint Joseph's University. It inspires us to think a little broader, dig a little deeper, and work a little harder. More simply put, magis calls us to live greater." Clicking through the "Live Greater" link provides more insight into the meaning of this Latin term: "The will to live greater exists inside all of us. It pushes us to be more, think more, learn more, and love more. At Saint Joseph's, we find it in the classroom, through service, athletic competition, and in how we treat one another. Above all, living greater unites us as one — one University, one common cause, one powerful force for good in the world."
One of the university's promotional videos provides further clarification: "Taking a full course load, doing an internship, and still finding time for research. Giving up your weekend to give back. When coach asks for 50 reps but you do 80. Knowing that you're never finished learning. When you can see that good enough simply isn't. That's the magis. Live greater." Another promotional video explains: "Doing more than the bare minimum. Having the courage to test yourself in the real world. Working for the A instead of settling for a B. Using your education to make a better world. When you finally see that it really isn't all about you. That's the magis. Live greater."
The university's use of the word is intended to reflect the thinking of St. Ignatius of Loyola, the founder of the Society of Jesus. But Ignatius seems never to have used the term; one looks in vain for any indication that the word, if it has any foundation in Ignatius's thought, is an accurate reflection of the spirituality central to his Spiritual Exercises and Constitutions, which could be summed up as doing all "for the greater glory of God" (ad majorem Dei gloriam) and the salvation of souls. The university's mission statement does indicate that it is "Catholic and Jesuit," but when it urges us to "live greater," does it mean anything more than when Taco Bell urges us to "live más"?

Enjoyed reading this?
"Catholicism's Intellectual Prizefighter!"
- Karl Keating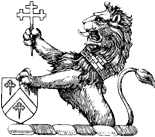 Strengthen the Catholic cause.
SUPPORT NOR TODAY
SUBSCRIBE
You May Also Enjoy
Just Awful
Contemporary film is quite advanced; the tools are available for making significant films. What is obviously lacking is insight.