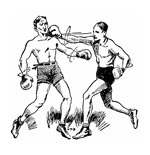 The Heavyweight Prelate Debate
The questions of Communion for divorced-and-remarried Catholics and how to welcome homosexuals into parishes were the flashpoints in October's Extraordinary Synod on the Family (see the preceding New Oxford Note), and a great many observers focused their attention on how and where these issues clash with Church doctrine and practices. But to restrict one's focus to the immediate concerns of the synod is to risk losing the broader perspective — you know, the forest for the trees and all that. By stepping back and taking the longer view, we see that the synod is itself a flashpoint in a larger struggle within the Church — one that pits two opposing camps against each other, both of which are led by high-profile, heavyweight prelates who've dominated the post-Vatican II ecclesiastical landscape. The struggle involves the very definition of the Church; the main combatants are two Germans: Joseph Ratzinger and Walter Kasper.
In an article in the National Catholic Register (Oct. 19), Fr. Raymond J. de Souza, editor-in-chief of Convivium magazine, alludes to the debates Cardinals Ratzinger and Kasper carried out in theological journals toward the end of the previous millennium and the beginning of the current one. Ratzinger, de Souza writes, "argued that the Church universal was prior to the local Churches," while Kasper "took the opposite view."
What bearing does this have on the recently concluded synod? The debate took on a very public nature when, in 1993, Kasper, as a bishop in Germany, issued "pastoral instructions" to his diocesan priests to allow divorced-and-remarried Catholics to receive Holy Communion. The next year, Ratzinger, in his role as prefect of the Congregation for the Doctrine of the Faith (CDF), issued, with the approval of Pope St. John Paul II, a "Letter to the Bishops of the Catholic Church Concerning Reception of Holy Communion by the Divorced and Remarried Members of the Faithful," which effectively overruled Kasper's pastoral letter. It reminded the bishops of the world that "if the divorced are remarried civilly, they find themselves in a situation that objectively contravenes God's law. Consequently, they cannot receive Holy Communion as long as this situation persists."
But that wasn't the end of the debate; it enlarged, covering additional topics, including the nature of the Church as expressed in the 2001 CDF instruction Dominus Iesus, of which Kasper was outspokenly critical.

Enjoyed reading this?
"Catholicism's Intellectual Prizefighter!"
- Karl Keating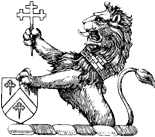 Strengthen the Catholic cause.
SUPPORT NOR TODAY
SUBSCRIBE
You May Also Enjoy
The Blood Crying Out from the Ground
We Westerners bear responsibility for the current sufferings in Iraq. We created a power vacuum there that has been filled by bloodthirsty maniacs hellbent on religious cleansing.