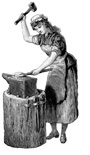 The Christian Basher's Quiz
GUEST COLUMN
Calling all Christian bashers. Put on your thinking caps. Cover the Answer Key at the end.
1. He is best known as "The Greatest Emancipator."
A. Abraham Lincoln
B. Rodney King
C. St. John of Matha
2. Talk about being calm and collected under fire; none has shown greater resolve than he.
A. Saddam Hussein
B. Oliver North
C. The man who handles Christmas returns at Wal-Mart
D. St. Lawrence
3. The first in flight.
A. Laika, the Russian space mutt
B. St. Joseph of Cupertino
C. Orville and Wilbur
D. Senator John Glenn
E. Bill Clinton during the Vietnam War
4. This individual has heard more people's dirty laundry than anyone else in human history.
A. Jerry Springer
B. Dear Abby
C. St. John Vianney
D. Kenneth Starr
E. Larry Flynt
5. Responsible for the most famous finger gesture in history.
A. The first hippie at Woodstock
B. St. Cecilia
C. Richard Nixon as he boarded the plane when the dismissal bell rang
D. Caesar as he fed Christians to the lions in the Coliseum
6. If you couldn't find him, the best bet was that he was on the road.
A. St. Francis Xavier
B. Willie Nelson
C. Forrest Gump
D. The Road Runner
7. Who of the following was an anti-Semite?
A. Blessed Titus Brandsma
B. John Paul II
C. St. Edith Stein
D. St. Maximillian Kolbe
E. None of the above

Enjoyed reading this?
"Catholicism's Intellectual Prizefighter!"
- Karl Keating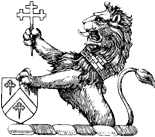 Strengthen the Catholic cause.
SUPPORT NOR TODAY
SUBSCRIBE
You May Also Enjoy
The Theology of Pleasure
God-given pleasure is not limited to the delight of the five senses. The life of the mind and the desire for truth lead to the love of wisdom or knowledge.
Bookmark: March 2001
Reviews of Common Truths: New Perspectives on Natural Law... The Wisdom of the Popes... Science and Its Limit: The Natural Sciences in Christian Perspective... Fatherhood and Family: Reclaiming the Catholic Head of the Family for Our Lord Jesus Christ. Volume Three
Islam Is Like Fruit Salad?
Pope Francis sows confusion when he makes unconsidered or uninformed remarks during his in-flight press conferences, which are supposedly held in order that he might appear honest and transparent.