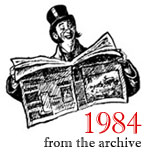 Socrates on Communism & Capitalism
WHAT, THEN, IS THE DIFFERENCE?
Felicia Flake: Oh, Socrates, I'm so glad to find you here today.
Socrates: When we first met, you were not nearly so eager, remember?
F: That's because I'm off drugs now and into something really meaningful. And that's what I want to talk to you about today. I want you to meet my new friend Karl. He's going to meet me here in a few minutes. He's a terribly important person to me because he's given me a great gift: a cause to live and work for. I was drugging because I was drifting; now I know I've got direction.
S: If he has truly given you a cause to live for, that is a great gift indeed, especially in this age of a plethora of means and a dearth of ends. I hope his gift is a true one and not just an ap­parent one.
F: That's why I'm so glad you're here today, Soc­rates. I can't wait to hear you two in dialogue. I couldn't stand up to your cross-examina­tions, but I'm sure Karl can. Perhaps you can even learn something from him.
S: I can learn something from everyone.
F: Perhaps he can even give you the gift he gave me.
S: Perhaps. But I am not drifting. I have a cause to give my life for.
F: Your questioning? How can it be your end and purpose in life if you never come to an end of it? Do you just seek for the sake of seeking?
S: An excellent question, Felicia; in fact, the best one you have yet asked!
F: And do you have an excellent answer?
S: Ah, my good infection seems to be spreading, I see. Good, good! The student begins to outdo her teacher. And thus the teacher's purpose is fulfilled.
F: You still haven't answered my question.

Enjoyed reading this?
"Catholicism's Intellectual Prizefighter!"
- Karl Keating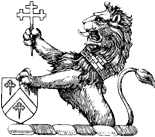 Strengthen the Catholic cause.
SUPPORT NOR TODAY
SUBSCRIBE
You May Also Enjoy
Cornered by the Market
Once the 'market mentality' infects a society, authentic human relations suffer. Do we want a market economy or a market ? Where should consumerism end?
The Vatican & Liberation Theology
Liberation theologians, Catholic and Protestant but mostly Catholic, have been a major factor in struggling against poverty in Latin America.