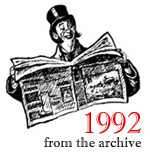 Results of Our Reader Survey
EDITORIAL
One of our more enjoyable tasks this year was reading and tabulating the responses to our Reader Survey, which all our subscribers were given a chance to fill out (see our July-Aug. issue). We were pleasantly sur­prised by the volume of responses, which constituted 5.6% of our subscribers.
As for religious orientation, 72.2% of our respondents are Roman Catholic (a small per­centage of that being Eastern-Rite Catholic), 7% moderate Protestant, 6.8% Episcopalian/Anglican, 5.6% liberal Protestant, 3.9% evan­gelical Protestant, 1.5% Eastern Orthodox, 1.5% "other," 1.2% "none," and 0.5% Jewish. (Here, as sometimes elsewhere, the percent­ages don't add up to exactly 100% because of rounding off.)
Of the "others," the most interesting re­sponse was "Barthian agnostic," leading us to ask if Barth's "Wholly Other" God didn't at times become so distant as to be for all practi­cal purposes nonexistent. A more pertinent query: How many other Catholic periodicals, even those which are theologically liberal, can claim a readership which is over 25% non-Catholic? Conversely, how many Protestant periodicals can claim a readership which is over 25% Catholic? We do know that the liber­al Protestant Christian Century — which stress­es its ecumenicity — allows that less than 5% of its readers are Catholic.
As for political orientation, 30% of our re­spondents are economically left but culturally conservative, 13.2% traditionalist conservative, 12% centrist or moderate, 10.3% conservative or neoconservative, 7.7% culturally liberal but economically conservative, 6.5% "other," 5.8% liberal or neoliberal, 5% social democratic, 4.1% radical, 2.6% libertarian conservative, with 2.6% leaving the question blank. The most fetching "other" was "bemused obser­ver." Interestingly, a majority of respondents — 58.8% — are unwilling to assign themselves to one of the six conventional "left" or "right" categories.

Enjoyed reading this?
"Catholicism's Intellectual Prizefighter!"
- Karl Keating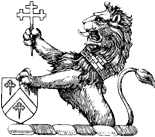 Strengthen the Catholic cause.
SUPPORT NOR TODAY
SUBSCRIBE
You May Also Enjoy
The Common Cup & the Common Bug
By the seventh communicant, the chalice is circumplastered with lip prints and dotted with crumblets and sundry foreign minutiae.