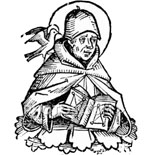 Ralph McInerny (1929-2010)
GUEST COLUMN
Ralph McInerny died on the morning of January 29, 2010, the day after the Feast of St. Thomas Aquinas. He had served in the philosophy department at the University of Notre Dame since 1955 and retired as the Michael P. Grace Professor of Medieval Studies in 2009. He wrote and edited well over forty books on philosophy and other disciplines, and wrote over sixty works of fiction. His main field was Western philosophy and St. Thomas Aquinas, in which he directed scores of doctoral dissertations. He was an expert in Kierkegaard and Dante as well. But he is also well known as the author of the Father Dowling Mysteries, which became a television series featuring Tom Bosley. In the early 1970s he wrote a bestselling novel titled Priest, which sold over a million copies. In 1982 he co-founded, with Michael Novak, Catholicism in Crisis magazine, which later shortened its name to Crisis. He was awarded countless academic honors and distinctions, including fellowships with the National Endowment for the Humanities (1977-1978), the National Endowment for the Arts (1983), and the Pontifical Academy of St. Thomas Aquinas (which he held for several decades). For many years he gathered former students for Summer Thomistic Institutes at Notre Dame. I attended one of these in 2004. The last one, I believe, was held in 2005.
Dr. McInerny was one of the leading Catholic intellectuals of the second half of the twentieth century. He was a combination of G.K. Chesterton and Jacques Maritain, with a touch of St. Jerome and Erasmus of Rotterdam thrown into the mix: Chesterton on account of the charm, humor, intellect, and wit that are displayed in his books on St. Thomas and in his mystery novels. All of these belong properly to the genre of Catholic apologetics. St. Jerome on account of his productivity as a translator — McInerny was the Penguin translator of a major collection of the Latin writings of Aquinas. He also devoted his last years to translating from French the philosophical writings of Charles De Koninck, his mentor and former teacher at the University of Louvain. Erasmus because of his translation work (Erasmus translated a huge bulk of the Greek Church Fathers into Latin), his staggering productive capacity, and his satirical wit.
I became acquainted with Dr. McInerny's five-volume History of Western Philosophy while a graduate student at the University of Iowa, shortly after my reversion to the Catholic Church in 2000 after a seventeen-year sojourn in evangelical Protestantism. I kept it permanently checked out of the library and on my shelf, not to say in my hands. McInerny wrote with perfect clarity and was able to explain difficult concepts well and make apt critical assessments. I was staggered by the man's learnedness: How many individuals have even been capable of writing a comprehensive history of Western philosophy? This was when I first began to see that sympathy with Aquinas's thought is the equivalent of being sane and rational.
In 2004, as I approached graduation from the University of Iowa with a Ph.D. in religion, classics, and philosophy, I found it difficult to land a job in academics. A close friend and colleague from The Fellowship of Catholic Scholars suggested I write to Dr. McInerny at Notre Dame and propose post-doctoral research in the Jacques Maritain Center, of which he was the director from 1979-2006. I was not aware that my friend, Dr. Anne Barbeau Gardiner, had written a letter to him on my behalf. I sent Dr. McInerny a proposal for research, and five days later I received his reply: He offered me a post-doc at Notre Dame with a $15,000-a-year stipend. I moved my wife and family (five children at the time, now six) to South Bend. I brought my family down to the Maritain Center on the seventh floor of the Hesburgh Library to meet Dr. McInerny and his administrative assistant, Alice Osberger. The next morning, my second day in South Bend, I received an e-mail from Alice Osberger telling me that my stipend had been doubled to $30,000. This was still barely enough to live on, but it was much more adequate than $15,000. Dr. McInerny then extended my research fellowship for a second year.

Enjoyed reading this?
"Catholicism's Intellectual Prizefighter!"
- Karl Keating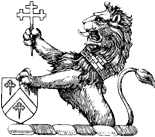 Strengthen the Catholic cause.
SUPPORT NOR TODAY
SUBSCRIBE
You May Also Enjoy
Catholic History, Misconstrued
A problem arises when someone unfamiliar with Catholic history composes a study of eminent Catholics who lived under persecution.
Last Things
Don't run through the church doors but think about what they mean, writes Romano Guardini…