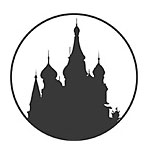 Probing Russian Orthodox Spirituality
SPIRITUAL DIRECTION FOR CONTEMPORARY CHRISTIANS
A key figure in the Russian Orthodox spir­itual experience is the staretz, a grace-filled in­dividual, usually a monk, who possesses the special charism of starchestvo, or spiritual direc­tion. The staretz acquires this charism through heroic ascetical labors which culminate in a total dying to self followed by a rebirth in Christ. For his disciples, the staretz is like a dear mirror in which each disciple can see his true face. And as a living icon, as it were, of Christ, the staretz radiates divine grace and wisdom.
Sincere Orthodox men and women have yearned to live lives more fully touched by fel­lowship with God. Whenever they began their first feeble steps on the path to God, the Fathers of the Orthodox Church advised them, "Find the Map." This "Map" is the precious accumulated Tradition of spirituality left be­hind by the Fathers of the Orthodox Church through their writings, oral teachings, and liv­ing disciples. The staretz, as someone with extraordinary insight into the human heart, helps inexperienced pilgrims correctly interpret the Map, in order for them to journey in the direction God has individually planned for them.
The startsii assiduously stuck to the Map in their own spiritual teachings. When staretz Amvrosii of Optino (Dostoevskii's spiritual teacher) began his starchestvo, he always limit­ed his advice to the opinions of the Fathers. It was not until much later, when Amvrosii had traveled all the regions of the Map, had per­sonally acquired the Mind of the Fathers, that he was genuinely free to act on his own spontaneous, patristically molded intuition. Nonetheless, Amvrosii constantly referred to the Map of the Fathers.
When Amvrosii was a young monk, he was carefully groomed to become a staretz by his predecessor and master in starchestvo, sta­retz Makarii. One day the latter joyfully per­ceived his future successor's progress in attain­ing the Mind of the Fathers. Makarii chuckled and remarked, "Look, look, Amvrosii is taking away my bread, taking away my bread!" This story illustrates another facet of the character of a true staretz: a complete absence of pro­prietorship in being a spiritual master. Above all, this is supremely important: True spiritual guidance is devoid of self-interest. A staretz cannot be anything but an impostor and is in fact a spiritual murderer if he desires his spir­itual children to remain dependent on him for life.

Enjoyed reading this?
"Catholicism's Intellectual Prizefighter!"
- Karl Keating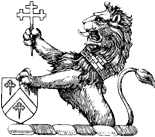 Strengthen the Catholic cause.
SUPPORT NOR TODAY
SUBSCRIBE
You May Also Enjoy
Dracula or Jesus?
What do most of us know of Romania? Practically nothing. The best known "Romanian" (he…