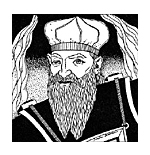 On Reunion Between East and West
When we published Joseph P. Bonchonsky's guest column "With God in Russia" in our November 2007 issue, little did we expect that it would stir up a hor­net's nest of negative reaction. We received several letters in response to Bonchonsky's column — all of which we printed (in the Jan., Feb., April, and May issues). A few questioned our motives; in one case, calling us out for "veering…into the direction of the devastating ecumenism that has resulted, undeniably, in the compromised faith of millions…" (Dr. Robert Carballo, Jan.) That's a charge we don't take lightly. We responded to these letters, where necessary, to defend our decision to publish Bonchonsky's column. (Bonchonsky replied, as well, to some of the more personal charges questioning his faith.) There was also a smattering of positive letters.
Not everyone who forms an opinion on the material we publish has the time or the inclination to write a letter to the editor. We generally assume that those who do write letters speak for more than just themselves. We don't doubt that a number of our readers wonder why we chose to publish Bonchonsky's column, which Willard King (Jan.) termed an "unabashed propaganda piece" for the Russian Orthodox Church. Others, on the other hand, have applauded Bonchonsky's column. And there are undoubtedly some for whom the whole topic is simply uninteresting. (Those readers may want to skip to the next New Oxford Note.)
At the risk of further exercising those who are opposed to Catholic gestures of reunion toward the Orthodox Churches, we would like to explain why we believe reunion between the Roman Catholic and Orthodox Churches is a worthy pursuit, and why it should be the foremost focus of Catholic relations with other ecclesial bodies.
But first it is important to distinguish between "reunion" and "ecumenism," the latter a practice inimical to traditional Catholics. Briefly, ecumenism found its modern genesis in the 1910 World Missionary Conference, a Protestant effort to foster unity between the various denominations and splinter denominations in their missionary efforts. The Conference led to further grandiose efforts to promote doctrinal unity a­mong Protestants, including the Faith and Order Movement, and the Life and Work Movement. These efforts at Protestant ecumenism soon sank into a mire of modernist ideas, and appeals to pan-Christianity and the "branch theory," in which each denomination represents a branch of the elusive One Christian Church. (The One True Church is, of course, the Catholic Church, and it is incorrect to suggest that Protestant communities are her "branches.")

Enjoyed reading this?
"Catholicism's Intellectual Prizefighter!"
- Karl Keating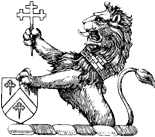 Strengthen the Catholic cause.
SUPPORT NOR TODAY
SUBSCRIBE