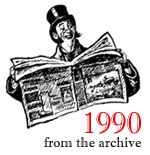 Lying & Other Deceptions in Communications Are Always Wrong
EVEN "WHITE" LIES
Lying and other deceptions in communication are intentional untruthfulness: They are attempts to express outwardly, and lead others to accept, something at odds with one's inner self. Such attempts divide the inner and outer selves of those who engage in them, and impede or attack the real community truthful communication would foster, even when deception seems necessary. Therefore, lying and other deceptions in communication are always wrong.
Not all lies are equally wrong. But even when there is no question of grave matter, truthfulness is more important than people usually realize. For untruthfulness often has cumulative consequences: habitual indifference to truth in the individual and erosion of trust in society. People begin by excusing lies to protect the innocent from malicious enemies and to safeguard inviolable secrets. But as experience plainly shows, they end immersed in disinformation and insincerity in every sort of public and private communication.
(A) Untruthfulness is at odds with a Christian's new life in Christ. In his deepening of the commandments, Jesus calls for such perfect truthfulness that oaths would be unnecessary: "Let what you say be simply 'Yes' or 'No'; anything more than this comes from evil" (Mt. 5:37). Other New Testament teaching both makes it clear that Jesus' new way of life excludes untruthfulness and explains why it does so:
Now this I affirm and testify in the Lord, that you must no longer live as the Gentiles do, in the futility of their minds; they are darkened in their understanding, alienated from the life of God because of the ignorance that is in them, due to their hardness of heart; they have become callous and have given themselves up to licentiousness, greedy to practice every kind of uncleanness. You did not so learn Christ!… Put off your old nature which belongs to your former manner of life and is corrupt through deceitful lusts, and be renewed in the spirit of your minds, and put on the new nature, created after the likeness of God in true righteousness and holiness.
Therefore, putting away falsehood, let every one speak the truth with his neighbor, for we are members one of another. (Eph. 4:17-25)
Lying is part of the fallen human condition, but not part of humankind renewed in Christ (see Col. 3:9). As God is truth and his truth is in Jesus, so Christians are to live according to truth, putting aside everything which follows from ignorance of God's truth and from hardheartedness. Christian love requires truthfulness with one's neighbor, "for we are members of one another" — in other words, the very existence, or at least the quality, of communion in the new covenant now is at stake whenever one communicates with one's neighbors.

Enjoyed reading this?
"Catholicism's Intellectual Prizefighter!"
- Karl Keating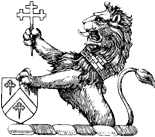 Strengthen the Catholic cause.
SUPPORT NOR TODAY
SUBSCRIBE
You May Also Enjoy
"Grandfathering" Gay Priests
Curiously, one doesn't say "grandmothered." Had the term been "grandmothered," it would certainly have been banned by the Language Nazis.