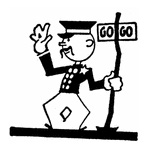 December 2006
Ninety-Five Percent
I agree with you about 95 percent of the time.
H. Couture
St. Joseph, St. Josaphat, and Sweetest Heart of Mary Parishes
Benton, Maine
Ed. Note: We wouldn't suppose that anyone would agree with us 100 percent of the time.
Fr. Maciel: Scorned By His So-Called 'Leaders'
After reading your editorial on the Legionaries (Sept. 2006), I realized that you have a serious hate-on for the Legion of Christ (LC) and Regnum Christi (RC): "The Legionaries and Regnum Christi were founded on a lie, a monumental lie." That is such an over-the-top piece of writing that I expect I would find it in Tony Alamo's tracts, not in the NOR. Your normally intelligent writing sounds horribly teenager-ish and quite beneath your professional abilities. It also smacks of uncharitable and possibly sinful indulgence at the disgrace of another soul. You should think about that.
I was a Legionary seminarian for six years (and now an ex-Legionary), and I am quite familiar with the entire methodology and mentality of the LC. For one thing, there is no "cult of personality" as Renee Lockwood stated (guest column, Sept. 2006). There is a very real love for the founder, but no cult of personality. If anything, there are more interesting personalities in the Legion than anywhere I've ever been — and I work in the movie business now, so I know about interesting personalities.
Lockwood said about the LC and RC that they exhibit an "intellectual deadness." Hello? That's the most inane comment I've ever heard, especially when someone has the gall to write the "monumental" line and not think he'll get 30 years in Purgatory for sounding so dumb. I had nothing but a good time diving into the writings of St. Thomas, St. Augustine, St. Therese [sic] of Avila, etc., and the sacred Scriptures. I argued with theologians and laymen alike, all in the pursuit of a deeper Catholic understanding of God, the universe, and everything. I never found intellectual "deadness" a problem. There are more geniuses in the LC, and ones that love Christ and the Church, than anywhere I've ever been. But they won't tell you themselves because most of them are humble, solid servants.
But aside from that, I want to tell you something about the LC and RC, which is hard to understand but true all the same. Judging by the fruit of the tree, not the comments about the root, Fr. Marcial Maciel has reignited the fire of faith-in-action in millions of people. He has trained several hundred priests to hear thousands of confessions and transmit the grace of God to millions of people. His "cult" members have built schools for the poor and raised up universities with a love of knowledge of God and man, for the sake of creating a new kind of leader; someone who cares about man first, and other motives next.
The number one problem with the LC and RC is that they are successful, and jealousy runs very, very deep in the Church, all the way into Hell, I would say.
It's easy to forget that within every organization there will be bad seeds. In this case, you are certain that Fr. Marcial himself is the bad seed, but you are wrong. If you had any political acumen, you would realize that the accusations of pederasty against him, true or false, had to be dealt with since they were no longer a provable or disprovable reality. There is only the accused against the accusers. In this day and age, to destroy a priest, one simply has to accuse him of pedophilia and he's forever painted with the brush. Even if all charges do prove to be false, the public humiliation and disgrace has done the job of destroying his influence.
I have met, spoken with, and worked under Marcial Maciel. I don't know if he's guilty as charged, but I personally doubt it. However, it was no longer spiritually, politically, or publicly wise to do nothing, so the Pope did the right thing and ended the whole affair. It was damaging to souls and that is not good — and the NOR helped, by the way.
Your assessment of Owen Kearns, LC, and his Editorial (National Catholic Register, May 28-June 3) is off-kilter, since an accusation of pedophilia is a painful and horrible thing to hear about someone you love and respect. Fr. Kearns is a loyal man, but his vow of obedience extends first to the Church and the Holy Father, and secondly to the Legion — as it does for every Legionary. There is no contradiction in stating that he and the Legion believe Marcial is innocent while at the same time pledging obedience to Rome. It is simply the heart and will in proper order.
And finally, you are out to lunch if you think that the LC's loss of neocon "friends" will prove that you were right. I recommend that you meditate on the passion and death of Jesus Christ, for it is quite human to cry out, "I don't know him!" But it is quite divine to offer a man (Fr. Marciabpthe privilege of public humiliation and defamation, of scorn and ridicule from the so-called "leaders," and then to crucify him after serving faithfully a God who allowed His own Son to be crucified after a life of fidelity to His mission.
Francis Testa
Maple Ridge, British Columbia
Once a Legionary
Regarding your editorial on the Legionaries (Sept. 2006): I was in the Legionaries of Christ for 15 years as a religious, and was dismissed with no explanation, being told that I had no vocation. As painful as the senseless dismissal was at the time, I now see it as a great boon from God the Father. I am now a diocesan priest (by the way, as a diocesan seminarian, I had the NOR sent to an address outside the seminary, lest the seminary expel me, as it did to several of my fellow seminarians for being too orthodox).
The Legionaries have two private vows, one is against calumny and detraction of the superiors. This obliges the Legionary to never criticize the person or acts of the superior. In a world of Adam before the fall, this vow would work. But the fact is, we live in a world of Adam after the fall, and this vow serves as an instrument of abuse in those many cases where the superior is a man of little or no virtue.
I can remember very clearly a conversation with a Legionary superior over lunch in 1991 where I posed the question, "Can a superior ever make a mistake?" The superior asserted that he could not make a mistake, the reason being that he enjoys the "grace of state." The discussion ended there. If you were loyal to your superior, you could only agree; if you were not, you ran the risk of being expelled from the Legion.
I can only agree with the conclusion you come to in your Editorial (Sept.), especially that the Legion's public response to the Holy See has been nothing short of scandalous. Yes, the Legion spurned the Holy See in a most embarrassing way, as you put it, equating Fr. Maciel with Christ and the Holy See with Pontius Pilate. For an Order that relies on loyalty to superiors, it has shown itself very unloyal to its own ecclesiastical, papal superiors.
The Legionary superiors are habitually both the confessors and spiritual directors of their own subjects. It makes for a structure of manipulation.
The body of Legionaries is full of men who are straight, studious, virtuous, and honest — men who truly want to live and die for Christ. The smaller percent, I think, are corrupt. But this smaller percent is largely the governing body, with several exceptions. Why did I persevere so long? Because I knew that another man's corruption was his problem, not mine, and I happily went along living my Legionary consecration with gusto. Nevertheless, I'm glad I got booted out.
Fr. Paul Ward
Detroit, Michigan
Divorce Is Like Murder
In your reply to the letter from M.E. Elliott (Oct. 2006), who defends divorce in certain circumstances, you cite the Catechism, which says that divorce is a grave offense against the Natural Law, among other evils. Yet a survey you reported on in your July-August 2006 issue (New Oxford Note, "A Massive Failure to Teach Catholic Truth") showed that 70 percent of traditional Catholics answered "No" to the question, "Is divorce a sin?" And 82 percent of liberal Catholics answered "No."
Catholics have a serious problem seeing divorce as evil, and I think I have a clue as to why that is.
The September 8, 2004, Denver Catholic Register had an article about the Neocatechumenal Way, which was starting catechesis in Colorado. The Way in Colorado is headed by Rose Mary McLeod, who, the article related, is on her third marriage. The article discussed McLeod's marriages as casually as the newspapers discuss Tom Cruise's marital journeys.
I phoned Rose Mary McLeod to ask her how being married three times is compatible with the Gospel. She said that her first marriage was declared null about 20 years ago for lack of due discretion or "something like that." She couldn't remember the grounds. Her second marriage was before a Justice of the Peace, and her third is "sacramental," a category that exists by itself in the dreams of some people.
I wrote Denver Archbishop Charles Chaput about my conversation with Rose Mary, about the annulment scandal in America, and that I found her situation scandalous.
Three days later, I received a two-sentence letter from Archbishop Chaput telling me that my "rash judgment" about McLeod was "scandalous." Rash? I phoned her to get the details. I quoted the esteemed canon lawyer Msgr. Clarence Hettinger and his article in the 1993 Homiletic & Pastoral Review, "Too Many Invalid Annulments," which, the evidence appeared to me, was about the Rose Mary McLeod type of situation. I had tried not to be rash and to put the issue of scandal where it belonged. After all, this woman and I are the same age, but she had changed husbands more often than I have changed living room furniture. And now she is claiming to be speaking for the Holy Spirit.
So, on September 24, 2004, I tried a different approach with Chaput. In my 15 years of work with public school students, I have kept copious notes about the young lives traumatized by divorce, just as the Catechism says (#2384-85). I thought this might soften him a little.
But five days later, he shot another dose of venom at me, telling me that it was none of my business or his, and he wasn't going to comment.
No wonder Catholics have the attitude they do about divorce. I maintain that it is our business, and most of all it's the Archbishop's business to check out the backgrounds of the people who serve in his Archdiocese.
Does this little exchange of correspondence remind anyone of another cover-up of corruption in the Church? The moral of the story is this: Keep your opinions to yourself if you are not writing to compliment the bishops. Sounds to me as if there is more than one scandal in the Church that reaches all the way to the top: promiscuous annulments.
Sheryl Temaat
Monument, Colorado
Regarding divorce, Fr. John Catoir wrote in St. Anthony Messenger (online archives, Sept. 1998): "Believing their prior marriage to be invalid, many Catholics have divorced and later remarried civilly without having obtained a Church annulment…. Perhaps they are right and should follow their consciences…. The couple may come to see this new relationship as a gift from God…. Many of them receive [Holy Communion] anyway, believing their second marriage is not a sin but a blessing…. Theologian and scholar Father Avery Dulles, S.J., in a talk given at a 1991 workshop for members of the hierarchy from all over North America — an assembly which included cardinals, archbishops and bishops — explained the relationship between conscience and the magisterium in this way: 'There is no perfect identity between conscience and the magisterium of the Church. Conscience is an interior, not an outer, voice…. For members of the Church, the magisterium is one, but only one, informant of conscience.'" Fr. Dulles says conscience does not have to conform to the Magisterium!
Fr. Dulles is now a renowned cardinal. This is surely an indication that God has spoken through His prophet, and it behooves us to listen to his words and obey. It should come as no surprise to anyone that 70 percent of traditional Catholics no longer believe that divorce is a sin. Why am I not surprised?
Ulysses de St. Germain
Carrollton, Texas
Judicial Watch Was the Source
Greetings from an NOR subscriber! I was pleased to see that the NOR picked up on Ron Wedding­ton's abortion exegesis addressed to President-elect Bill Clinton ("How to Eliminate the Poor," New Oxford Notes, Oct. 2006). Judicial Watch staff researchers and I spent weeks reviewing archival materials (in Little Rock and Washington, D.C.) and writing a special report, "The Clinton RU-486 Files."
While your citation of WorldNetDaily.com was truthful and accurate, I thought it was important to document for the record that the time, energy, money, manpower, and intellect committed to publishing the "unearthed letter" from Weddington to Clinton came from Judicial Watch. As you know, Judicial Watch promotes transparency, integrity, and accountability in politics, government, and the law. We have engaged in an almost six-year battle with the Food and Drug Administration for the release of records under the provision of the Freedom of Information Act (5 U.S.C. ¶552) concerning RU-486.
Christopher J. Farrell
Judicial Watch
Washington, D.C.
Catholic Evangelization on EWTN
The Eternal Word Television Network is a powerful method for Catholic evangelization. Millions of people now have access to the sacred teachings of the Catholic Faith via EWTN. It is probably the best means that the Catholic Church has in bringing her Gospel message to the unchurched and nonbelievers, as well as to millions of Christians who are not Catholic.
Fr. Vincent J. Sheehy
Venice, Florida
The New Infidels of Europe
Having spent two weeks in Malta with my wife last June, I heartily concur with Thomas Basil's characterization of this island nation as a bastion, perhaps the last, of European Catholicism ("Contrasts in Christendom," Oct. 2006). I recommend Malta to all NOR readers who can make the trip.
There is one tragic historical incident that deserves mention. Having taken Malta from the Knights Hospitallers of St. John in June 1798, the French proceeded to persecute the clergy, loot and desecrate churches, and disband monasteries. But when they tried to auction off the treasures of the Carmelite church of Mdina on a Sunday, the Maltese rose up and massacred the French garrison, throwing its hapless commander from a balcony to his death in the street below. Today, you can still see the place where it happened, the House of the Notary Bezzina, in Mdina's Triq Villegaignon. In Valletta, Canon Francesco Caruana led the Maltese in besieging the French until, with British help, they finally drove them out in 1800. You don't mess with the Maltese.
Like their Baroque architecture, Maltese piety is uninhibited, demonstrative, exuberant. One Friday evening, we paused outside a packed Carmelite church in Valletta's Old Theatre Street, entranced by the lavish panoply of candles and vestments, the spirited song and ceremony. It was probably the most exciting thing going on in the sleepy capital at that moment. A woman thrust a Rosary into my wife's hands, entreating her to recite a decade whenever she passed an image of the Blessed Virgin Mary. This is apostolicity: spontaneous and sincere, with none of the self-conscious formalism of parish outreach programs and greeting committees.
As Basil notes, Maltese Catholicism is threatened from within and without. The hugely popular Dom Mintoff, Labour Party Prime Minister in the 1970s and early 1980s, was an ardent anti-clerical. As for abortion, a student told us that with money, it can all be arranged, anonymously, though intermediaries: Just a discreet weekend trip to that great Catholic nation of Italy, less than 60 miles away.
But like the people, Maltese faith is tough and resilient. I am confident that just as they successfully resisted the Turkish siege of 1565, so will they now repel the new infidels of Europe.
Andrew Sorokowski
Rockville, Maryland
Stay the Course
While I appreciate the NOR's frank admission (New Oxford Notes, Oct. 2006) that "We get many, many letters…defending the U.S. invasion of Iraq — by far the most letters on any topic," I remain baffled on one point: All of the NOR's objections to the war have been directed to our "invasion" of Iraq in the first place, not to what "subsequently unfolded," in George Weigel's phrase.
True, in that same New Oxford Note, in response to Weigel, the NOR condemns the entire U.S. operation in Iraq, past and present. The NOR's all-encompassing objections, however, ignore the changing circumstances in Iraq, which call for a new perspective on the problem. Endless debate on the justness or unjustness of our "invasion" is now totally off point, akin to debating whether or not the Union [sic] forces were acting justly to attack Ft. Sumpter [sic], in launching the Civil War. Those events are now languishing somewhere in the dustbin of history.
The issue now is not our past action, but what's our best move for the future. As the NOR must know, even prominent members of the anti-war crowd concede that if the U.S. pulls out now, leaving a shaky Iraqi administration behind, complete catastrophe will result.
In that event, according to respected and considered judgment, Iraq would soon become a terrorist safe haven for the planning and execution of strengthened and renewed attacks on the West, including Israel and the U.S. This is not to mention the total loss of any standing or respect that we now have in the world at large.
Sorry, sports fans, but cookie-wise, that's the way it crumbles.
O.M. Ostlund Jr.
Altoona, Pennsylvania
THE EDITOR REPLIES:
Here we go again!
What "subsequently unfolded," in George Weigel's phrase, does not turn an unjust war into a just war. You say: "Endless debate on the justness or unjustness of our 'invasion' is now totally off point, akin to debating whether or not the Union forces [it was actually the Confederate forces] were acting justly to attack Ft. Sumpter [it was Ft. Sumter], in launching the Civil War. Those events are now languishing somewhere in the dustbin of history." Not so. The invasion of Iraq occurred in 2003 and the occupation of Iraq continues to this day. Americans are morally responsible. The U.S. invasion of Iraq is unjust, immoral, and a war of aggression. Two Popes have said so.
Adding to the unjustness of the war on Iraq is what "subsequently unfolded." The Catechism says under Just War doctrine that "the use of arms must not produce evils and disorders graver than the evil to be eliminated" (#2309). The Johns Hopkins Bloomberg School of Public Health issued a report funded by the Massachusetts Institute of Technology and published in the October 21, 2006, British medical journal The Lancet that totaled Iraqi deaths (not natural deaths) since the U.S. invasion to be between 426,369 and 793,633. The violent deaths attributed to U.S. and coalition forces is 31 percent, or between 132,174 and 246,026. And it is estimated that more than 1.2 million people have fled Iraq (The Atlantic, Nov. 2006). Talk about "evils and disorders"!
You might as well have argued that Hitler's invasion and occupation of Europe and what "subsequently unfolded" would result in a "total loss of any standing or respect…in the world" for Germany. America's standing in the world does not justify an unjust war.
As reported in the Washington Post (Sept. 27, 2006), a State Department poll based on 1,870 face-to-face interviews conducted from June 26 to July 26, 2006, found that 65 percent of Iraqis favor an immediate pull-out of U.S. troops. In August 2006 an Iraqi polling firm reported that 80 percent of Iraqis favor an immediate withdrawal of U.S. forces. If the U.S. really wants democracy in Iraq, the U.S. should honor the Iraqis' request. Nothing says democracy like self-determination.
As reported in the Post, according to the State Department poll and the other Iraqi polling firm, the Iraqis say that a "swift departure would make Iraq more secure and decrease sectarian violence." The NOR is not in Iraq, and neither are you. It would seem that the Iraqis know best.
And polls in the U.S. show that about 60 to 67 percent of Americans consider U.S. policy in Iraq to have failed. The U.S. is losing in Iraq, and there should be no more U.S. soldiers killed or wounded. Would you like any of your family members killed or wounded for a lost cause? Gen. John Abizaid, the current Centcom commander, said in reference to Iraq, "We've got to get the [expletive] out of here" (quoted in State of Denial by Bob Woodward). You don't have to take our word for it; Gen. Abizaid considers it a lost cause.
If anything, the U.S. has created a "terrorist safe haven" in Iraq, with upwards of 3,000 U.S. military killed in Iraq, and many more wounded. Our soldiers are sitting targets.
The U.S. invasion of Iraq has inflamed the Muslims and Arabs, and it is creating more terrorists than it is eliminating. The National Intelligence Estimate, "Trends in Global Terrorism: Implications for the United States," reported that the U.S. invasion and occupation of Iraq has triggered a new generation of Islamic radicalism without any direct connection to al-Qaeda, overall terrorism has increased since the 9/11 attacks, and Muslim terrorism has spread across the world. All this because of our invasion and occupation of Iraq. The National Intelligence Estimates are the most authoritative documents in the intelligence community, and they are approved by John Negroponte, the Director of National Intelligence (The New York Times, Sept. 24, 2006).
As for "renewed attacks on the West" if the U.S. were to leave Iraq, this is just speculation. According to the National Intelligence Estimate, it is our invasion and occupation of Iraq that is causing more terrorism than ever before. This is not just speculation.
As we said in our New Oxford Note, "The So-Called War on Terror" (Nov. 2006), there would be no need for any U.S. "war on terror" if the U.S. had an evenhanded policy in the Mid-East.
Orthodoxy or Survival
I will not bother to engage you in the debate about the Iraq/Islamofascist war. Your position is ably stated and even somewhat defensible based on pure theological underpinnings, but impractical and suicidal if we are to maintain satisfactory individual and national defenses in a cruelly violent world. Your blind intransigence and religious orthodoxy fly in the face of the most basic of human instincts — survival.
Frank J. Reedy
St. Louis, Missouri
A Korean War Veteran Speaks Out
I fought in the Korean War. I lost four of my buddies there. The NOR is 100 percent right on the war in Iraq. I'm like Joe Wall, the World War II veteran (letter, Oct. 2006): I would not enlist in this Iraq War either.
Ed Pestinger
Evergreen, Colorado
Make Babies
Earl Sprung said (letter, Oct. 2006) that "the Islamic world intends to destroy Western Civilization, as they attempted to do several times in previous centuries, as late as the 1600s during the Turkish occupation of southern Europe." The West is in the process of being overrun by Muslims, not militarily, but demographically. They are breeding like there is no tomorrow. The West needs to stop the flow of Muslims into our countries, deport those who preach violence, and then start having babies like in the good old days.
Richard B. French
Maple Valley, Washington
Poor Girl
Rosemary Farrell Roberts states (letter, Sept. 2006) that in the 1950s, with her high school Latin, she "had no problem following the Latin Mass…." But then she says it wasn't until she "first heard the Mass said in English" that she was "struck by the beauty of the prayers." The poor girl, all she had to do was abandon her shaky high school Latin and turn her eyes to the right for the English translation in her St. Joseph Daily Missal, and she would have been aware of the beauty of the ancient prayers in English. The banality of the new vernacular English Mass is most evident.
Alan E. Fricke
Medford, New York
I must comment on the letter "Altar Girls Are Not 'Insults'" by Rosemary Farrell Roberts (Sept. 2006). Ms. Roberts apparently does not understand that Christ Himself established the male hierarchy of the Catholic Church. Altar girls are an insult. Historically, the Mass has been a school for vocations. Many young altar boys absorb the great mystery of the Sacrifice and feel the call to the priesthood. Altar girls have supplanted boys, and vocations have fallen off. Boys in their journey to full maleness alternatively dislike girls or are frightened of them and refuse to serve the priest when a girl is also involved. Lack of altar boy vocations contributes to a serious shortage of priests. This shortage prompts feminist calls for female priests to fill the void, insisting on their "right" to the Sacrament of Holy Orders.
Altar girls are also a gross distraction. During the liturgy, many seem to be in endless motion, primping their hair, which comes in many styles — long strings, frizzled, ponytails, shoulder length, waist length, and bobbed, with a variety of hair ribbons. Many wear make-up, some extreme, with earrings and bold fingernail polish. Some are shod only in sandals, with painted nails, which protrude unbecomingly beneath their albs as they cross their legs during the homily. Altar girls do not wear head covers, although the requirement has been a bimillennial tradition of the Church for all women during the Mass and was left out inadvertently from the norms during the Second Vatican Council. The Blessed Mother, who never held a liturgical office, nurtured the early Church for years, and never appeared unveiled in public. She must be seriously insulted by the revolutionary inclusion of altar girls in the Holy Sacrifice and the contribution to the destruction of Her Son's Church it represents.
Ms. Roberts is pleased with the Novus Ordo (the new vernacular Mass). However, many others consider it, with the exception of the Consecration, a near abomination. The Novus Ordo liturgy is the work of Cardinal Bugnini and a group of liberal theologians who were charged by Pope Paul VI to bring the liturgy into conformance with the work of the Council. Cardinal Bugnini was later determined to be a dedicated Freemason. With the Novus Ordo we have raucous music, hand-holding, hugging, hand-shaking, Communion in the hand, and gross irreverence during the Holy Sacrifice. Serious meditation on the great mysteries of the Mass and progress in the journey to holiness are not possible.
Altar girls must be removed from the sanctuary to re-instill a sacramental atmosphere to the holiest of Sacrifices.
George L. Egbert
Jacksonville, Alabama
The 'Faithful Remnant' Is Not a New Idea
Your October 2006 issue was rewarding, especially the article "'Diabolic Disorientation' in the Church" by Erven Park.
Needed truth is always welcome, even when painful, and gratefully accepted; but truth sometimes carries a heavy burden. Somewhere in the back of our minds many of us have acknowledged that our hierarchy is the source of grave danger to the Church in America; some of us will never admit to it.
The greatest danger is that our hierarchy has purposely contaminated our Faith, not accidentally, with the acceptance and protection of homosexuality, the feminist agenda, and vacuous and corrupted liturgy. That makes it even harder to realize, accept, and correct, for those who caused it are those who are supposed to be in charge of correcting it. We see now why Benedict was elected Pope, because they who voted him in knew that his innate gentleness and compassion could be subverted to their will. May God strike courage into him.
The "faithful remnant" is not a new idea, but it is one that is tried and true. Those of us who realize the danger we are in must unite to confront those who openly advocate dissent and heresy and those who pretend to oppose it but secretly conspire in it.
Charles N. Valenti
Rehoboth Beach, Delaware
Did You Read My Article?
Regarding my article on Thomas Groome (Dec. 2004), Groome writes (letter, Oct. 2006) that I "repeatedly quoted [Eamonn] Keane's book as the 'authority' for [my] critique." From that statement, I can only conclude that Groome did not actually read my article. At the end of my article, I did recommend Keane's book, A Generation Betrayed, for those interested in further reading; however, the quotes in my article came directly from Groome's own books.
Stacey Johnson
Fort Stewart, Georgia
Toward the end of Thomas Groome's letter (Oct. 2006), he mentions that I cited the work of Eamonn Keane in my article on Richard Rohr (March 2006). However, a closer look at my article will reveal that I never mentioned Eamonn Keane's name. Indeed, I have no familiarity with his work.
I can understand that Groome is upset at what he interprets as attacks against his good name, but inaccurate claims regarding what another author has written in a published journal in order to establish an argument only weakens the validity of his position (and possibly damages that author's good name). This is especially true for someone of Groome's position.
Rev. Bryce Sibley
Parks, Louisiana
"Catholicism's Intellectual Prizefighter!"
- Karl Keating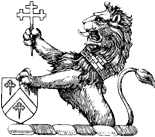 Strengthen the Catholic cause.
SUPPORT NOR TODAY
SUBSCRIBE
You May Also Enjoy
Briefly: December 2009
Reviews of The Devil's Delusion: Atheism and Its Scientific Pretensions... What Happened to Notre Dame?