Islamic Anti-Semitism & the Culture of Hate
Anti-Semitism. We don't hear much about it these days. So you could be forgiven if you're surprised to find that it's been steadily rising in recent years, especially in Europe. This increase in violence against Jews correlates with the rise of Muslim immigration and Islamic radicalization. And that's no coincidence. The vast majority of anti-Semitic attacks in Europe (and elsewhere) are being perpetrated not by jack-booted neo-Nazi skinheads but by Muslims. That might explain why we don't hear much about it. In this day and age, any mention of anti-Semitism among Muslims could be construed as "Islamophobia" or, more generally, "hate speech," given the fact that Muslims are now a protected class, especially in countries such as France, Sweden, Germany, and the Netherlands, the same countries where Islamic anti-Semitism is most markedly on the rise. In February 2017, for example, French scholar Georges Bensoussan was sued for "incitement to racial hatred" because he mentioned in a radio debate how widespread anti-Semitism is among Muslims in France. Further, those who speak out against the increasing Muslim-perpetrated anti-Semitic violence — assaults, abductions, rapes, murders, arsons, desecrations, Molotov cocktails thrown at Jewish schools, etc. — are also susceptible to public criticism, insults, and threats. Those who want to speak out don't. Everyone else seems to be looking the other way. Sound familiar?
Anti-Semitism, of course, is nothing new. Century after century, the Jewish people have been maligned as scapegoats, blamed for a host of society's ills, and targeted for discrimination and violence. Given the depth of anti-Jewish hostility in Arab nations, it should come as no surprise that many migrants from those countries, who were prey to anti-Semitic government propaganda and bizarre conspiracy theories preached in some mosques while there, harbor visceral animosity toward a whole race — and toward anyone who supports or defends that race.
This past November, the trial of Abdelkader and Mohamed Merah brought to light some ugly truths about the anti-Jewish hatred all too common in many Muslim communities throughout France. The Merah brothers stood accused of murdering three young students and a teacher at a Jewish school in Toulouse in 2012, a horrific act of racial, ethnic, and religious hatred. In the course of the trial, a third brother, Abdelghani, testified that "in the Merah household, we were brought up with hating Jews, the hatred of everything that was not Muslim…. My mother said that Arabs are born to hate Jews." As if that weren't bad enough, Mohamed Sifaoui, director of a documentary on the Merah family, testified, "I heard with my own ears, Mohamed Merah's mother saying: 'in our religion it is permitted to kill Jewish children…. The prophet encouraged the killing of Jews. Jews are our enemies.' She said this clearly. I was there listening."
Anti-Semitism in France is now so bad that, according to the French Interior Ministry, 51 percent of racist crimes committed in 2016 targeted Jews, who make up less than one percent of the population. Every Jewish school, synagogue, and institution in France is closely protected by police and the army. In fact, according to statistics published in the French daily Le Figaro, 32,000 Jews have fled France since 2012, making this the largest mass exodus of Jews since the 1930s. Still, political correctness rules the day. If the anti-Semitic attackers had been right-wing white males, you can bet the Jews would be defended. But no one really wants to address what Abdelghani Merah calls a Muslim culture of hatred; no one wants to point out the obvious, that a vast number of Muslims in France do not subscribe to the French values of diversity and tolerance. Yet these Muslims continue to be painted as victims rather than perpetrators of racial violence.

Enjoyed reading this?
"Catholicism's Intellectual Prizefighter!"
- Karl Keating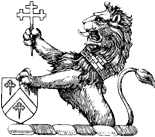 Strengthen the Catholic cause.
SUPPORT NOR TODAY
SUBSCRIBE
You May Also Enjoy
We're Taking Our Ball & Going Home
When Pope Benedict urged the governments of Muslim countries to take more effective measures to protect religious minorities within their borders, Egypt went apoplectic.