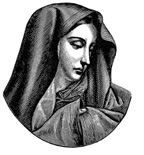 In the Valley of the Shadow of Death
NO EVIL SHALL I FEAR, FOR JANE FONDA IS MY GUIDE
We have made a covenant with death, and with Hell we have made a pact. — Isaiah 28:15
In 1993 Jane Fonda, baby-boomer America's leading authority on foreign policy, addressed the UN General Assembly (really!) on today's overpopulated world. "In the nine years since 1984," she lamented, "grain output was only expanded one percent a year, falling behind population and leading to a per capita decline of one percent a year."
"Overpopulation" is a cherished anxiety of our chattering classes — a kind of New-Age version of the Yellow Peril. It is a fact so ungainsayable that the mere assertion of it can turn a Hollywood actress into an international demographer. And yet — it is not a fact. It is, as Betsy Hartman wrote in Reproductive Rights and Wrongs, "one of the most pervasive myths in Western society, so deeply ingrained in the culture that it profoundly shapes the culture's world view."
Our culture's fixation on "population control," with mass sterilizations and abortions, had its origins in Thomas Malthus's 1798 Essay on Population. Malthus wrote that increasing population would eventually overtake the world's food supply and mass famine would result. (He later changed his mind and retracted this assertion, but his later writings are conveniently ignored.)
So-called Malthusian Doctrine grew in the universities throughout the 19th century and finally blossomed in the 1920s in the Eugenics Society and the Birth Control League. These merchandisers of death fulminated against "the weeds…overrunning the human garden" (as Margaret Sanger described the less fortunate of her day). When the Birth Control League was criticized for its admiration of Nazi eugenics programs, it was renamed — inappropriately — Planned Parenthood.

Enjoyed reading this?
"Catholicism's Intellectual Prizefighter!"
- Karl Keating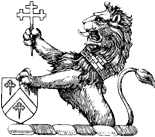 Strengthen the Catholic cause.
SUPPORT NOR TODAY
SUBSCRIBE
You May Also Enjoy
Bumping Off Baby
During the days when the Romans ruled the known world, the survival of a newborn…