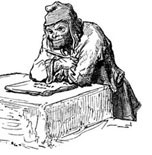 Finding Security Behind Closed Doors
CULTURAL COUNTERPOINT
Lacquerware — urushi — is among the oldest and most venerable of traditional Japanese arts. Artisans apply tarlike sap, dyed red or black, to wooden bowls, cups, and other objects, creating a deep veneer and waterproof finish that will easily last through generations of use. The art of the lacquerer, who trains for a lifetime, is to fashion a product so perfect that it looks like it hadn't been made at all but was discovered fully formed in an unblemished state.
But visual perfection is not the real goal. Unlike many other artworks, lacquerware is meant to be used. Fabergé eggs are for encasing in vitrines, and Swarovski crystals for putting high on a sturdy shelf. But lacquerware is for the hand as well as the eye. With time, lacquerware takes on a dignified burnish, the slick veneer gradually giving way to a grained, furrowed glaze. Lacquerware is open to the human, receptive to change. It registers the tides of life in the charactered weathering it wears.
Like the people who use it, lacquerware changes over time. It is cared for, treated lovingly, welcomed into the human family by that astounding operation of the soul noticed by Aristotle and St. Thomas, the latter of whom remarked, Anima [humana] est quodammodo omnia — "In a certain sense, the [human] soul is everything." By using and delighting in manmade objects, we grow in experience and wisdom, learning that the world God made is real and ultimately for our spiritual perfection. No matter how well crafted, of course, lacquerware will eventually crumble into dust. But we will live forever, having been lovingly tutored in our immortality by the deep, sweet goodness of God's creation.
Contrast this with the frightful sterility of the sex robot. The news has been filled lately with story after story about how these mechanical mannequins are made, how they are sold, how they are delivered, and, yes, how they are used. Designers and engineers are meticulous in producing robots that look, feel, and respond almost like real human beings. Wholesalers and retailers ship them to private citizens willing to pay thousands of dollars while entrepreneurs purchase them to rent out by the hour to those who use them in red- or black-lit rooms — gelid echoes of the lacquerer's art — with all the charm and warmth of a prison basement.

Enjoyed reading this?
"Catholicism's Intellectual Prizefighter!"
- Karl Keating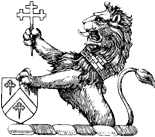 Strengthen the Catholic cause.
SUPPORT NOR TODAY
SUBSCRIBE
You May Also Enjoy
Mystic Chords of Memory
Would I have learned to appreciate classical music — and even the very best of jazz or blues — if I hadn't first learned to appreciate the best of rock and pop?
We're All Socialists Now
The traditional left and mainstream right are in the same camp, usually competing over the externals of governance, not the real substance of policy.
Losing Our Religion
Distinctions between Baptist, Methodist, Lutheran, and Episcopalian carry less and less import to today's Protestants, as "nondenominationalism" and "none of the above" become more common responses on U.S. religion surveys.