Exodus & Bloodbath: Christians in the Middle East
As we've written in these pages before, the world tends to turn a blind eye to the persecution of Christians throughout the world, whether by Hindus in India or Muslims in Indonesia, Sudan, or Iraq. It is not a politically correct topic, and the U.S. media — perhaps due to general ignorance of the world beyond our borders — often takes the attitude that Christians most likely deserve it. Westerners often cannot accept the fact that in certain parts of the world Christians are a tiny minority — and in many of these places they are not accorded the kind of religious liberty that Americans and Europeans have come to expect in modern society.
It is heartening to know that Pope Benedict XVI has always made it a priority to protect the Christian communities in the countries of the crescent moon. The synod for Middle Eastern bishops held at the Vatican in October was convened partly because of the Pope's desire to bring about peace between Muslims and Christians in Arab lands. His main agenda item: freedom of religion, which he said is "one of the fundamental human rights that each state should always respect." Pope Benedict called on Islamic countries in the Middle East to guarantee freedom of worship to non-Muslims. Though not mentioned by name, in Saudi Arabia all public forms of non-Muslim worship are banned, and converting Muslims to Christianity is punishable by death. In other places, the state, local police, and non-Christian neighbors too often turn an unofficial blind eye to mistreatment and persecution of the Christians among them, often because they are intimidated by extremist groups.
The result, predictably, is an ongoing Christian exodus from the Middle East. The Pope, long concerned with the issue, ostensibly convened the synod of Middle Eastern bishops to promote peace in the region as the best remedy to stem the emigration of Christians from these Arab lands. "Peace is possible. Peace is urgent. Peace is an indispensable condition for a life worthy of the human person and of society. Peace is also the best remedy to avoid immigration from the Middle East," he said. In the final synod document, Benedict backed a call by synod participants for Muslims and Christians to open "urgent and useful" interfaith dialogue on the issue.
Aside from obvious calls for peace, synod participants discussed their concerns about the growth of extremist forms of "political Islam" in the region. Though the bishops drew a sharp distinction between "moderate" Muslims and "extremists" who support a radical and political version of Islam, they said that for Christians on the ground in Muslim countries it is becoming increasingly difficult to maintain those distinctions. Chaldean Patriarch Raymond Moussalli, for example, said he sees a deliberate campaign to drive Christians out of Iraq. "There are satanic plans by fundamentalist extremist groups that are not only against Iraqi Christians in Iraq, but Christians throughout the Middle East," he explained in the kind of straightforward language not often used at Vatican synods.
Just days after Moussalli voiced his strongly worded observations, a Sunni militant group — as if to prove his point — attacked a Baghdad church on a Sunday night during Mass, holding all one hundred worshipers hostage. They told authorities that Iraqi Christians would be "exterminated" if two particular Muslim women in Egypt were not freed. According to one eyewitness at the scene (BBC News, Nov. 1), the armed attackers came into the church and immediately killed the priest. The witness added that worshipers were beaten and herded into an inner hall, where there was an hours-long standoff as security forces surrounded the building, with helicopters hovering overhead.

Enjoyed reading this?
"Catholicism's Intellectual Prizefighter!"
- Karl Keating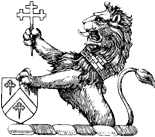 Strengthen the Catholic cause.
SUPPORT NOR TODAY
SUBSCRIBE
You May Also Enjoy
Fuel Conservation: No War Needed
We Americans must embark on drastic measures or the consequence will be more U.S. blood shed and treasure spent for oil in the anti-American Middle East.
I Am Iraq
Strangers come to change our way of life and impose their ways on us. They are motivated by greed for the fruits of our land and the minerals our land produced.