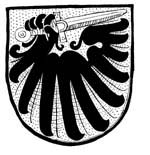 Dale Vree: A Remembrance
A LIFE UNLIKE ANY OTHER
How do you sum up a life? It's rarely an easy task. For a man like Dale Vree, the task is especially challenging. For one thing, Dale was unique; his life was unique. He was many things to many people, yet he was always true to himself and his beliefs. But his beliefs changed over time (or "evolved," in today's parlance). So to describe his life, it helps to mark the stages of his life based on his "conversions" — yes, in the plural.
Before we can begin, however, we must ask why it is necessary to remember Dale Vree in these pages. Simply put, he was editor of the New Oxford Review for over three decades, and his vision for this magazine and his leadership over the years inform everything it does. He was a public figure, yes, but one who eschewed fame and notoriety. He let his work speak for itself, rather than having his work speak of himself. To many observers, he was, therefore, enigmatic, a figure who defied easy description. A man of his time, he liked to call himself a radical. And then one day his work ceased and his voice went silent. He spent the last decade of his life in obscurity, suffering the ravages of a disease called primary progressive aphasia. He died this past December in the loving embrace of the Catholic Church, sustained and sent forth by her sublime sacraments.
So, who was Dale Vree?
Now we must speak of those conversions. Dale was raised in southern California in the Dutch Reformed Church. When he came of age in the early 1960s, Dale rejected what he saw as the self-satisfied, comfortable Christianity this confession represented. So he made his first move: to the Episcopal Church, which then boasted a more heavenly directed, high-church form of worship and a notable concern for the poor. But the working-class sensibility he inherited from his father and his father's father pulled at him, as did the aspirations of higher education instilled in him by his mother. So he made his next move: going up to Berkeley to study political science, where he embraced a doctrinaire form of Marxism that preached solidarity, discipline, and the equality of man.
As a student radical, Dale participated in the Free Speech Movement. But he soon became disillusioned by the moral corruption and lack of discipline in what came to be called the New Left. Its denizens were largely concerned with their own self-interest, not serving others. As St. Paul would say, "Their god is their stomach" (Phil. 3:19). They offered no hope of creating a society based on the communist ideal of the common good of all men.
So Dale made his next move: fleeing Berkeley for East Germany. But not before marrying a young woman, Elena Reyes. How's this for radical: Dale's best man at their wedding was a black man — in 1965, when such a thing would raise eyebrows and even shotguns. And his marriage to Elena was radical too, by today's standards: it lasted 53 years and produced four children (and 14 grandchildren, so far).
When Dale and his bride went east, they hoped to find the fabled "workers' paradise." But what they encountered when they snuck across the border into East Berlin discouraged them further. Few East Germans, even in the government, were interested in the common good (solidarity, sacrifice, simplicity); most were just like Westerners: self-centered consumerists concerned about their incomes, possessions, and personal luxuries. There was, it turned out, no possibility that communism itself could work in the real world.
But it was in East Berlin, in a Lutheran church, that Dale experienced an epiphany. This would be the great conversion — or, rather, reversion — in his life. On Easter morning in 1966, as a result of the pastor's sermon proclaiming Jesus' physical Resurrection, Dale gave his heart, soul, and life over to Christ. As Dale recounted:
I still find it odd that as a new and enthused Marxist I would be converted by a single sermon, in a foreign language I was still learning, in a drab little Protestant church inside a Communist mecca. But so it was. An invisible transcendent power was in the pastor's message: it caused the scales to fall from my eyes…. Yes, I had heard the gospel back in the States, but perhaps the American ecclesiastical context had blunted its impact on me. In East Berlin, I heard the gospel in a different language and in a different context, and it commanded my attention and whole-hearted response…. What happened to me was caused by more than one man [the German pastor], for I could see Jesus in the church of the poor and despised, whereas I really couldn't find Him in the church of the prosperous and respected. (From Berkeley to East Berlin and Back, 1985)
Moving back to the U.S., Dale and Elena attended an Episcopal church in the Berkeley area that had a strong social-justice component. But the more involved they became in the practice of their faith, the closer they saw the coming corruption of that confession. The prominent Episcopalians who spoke up for social justice were also jettisoning central Christian doctrines such as the Incarnation, the Trinity, and the Resurrection. And Christian discipline was giving way to that old hedonism: Marital contraception and extramarital relations were common, abortion was winked at, and homosexual priests were legion. And then, in 1976, the Episcopal Church approved the ordination of women.
Around this time, the New Oxford Review was birthed as an antidote to the insanity engulfing the Episcopal Church. The magazine was to be a mouthpiece for the preservation of traditional morality and forms of worship (the Book of Common Prayer underwent a radical alteration in those years as well). Yet, despite the best efforts of the Anglo-Catholic movement out of which the NOR was born, it soon became clear, to the Vrees at least, that the Episcopal Church was a sinking ship.
In the raging seas of modernity, only one Church still held to the traditional faith. Only one Church preached real solidarity with the poor. Only one Church offered Christ fully present in the sacraments. Only one Church maintained unbroken apostolic succession and an intact teaching authority.
Thus came the final and complete conversion in Dale's life (and his household). In 1983 the Vree family was received into full communion with the Catholic Church — and they brought the NOR along with them. Dale and Elena had finally found their spiritual home. As Dale wrote:
The more I studied the Roman Catholic magisterium, the more I realized that it was offering what I had been looking for all along…. I found a church in which I could emphatically affirm both the rights of labor and the ancient creeds, reject both abortion and the use of nuclear weapons, affirm both lifelong marriage and the dignity of the poor, reject both laissez-faire capitalism and do-your-own-thing morals, and stand apart from both the philosophical materialism of the East and the practical materialism (consumerism) of the West. ("A Less Traveled Road to Rome," The New Catholics, edited by Dan O'Neill, 1987)
In something of a Chestertonian paradox, Dale's radicalism led him to Catholic orthodoxy. And the New Oxford Review was the podium from which this former political science professor championed the cause.
The NOR was Dale's life's labor of love. For over 30 years he manned the helm, attracting some of the brightest minds in Christian journalism and developing the NOR from its provincial status as the house organ of an upstart diocese in the Anglo-Catholic movement into the premier international platform for intellectual, orthodox Catholic discourse. (There have been, of course, similar publications in the field, but they either haven't lasted as long or weren't or aren't specifically Catholic in character.)
What defined the NOR during the peak of Dale's tenure was its fighting spirit. Dale was adept at pushing people's buttons, skewering the self-assured, and pointing out abuses of power — after all, that's what a radical does. Not surprisingly, some considered him a courageous defender of authentic Catholicism, others a liability. Dale engaged in intellectual fisticuffs with any challenger who dared step into the ring. Not a few were left with bloodied noses. And people loved it — or hated it (and him). But there was no denying that what he was doing was unique.
Yet Dale was never a self-promoter. He avoided the first-person singular in his editorials (a tradition the NOR still maintains), and he didn't regale readers with touching tales of his home life. He was an intensely private person, a reluctant "public intellectual." He rarely made himself available for lectures or conferences, and he didn't seek to ingratiate himself with power brokers or Catholic bigwigs like EWTN, though he did consent to the occasional interview and even appeared once on William F. Buckley's Firing Line television show. He preferred to toil in the background, keeping the NOR itself out front. Even this modest tribute would make him uncomfortable.
In what follows, people who knew Dale at various times in his adult life, either personally or professionally or both, offer insights into the man — his mind, his character, and his legacy. Perhaps a portrait can be gleaned from them. We offer these recollections in tribute to, and in memory of, the impact Dale Vree had on the American Catholic intellectual scene and, most importantly, in the lives of the people he touched.
Pieter Vree, Editor
———————————————————————————-
A. James McAdams
"This is not a lending library."
I first encountered this advisory note on Professor Dale Vree's office door in 1972. I was a wide-eyed freshman at Earlham College in Richmond, Indiana, and I had no idea what to make of this strange signage. The words were somewhat archaic — why a "lending library"? They seemed unnecessary — I could hardly imagine borrowing this esteemed professor's books! They were also downright intimidating. It was hard enough to introduce myself to an undoubtedly brilliant scholar. Yet, as I soon learned, Dale's note fell under the category of one of his favorite words, cheeky. He was absolutely serious about the no-book-borrowing policy. But more importantly, his cheekiness was meant to take the visitor by surprise, provoke his curiosity, and signal that once he entered Dale's office, there was a good chance his view of the world would change.
In the nearly half-century that I knew Dale, first as his student and then as his friend and "fellow conspirator" (a term I must be borrowing from him), Dale's cheeky demeanor was the source of a massive outpouring of intellectual stimulation, stunning creativity, and spiritual inspiration. Those of us who studied political science under Dale never knew what to expect. On any given day, there were surprises. Dale might tell us that the Communist Manifesto was his Bible, or he would proclaim that the most unvirtuous activities of Machiavelli's Prince were in fact thoroughly virtuous, or perhaps he would make irreverent comments about American political and cultural icons — public intellectuals, artists, writers — whose work we regarded as sacrosanct.
The Earlham faculty didn't know what to make of Dale either. At a juncture when the college's admirably rigorous Quaker foundations were being replaced with a warm and fuzzy liberalism, Dale couldn't be located on the conventional political spectrum. As a student at Berkeley in the mid-1960s, he had rejected the comparative niceties of the Free Speech Movement. Instead, he traveled to East Germany with his supremely patient "chief co-conspirator," his wife, Elena, in search of a revolutionary dream. As many readers of the NOR will know, the revolutionary movement Dale discovered in the authoritarian nightmare of East Berlin was not communism. He discovered — or, rather, rediscovered — Christianity. True to his cheeky disposition, Dale delighted in every opportunity to surprise and provoke everyone he met.
Looking back, I can easily see why Dale succeeded in making the New Oxford Review one of America's pre-eminent voices of serious Catholic thinking. From the magazine's founding onward, the key was Dale's cheekiness. Although there was never any lack of Catholic publications, Dale was committed to the idea that an authentically Catholic magazine should surprise, provoke, and challenge its readers to reflect on their beliefs and, quite possibly, change their views. Thankfully, there was never a Democratic or Republican, conservative or liberal, right-wing or left-wing New Oxford Review. Dale's most cherished creation instead dug deeply into the foundations and mysteries of our faith.
The NOR has consistently flourished, then and today, because Dale infused it with the spirit I first encountered 47 years ago when an unconventional sign told me that I was about to experience something quite extraordinary.
A. James McAdams, a Contributing Editor of the NOR, is the William M. Scholl Professor of International Affairs in the Department of Political Science at the University of Notre Dame. His book Vanguard of the Revolution: The Global Idea of the Communist Party was named one of the best books of 2018 by Foreign Affairs.
———————————————————————————–
A. James Gregor
I knew Dale when he was a young man. Articulate, involved, committed, and convinced, he was the kind of person you expected to find at Berkeley. He had been taught that ideas matter — and that the people who gave expression to those ideas mattered. He articulated his ideas with conviction. It was evident that they mattered to him.
We met with some regularity. He came to my office hours at the university. I do not recall if he was taking any of my courses at the time, but he was interested in the subject matter that I regularly addressed. He very patiently waited until the others had completed their business, and then we embarked on our discussion — discussions that would often extend over and through my lunch hour!
His ideas were somewhat unique for Berkeley. Even in those days, the university was predominantly secular. Dale was not. He spoke of his faith without hesitancy. Intermingled with firm affirmations of faith were intimations of what I recognized as some variant of Marxism. His convictions were those of what was identified at the time as "liberation theology." Dale was convinced that his Marxism did not impair his faith, and that his faith made his Marxism "pure."
It was remarkable how easily Dale could move from discussing his notions of God's inscrutable love for mankind to the intricacies of the "labor theory of value." He could be absorbed in speaking of the nature of sin and almost immediately lose himself in a disquisition about the cartelization of commodity production.
I was a hardened anti-Marxist and often lost patience with him — but he always held his ground. There were times when we went toe to toe for almost an hour. We always parted without coming to any agreement, but always with a kind of grudging affection for each other. We continued to see each other for some time, until circumstances and obligations made that impossible. When we did manage to meet, it was always with affection.
The last time I saw Dale before his final illness disabled him, we were at church. He smiled when he saw me and pressed a note into my hand. It simply said, "I cannot speak." The Mass was starting, so I had no time to say anything in reply. He simply touched my arm — and that said everything he wanted to say. I hesitated for a moment, and the moment passed. I wanted to tell him that I loved him and often thought of the time we had spent together. The next time I saw him, he was no longer able to communicate. God, in His wisdom, had sealed him away from all the error and sin of this world.
I saw Dale occasionally after that. He sometimes smiled — and I like to believe he recognized me and would think of those times we spent together. And then he was gone.
Sometimes, looking out my window, I think of Dale and say a prayer. Not so much for Dale. He is in God's loving hands. I ask Dale to say a prayer for me. I know he is well thought of where he is.
A. James Gregor is Professor Emeritus of Political Science at the University of California, Berkeley.
———————————————————————————–
There comes a time when one realizes that contemporaries, who by their very contemporaneity beguiled one to think that they will always be reachable by telephone, letters, or e-mail, are no longer there. Then there rises a suspicion, supported by every age of human experience, that oneself might not be immortal.
Dale Vree always seemed to me to embody the power of youth, smiling at all that is old and passing away. My first contact with Dale, as best as I remember, was through the Continuing Anglican community in Berkeley, where I spent a summer in the 1970s. For an Easterner, it was exotic in the nicest way, and the small group associated with the endeavor to promote classical Anglicanism was most congenial.
In 1976, in a schoolroom adjacent to my Episcopal church in Rosemont, Pennsylvania, a suburb of Philadelphia, Dale and I and a few others, including the Rev. Robert Sherwood Morse (who soon became head of the Continuing Anglican Diocese of Christ the King), met to envision and launch the New Oxford Review. It was a valiant enterprise, and right around the time of the nation's bicentennial, we were justified to think of ourselves as a modest ecclesiastical equivalent of the Founding Fathers, assembled for a new undertaking with happy, if challenging, prospects.
Much water has flowed under the bridge since then. And my mental image of Dale from those days is of a sunny and benevolent young man full of energy and promise. We played volleyball on the beach during my visits to California and very much enjoyed each other's company, though we sensed problems were coming in the Anglican Communion.
In retrospect, our fondest aspirations reached an apex with the pontificate of St. John Paul II. In contrast, our worst anxieties about the future of Anglicanism were overwhelmed by a degree of decay and degeneracy that we would not have expected in our most pessimistic moments. We both knew that the writing was on the wall. I was received into the Catholic Church in 1979, ordained a deacon in Rome the following year, and ordained a priest in New York City the year after that. Two years later Dale joined me on the Roman side of the Tiber.
Dale's elegant and generous editorial policy gave free reign to eloquent writers and godly souls who later followed various paths, but who remain bound in a common solidarity with his vision and integrity.
Every generation passes its baton, and it is understood in each passing that times change and require new responses. But we have lived in a time of most radical changes, and when I look back on those days when Dale Vree was prodding many into uncharted territory, I harbor astonishment at how much in our culture has been turned upside down so fast. Dale thrived on positive developments in promoting the classical foundations of civilization, but his sturdy essence called ephemeral fashion a fraud. He stood for what is changeless in a world of chaotic change, knowing and celebrating that Stat crux dum volvitur orbis — the Cross stands steady as the world spins around.
Fr. George W. Rutler, S.T.D., is Pastor of the Church of St. Michael the Archangel in New York City. He is the author of over 30 books, including, most recently, Grace and Truth: Twenty Steps to Embracing Virtue and Saving Civilization (EWTN Publishing).
———————————————————————————–
Maria Berta
"He's a book doctor," I would say when my grade-school friends asked what my father did. It made perfect sense to me. He was always reading and writing; his home office was full of books; and he delighted in discussing what I was reading. When the spine wore out on one of my well-loved books, I'd take it to Papa, the "book doctor," for repair. He'd carefully tape the spine back together. "Good as new!" he'd proclaim. Papa would regularly walk me to the library. I'd head to the kids' section and he to the "grown-up" section. An hour or so later, we'd walk home, carrying our new literary treasures under our arms, anxious to delve into their pages. We had no couch and no kitchen table in our small, rented house, but we had bookshelves, desks, and books galore.
How embarrassed I was when I learned that "Doctor" Dale Vree had a Ph.D.! He had earned a doctorate in political science from U.C. Berkeley and engaged in postdoctoral work at Stanford's Hoover Institution, researching, writing, and later publishing his first book, On Synthesizing Marxism and Christianity. Papa was, as much as he'd hate the title, an intellectual. His was, however, a humble, unpretentious intellectualism. He pursued knowledge not for gain or prestige but for wisdom and spiritual edification.
You would think that as the eldest daughter of Dale Vree, the professor, editor, author, and speaker, my upbringing would have been pedantic. Not at all. Papa wasn't impressed by organizational accomplishments. My earning an "A" in school was not laudable in and of itself. He wanted to know what I had learned, what new insights I had gleaned, and whether I had developed my critical-thinking ability.
Wonderfully simple yet brilliantly complex, silly yet serious — that was my father. He eschewed materialism and disregarded aesthetics. Function over form was how he lived. Living in and around Berkeley, we biked together as a family everywhere we could — even to church. Papa's bike was an odd hybrid, a hodgepodge of various parts, optimized for utility. It had a ten-speed frame, knobby tires, an oversized cushion seat, and huge U-shaped handles he had commandeered from one of my old bikes. His manner of dress was likewise a bizarre hodgepodge: baggy khaki work pants, white tennis shoes, suspenders, a Hawaiian shirt (or flannel if it was cold), and a baseball cap. He gave no thought to how he looked — his wardrobe was optimized for comfort.
One day, however, his get-up gave him away. A man kept looking at Papa as our family walked down the street. He finally approached. "Are you a Ph.D.?" he asked. Puzzled, Papa answered, "Yes." The man laughed and said, "I knew it! Only a Ph.D. would have the guts to dress like that." The intellectual-in-disguise was found out!
Substance, not style, was of utmost importance to Papa. But what is substance? St. Maximillian Kolbe, St. Damien of Molokai, St. Tarcisius, St. Agnes of Rome, St. Óscar Romero, and St. Teresa of Calcutta — these were the heroes of whom Papa spoke, these were people of substance whom he wanted us to emulate. Fr. Maximillian told his Nazi captors to "take me instead," begging to be executed in place of a stranger in a concentration camp. Fr. Damien served lepers on a remote Hawaiian island, eventually contracting the disease himself and dying in the leper colony. Tarcisius was a 12-year-old boy who volunteered for the dangerous task of taking the Eucharist to prisoners but was martyred by his Roman playmates rather than risk the desecration of the Host. Agnes was a 12-year-old girl who suffered the public humiliation of being paraded naked and, after the failed attempt to burn her at the stake, was beheaded for proclaiming her faith in Christ. Archbishop Romero was assassinated while offering Mass in San Salvador. Mother Teresa implored us to "love until it hurts."
You see, Papa wanted us to practice self-sacrifice, honor those who suffer the indignities of poverty and oppression, and serve God without compromise. However, he never "said" any of this to us. He demonstrated it through the way he lived, the values he and our mother modeled, and the beliefs they instilled in us.
When Papa was diagnosed with a terminal disease, I was devastated. I collapsed in his arms, sobbing uncontrollably. And it was he who comforted me! I begged him to enroll in the clinical trials that were available. But he had accepted his fate willingly, and he assured me that this was God's will at work in his life. He was the one who strengthened me for what we both knew was coming.
As Papa's disease progressed over the next decade, he would not allow us to pity him. After all, he would say, our Lord had suffered infinitely more than this, and this was his opportunity to unite his suffering with Christ's sacrifice on the Cross. When Papa could no longer speak or communicate, he would simply smile at me and hold my hand. He would brush my long hair out of my face so he could look at me better. This tender, loving gesture, this unspoken connection, was all he was able to offer, but it was deeply rich with meaning. Over those ten long, torturous years of dying a slow death, he was never dejected, never forlorn. To the end, Papa was a man of integrity, conviction, grit in the face of prolonged and intense suffering, and, above all, faith.
Papa breathed his last breath as we prayed the Rosary over him. True to pain's divine purpose, I have found it to be a poignant catalyst for me to endeavor to gain entrance to Heaven, where I hope to meet our Savior and embrace my earthly father once again.
Maria Berta is the mother of four and a graduate of U.C. Berkeley. A former human resources director who has helped build numerous high-performance businesses, she is currently an HR consultant who strives to design and build cohesive and inspiring company cultures, wherein people can develop, expand, thrive, and push themselves to new levels.
———————————————————————————–
Greg Erlandson
Dale Vree had three intellectual stages in his life. I knew him best during the middle one.
The first stage was his youthful radicalism. He was precocious and stubborn. His father had instilled in him a profound love for the working class; his mother had spurred his intellect. He went to Berkeley in the early 1960s, experiencing the first wave of radicalism that was to define so much of the decade and beyond. He became a Marxist and, as with everything else, he did not do this halfway. He and his wife, Elena, wanted to defect not to some trendy island like Fidel's Cuba, but to East Germany.
His book From Berkeley to East Berlin and Back chronicles this adventure. Some of it had the makings of a madcap comedy: Two young Americans with boxes full of books on Marxism convincing suspicious East German officials that their request to immigrate was sincere. Yet it was here in the grayest of gray "workers' paradises" that the Lord was to be found.
On Easter Sunday, in a foreign land, listening to a foreign language, Dale became a Christian. He returned to the U.S., earned a Ph.D. in political science, and wrote a book called On Synthesizing Marxism and Christianity. William F. Buckley and many other conservative intellectuals appreciated it.
This was the beginning of stage two. Dale and Elena became Episcopalians and began editing an Anglo-Catholic publication called the New Oxford Review. In the spirit of the original Oxford Movement spearheaded by Bl. John Henry Newman, the NOR sought both to renew the spirit and hold fast to the precepts of classical Anglicanism.
I encountered the publication through the National Catholic Register. The "other NCR," as it was often called, had one of the most varied and interesting of editorial pages, with traditionalist Catholics and political conservatives cheek to jowl with anti-nuclear pro-lifers and social-democratic Anglo-Catholics like Dale. Its editor, Francis X. Maier, introduced Dale to a mainstream Catholic audience.
This was in the early days of the pontificate of John Paul II, and for Dale I think it was a remarkable convergence. Dale, like the Pope, was both a student and critic of Marxism. At the same time, neither was a devotee of capitalism, and both combined a commitment to orthodox doctrine with a desire to embrace the social teachings of the Gospel.
As a young man recently returned to the Church, I found Dale and the Register to be intellectually revelatory. After working as a freelance reporter for the Register, I went to the Graduate School of Journalism at the University of California at Berkeley for a year. It was then that I got to know Dale even better, visiting his home regularly and enjoying his growing family.
Dale had a big influence on me in large and small ways. He introduced me to avocado toast decades before millennials discovered it. One of his favorite Scripture quotes was from the Epistle of St. James: "Count it all joy." I had that inscribed on the engagement ring I gave my wife-to-be.
I recall with fondness our walks around his neighborhood, with Dale chewing tobacco and discussing the Church, God, politics, and more. Dale eventually asked me to be book review editor of the NOR, which I did pro bono until I moved to Rome for a new job.
This was a time of what I might call intellectual fluidity. The Catholic Left, like the secular Left, was powerful but intellectually tired. In people like Dale, I encountered my own ressourcement: a recovery of Catholic thought that did not fit neatly in the political polarities of the age, a passion for the underdog, and an appreciation of tradition. There was a certain anti-intellectualism in Dale — symbolized by that makeshift spittoon he carried with him — yet he was surely an intellectual in the quality of his disdain for elites.
I was not the only one who was attracted to what Dale was trying to do in the NOR. Walker Percy, Fr. Raymond T. Gawronski, Avery Cardinal Dulles, Robert N. Bellah, Christopher Lasch, and more were listed on the masthead and counted as fans. In 1981 Newsweek published a feature on the NOR, calling it "cheeky," a description that obviously delighted Dale because he used it in his advertising copy regularly.
And what about those ads? Dale was self-taught, but he had an innate sense of branding, even while violating every marketing rule. His ads featured black-and-white clipart and wordy mini-essays that ended in a sales pitch. He would advertise in a remarkable cross section of magazines, from The American Spectator and National Review to New Republic and The New York Review of Books.
His frustration was that readers of The New York Review of Books might like his social concerns but not his doctrine. Readers of National Review were the opposite. I, of course, loved them both, but my tribe was (and is) relatively modest in size, and that made it hard for Dale to grow the NOR's circulation.
In the 1980s, Dale and his family finally "poped," brought into the Church by Bernard Law, then-bishop of Springfield, Missouri. This was a joyful time, and Dale organized a gathering of likeminded NOR contributors in Boston in 1986, when a lot of us who wrote for or read the magazine finally met each other. It was quite a crowd of misfits, and it was delightful.
When I became editor of another publication in the 1990s, Dale was entering his third stage. For reasons I only partially understand, he became bitterly disillusioned with what he saw as the weak leadership in the U.S. Church. He had a harsh exchange with Archbishop Rembert Weakland, which did not help matters. His ads retained their same "cheeky" look, but they were increasingly bitter, attacking "Bishop Bubbles" and "Sister Snakebite." I tried to tell him that in any other context, these ads looked anti-Catholic. Eventually, the decision was made in my publication and in others to stop accepting them.
This was painful and infuriating for Dale, and it led to a rupture in our relationship. Others I knew also drifted away at this time.
In 2008, when I saw an editorial by Dale's son, Pieter, telling of his dad's illness, I knew something serious had happened. I wrote Dale a letter, telling him that I valued his friendship. "In your many years at the helm of NOR, you consistently made it an energetic meeting place of provocative ideas about the Church and society," I wrote.
I ended the letter with these words: "I think I still know you well enough to realize that you will not apologize for past actions, and I do not expect that. Sometimes the disagreements have to be allowed to remain, but I have never regretted knowing you and knowing your family. I have often prayed for all of you, and I continue to respect you for all that you have accomplished these past decades."
During that middle stage, when I knew him best, Dale had a profound impact on my faith. He introduced me to new ideas that were actually very old. He reminded me that the political polarities that have long threatened to tear us all apart are not where the truth lies. He taught me that Christ comes first.
I wish that the Dale who once walked the streets of Berkeley with me were here today. I'd love to hear his take on Trump's America and Pope Francis, the rise of the populist right and the #MeToo movement.
That is not to be. I will always be grateful, however, for the years I knew him well. May the Lord's light shine upon him now.
Greg Erlandson is Director and Editor-in-Chief of Catholic News Service. 
———————————————————————————–
Where to start? Well, not with "Dale Vree marched to a different drummer." Why not? Because, until the end, with its years of silence, there were many different drummers. And when he did march, it was, at the very least, a fast march. More than once he charged. Sometimes, too, he took hold of the drum.
I met Dale through the good offices of Greg Erlandson and the National Catholic Register. Greg was an editor at the Register and did some moonlighting as book review editor of the NOR. I'd written a short piece for Greg criticizing Michael Novak's advocacy of democratic capitalism. Dale must have liked what I wrote because he asked me to review manuscripts for him. One thing led to another, and over the years — decades! — I've served as book review editor, associate editor, and now contributing editor of the NOR. My wife, Elizabeth, is a copy editor, in keeping with the NOR's family spirit.
Many of Dale's "student radical" friends at Berkeley — how often the story's been told! — quickly fizzled. They were, as Lenin would say, "infantile deviationists to the left." Free speech morphed into filthy speech. Revolution became devolution. Dale, on the other hand, marched to East Berlin, and he came back home with important lessons learned: power corrupts; to lead is to serve; the revolution will be spiritual, or it will not be at all.
Dale did his best work while sharing these lessons with NOR readers. His editorial messages were clear and insistent. The trademark NOR ads, which began to appear everywhere, were bold as brass. Just what were (and are) those messages? The Church, if she is true to herself, stands against Marxism. She also stands against unregulated capitalism and secular liberalism. The Church, if true to herself, stands alongside the human person, made, as each of us is, in God's image. The Church, if true to herself, is a witness to the common good and a friend to the interwoven range of communities that shape the common good.
Ecumenically minded contributors like Robert Coles, Robert N. Bellah, and Jean Bethke Elshtain helped Dale develop these messages. They succeeded in bringing these messages to a wide range of readers. A bit later, Christopher Lasch joined them, and he incisively exposed the emptiness of the established social disorder.
One of Dale's finest editorial strokes involved the only grant money he managed to secure — such is the economic fate of the independent! Courtesy of the Pallotine religious order, he hosted the most creative conference I've ever experienced. Dale invited his editors and frequent contributors to a two-day event in Boston in February 1986. No papers were read; no speeches were made; no awards were given. Instead of the usual fare, the conference centered around shared stories, friendly discussions, and convivial meals.
But even in good times, storm clouds threatened — and some of the worst of them, with grim irony, were to devastate Boston. Lacrimae rerum, the Church is not always true to herself. Nor was Peter always true to the Lord. Only too often, the Church bows before the world. Unlike her Lord, she has dallied with the Tempter. Dale knew this to be so. In time he came to see that political and social integrity, or at least the veneer of such, could somehow function as a smokescreen for sexual disorder.
Current NOR associate editor Michael S. Rose's account in his book Goodbye, Good Men (2002) of homosexual circles within Catholic seminaries showed just how widespread the disorder was. We have come to see that the demonic is at work in the Church we love. Dale, to his credit, saw this earlier than most. Seeing it, his language sometimes became intemperate. (So, too, did Léon Bloy's language in castigating the bourgeois Catholics of France.) We should not excuse the intemperance or the bridge-burning. Yet Scripture tells us that the just man falls seven times daily. And when we speak of this Church of ours, we do well to keep in mind that we are the Church; only Jesus and His mother are sinless. (We know it to be so in our own cases.)
Were Dale still with us, I'm sure he would proceed apace with his editorial leadership and lessons. We are fortunate that Pieter, his son, seems to be doing so by way of "connaturality."
How might we apply those lessons as we come to the end of this tortured decade? Three points come to mind.
First, the NOR should be grounded in the Catholic faith. The faith itself is grounded in Jesus the Christ. However scarlet her sins, the Church is home to saints as well as sinners. She is the ship of our salvation.
Second, the NOR should speak truth to power. The Greek maxim puts it plainly: "I am a countryman; I call a tub a tub." A case in point: Pope St. John Paul II put aside the misguided policy of Ostpolitik. Today, we need to contest the Vatican diplomacy in China that ignores egregious attacks on religious freedom in the name of "Sinicization."
Third, the NOR should both pursue the good and shun evil and do so evenhandedly. If this counsel seems scripted or even banal, I can put an edge on it. Let's forget what's popular for the wrong reasons. Dale would encourage us both to light candles, as many as we can, and curse the darkness, however much it deepens. The best position from which to do so? On our knees. When we're on our knees, we realize that we can never plan far enough ahead. It's then that we open ourselves to Providence.
In the final chapter of Dale's life, Providence intervened. From our perspective, it seemed a tragic intervention, hard even to comprehend. For Dale, speech gave way to silence. Yet in silence we can best listen, and listen to a voice we rarely hear in our daily cacophony. And at the very end, for Dale, there was the mercy of the sacraments, in which God touches the soul.
James G. Hanink, a Contributing Editor of the NOR, is an independent scholar, though more independent than scholarly. He is a regular contributor to the NOR's blog, The Narthex (www.newoxfordreview.org/narthex).
———————————————————————————–
Pieter Vree
I don't have many mementos from my childhood, but I still have the t-shirt. I outgrew it by the time I reached age ten. The cotton is now threadbare, its blue dye faded nearly grey, and the silk-screened stencils it displays of famous sites in Roma — St. Peter's Basilica, the Trevi Fountain, etc. — are cracked almost beyond recognition. I'd never really reflected on why I've held onto it for nearly 40 years. But I think I know the answer.
If ever there was a man who practiced what he preached, it was my father. In print, Papa condemned the consumerist ethos of capitalism; in his personal life, he practiced a form of voluntary poverty. Naturally, he was a man of few possessions (apart from shelves full of books). But he loved his children, and on a few happy occasions over the course of our lives, he surprised us with gifts he himself had selected and purchased. My Roma t-shirt is one of them.
For as long as I can remember, Papa worked from home — as a Ph.D. candidate working on his dissertation (later published as On Synthesizing Marxism and Christianity; his conclusion: you can't), as a writer and columnist for various publications, and as editor of the NOR. He didn't relish traveling or sight-seeing. So it was an odd event the time he went to Rome. Why did he go? "To meet some people," was the explanation we kids were given. Eventually, we would all go to Rome — in a manner of speaking, as a family of converts. But I was a young child then and didn't know anything about that yet.
One evening, he phoned from across the seas. "It's Papa!" we kids murmured excitedly as Mama struggled to hear him over the din. "I miss you! When are you coming home?" I asked when it was my turn to talk. I already knew the answer, but I needed reassurance. Never had he been gone so long or been so far away.
One of the people Papa met when in Rome, I learned later, was Joseph Cardinal Ratzinger, then-prefect of the Congregation for the Doctrine of the Faith. In a review of The Ratzinger Report ("Searching for the Real Ratzinger," Jan.-Feb. 1986), Papa recounted their tête-à-tête, relishing their areas of agreement and recalling the issues over which he challenged the man who would be pope. In Ratzinger, Papa had found a kindred spirit.
Even then, at the dawn of the 1980s, Cardinal Ratzinger had a reputation as a "conservative" and a "reactionary." Hans Küng had blasted him as a backward-looking, close-minded Grand Inquisitor. But after meeting the man, Papa realized these were mere caricatures. Ratzinger had already foreseen Catholicism's decline in the West. Like a man after Papa's heart, he attributed it to "the per­vasive bourgeois condition," in which money and wealth are the measure of all things, and in which "the model of the free market imposes its implac­able laws on every aspect of life," creating "its exact counter­part, permissivism, on the moral plane."
So much for the stereotype of "Ratzinger the conservative," Papa wrote. "As a critic of bourgeois norms and the free market, he cannot be so labeled." Ratzinger is only "conservative" in the sense in which all Catholics must be con­servative, Papa concluded: "We dare not squander the treasure of the faith."
I was a young child when Papa met Ratzinger and came home bearing gifts. I was still a child when Papa shepherded me and the rest of our family to Roma, the Catholic Church — too young to decide such a thing for myself.
Acting as gift-giver was entirely in keeping with Papa's and Ratzinger's shared ethos. "Space needs to be created within the market for economic activity carried out by subjects who freely choose to act according to principles other than those of pure profit," Ratzinger went on to write in his papal encyclical Caritas in Veritate (2009). That was Papa to a T. The market can be a "negative force," he continued, and what it needs are "works redolent of the spirit of gift."
Of course, I, as a teenager — like all teenagers who think they know better than their parents — wantonly rejected my father's gift. What's worse, I did it while tromping through the same hallowed halls at the same university my father had graced. It was there that I tried to douse the flame of faith with the wine the world offers.
Inebriation, however, leads invariably to hangover, and hangover can be a corrective. Papa's patient counsel in those dark times redirected me, restored and refreshed me. To his wayward son, Papa preached permanence and unfailing commitment. It was his hand that guided me back to the sheepfold, from which I'll never again depart. Knowledge of our Savior was a gift Papa never tired of giving.
Years later, Papa would tap me as his successor, entrusting me to follow in his footsteps. I have him to thank for giving me a purpose in life greater than any I could have chosen for myself.
That Roma t-shirt really is just a raggedy thing, washed out and worn through. When I was coming of age, I stowed it with the other "childish things" of which I wished to divest myself. But something — or Someone — prevented me from parting with it; it was closer to my heart than I cared to admit. You see, for me, it embodies the "spirit of gift." It's a reminder of the place where the permanent things can be found and that the peace that surpasses all understanding is available to those who seek it.
That old t-shirt is a gift I, in turn, have handed down to my own three sons, each of whom has worn it in succession. I wonder if, at some future stage in their lives, they will have held onto it and it will mean as much to them then as it does to me now. I pray that it will.
Pieter Vree is Editor of the NOR.
———————————————————————————-
Michael S. Rose
I first heard the name Dale Vree when I was a grad student at Brown University in the mid-1990s. This may seem a bit ironic to some, given the left-leaning politics of this most liberal of the Ivies, but I was researching a thesis project regarding anti-Catholicism on college campuses, prompted by my own experiences and run-ins as a student and instructor in Brown's supposedly broadminded English department. Curious to know if my experiences were common elsewhere, my research turned up promising articles in a journal published out of Berkeley. I had never heard of the New Oxford Review, but the abstracts I uncovered through Brown's databases intrigued me enough to make a trip up to Assumption College in Worcester, Massachusetts — the nearest campus that carried the journal. (No, it was not available at Providence College or Boston College.) I can't recall which articles I used or what in particular turned me on to the NOR, but I can still remember vividly the many aha! moments I experienced as I turned the pages of old and new issues. Not only was I hooked, I was intellectually and spiritually edified — no small feat. Finally, I thought, here's a publication that is both philosophically substantive and religiously sound.
My wife, Barbara, and I were newlyweds, expecting our first child, and searching for a way in the world after not a few disappointments in the fields of education, politics, and religion. We weren't Democrats, but we weren't exactly Republicans either. We identified with the goodness, beauty, and truth of the Catholic Church and Western civilization but were at a loss to find like minds in our schools, parishes, or workplaces. The problem came down to this: We had grown up in the lukewarm Church of the 1970s and 1980s. We knew something was wrong. And even though we might not have been able to articulate it back then, we also knew it didn't make any sense to search outside the Church to still our restless hearts.
It was providential, perhaps, that the light we received through Dale Vree's publication came to us while we were living in — yep — Providence, Rhode Island. It was that same year (1994) that we began to see the iconic NOR ads appear in places like National Review with headlines like "High-Voltage Catholicism," "Catholicism with Testosterone," and "Sister Snakebite & Bishop Bubbles." It wasn't long before we subscribed and became avid readers. We never imagined we'd one day become editors of this magazine!
The reason I mention all this is not just to stump for an edifying publication that I think all people ought to devour month after month, but, more importantly, to recognize and pay tribute to then-editor Dale Vree. To call Dale a mere editor of the NOR seems almost silly. With just a few issues under my belt, I understood well that Dale was its creator, producer, director, voice, promoter — you name it. He was a kind of Boz, a Charles Dickens of his own time and place. Even though the NOR wouldn't have been quite as appealing without writers such as Robert Coles, William D. Miller, Will Hoyt, and Christopher Lasch, it was Dale Vree, Berkeley's Boz, whose fingerprints were all over every issue; it was Dale's editorials and later his New Oxford Notes that tied everything together, making sense of it all, as a seasoned professor might synthesize seemingly disparate material for his disoriented students. In my mid-20s I felt like I was finally receiving an education about the Church, philosophy, Catholic social teaching (not the misnamed "social justice"), political correctness, the silliness of the mainstream media's profound misunderstanding of Catholicism, the many stultifying corners of American culture, and pro-life issues — I could go on and on. Looking back on my reading diet in the 1990s, I realize that Dale was a kind of mentor to me and I his secret apprentice, even though we wouldn't communicate with each other until about 2001, when he published my first article in these pages.
It was only after Goodbye, Good Men, my exposé of American Catholic seminaries, was published in 2002 that we began to speak regularly by phone. (If Dale had believed in communicating by email, I doubt I would ever have gotten to know him as well as I did.) Without getting into specifics, suffice it to say that because of my book I was roundly condemned by not a few passionate voices in conservative Catholic media and even banned from appearing on EWTN. Dale was one of the few editors or editorialists who stood by me, believed in me, and offered me space in his own magazine to respond to the false, vilifying accusations hurled against me and my work. He allowed me to defend myself in the court of public opinion. He and I wrote enough articles between 2002 and 2006 to fill an entire online dossier at the NOR's future website ("Goodbye, Good Men & U.S. Seminaries").
Through our many, many long telephone conversations during those years, I learned that Dale was a man of integrity, a man beholden to nothing but the truth. And for this, he sacrificed much. Like the true intellectual prizefighter he was, his defense of my work in particular, and orthodox Catholicism in general, cost him many friends and made him many enemies. What I really loved about Dale was that he was never out to impress anyone and didn't care if, in the service of truth, he stepped on someone's toes or bent someone's nose out of joint. He earned my respect back then. I have that same respect for him now and forevermore.
In the years that followed, he asked me to create and edit the NOR's website, and he made me book review editor. His son, Pieter, who has done an admirable job of filling some very large shoes, has entrusted me to work alongside him as associate editor.
As I think back on everything I know and love about Dale, it is important to say this: Our times have a great need for courageous souls to stand up for the truth, even in the face of obstacles, conflicts, and embroilments that threaten our own welfare in the here and now. Dale was one of those courageous souls. He ran the race and fought the good fight. What he left behind was a beautiful, prospering family and a journal committed to goodness, beauty, and truth. His body of work will live on, and it is my hope that Dale Vree will have many more secret apprentices, as I once was.
Michael S. Rose is Associate Editor of the NOR and author of six books, including Goodbye, Good Men (Regnery, 2002), Ugly as Sin (Sophia Institute Press, 2001), and Benedict XVI: The Man Who Was Ratzinger (Spence, 2005).
———————————————————————————–
More than an editor, more than a mere acquaintance, more than a fellow convert; rather, a friend, a guide, and a spiritual director. I never had a spiritual director until I met Dale Vree. I was reluctant to put my life in the hands of a director of any kind. Even the word itself bothered me — director. Director of what? My thoughts, my actions? Why can't I be my own director? I had always advocated a radical individual freedom for myself and others. I had written my master's thesis on Jean-Paul Sartre, focusing on his theory of radical human freedom. Such a philosophy has no room for spiritual directors. Any kind of authority over my life was suspect, unwanted. I held to this anti-authority, radical-freedom philosophy when I met Dale. I had no idea he had delved deep into Marxist thought and had wrestled with the whole issue of human freedom himself, and now, as a man of faith, had submitted to another kind of authority.
I was a recent convert to Catholicism, having served as a priest in the Episcopal Church for 15 years. I was serving a new Church now — the Church — and my personal philosophy of radical freedom would have to adjust to it. Dale helped me do this, at times with a firm hand.
My doctorate from the Graduate Theological Union in Berkeley had not prepared me for Dale Vree. Sure, I was a convert to the Church now, but I wasn't ready to submit my intellect to anyone or anything. Dale was a convert too, having once been an Episcopalian like me. We both loved John Henry Newman and had read his conversion story. I believe it was God's Providence that made my life intersect with Dale's. It was a kind of crushing intersection when we first met. I was spouting personal freedom, and Dale was talking about a guy named Chesterton, who said that the Church doesn't make suggestions; rather, she demands that you submit your intellect to her teaching. I didn't like that. I wanted to maintain my intellectual freedom. All the while, Dale kept quoting Chesterton and Newman and telling me that there could be only one supreme authority in life. He reminded me of Jesus' teaching of the "two masters" (cf. Mt. 6:24). Finally, he offered me the most important advice he ever gave me. He said, "Ask the Blessed Mother for guidance."
At the time, I was preparing to teach a course on Catholic novels at St. Patrick's Seminary and University in Menlo Park, California, in which we were to read writers like Graham Greene, Georges Bernanos, Walker Percy, Flannery O'Connor, and Willa Cather. One day, while waiting in my car outside Berkeley High School for my son Zack to finish baseball practice, I fell into reading Cather's Death Comes for the Archbishop. I came to chapter two in book seven, titled "December Night," about Bishop Latour's nighttime visit to his cathedral church. He sought relief from sleeplessness and wanted to pray. As he walked quickly through the thin layer of snow, he noticed an old Mexican woman crouching in the doorway of the cathedral. She was seeking the quiet of the church too as a respite from her cruel white "employers." Actually, she was a slave who repeatedly received beatings for expressing her Catholic faith. Bishop Latour opened the great cathedral door, and the old woman was transfixed as she looked upon the "holy things of the altar," which she had been forbidden to see for 19 years. The bishop reminded her of the Blessed Virgin's trials, of Mary's power as patroness of the Church. He sang "Holy Mary, Queen of Virgins" with her and then gave her his woolen coat to keep her warm. It was a precious scene, and it affected me deeply.
Suddenly, at that moment, I was aware of a presence in the car — a sweet and loving presence. And then, as clear as could be, I heard the statement, "Submit to my Church." Transfixed, I took this to be my Blessed Mother speaking to me; she was the Presence in my car. It was unmistakable. And it was all I needed to hear in order to kneel before the Church's authority, forsake the wisdom of the world, and become a fool for Christ (cf. 1 Cor. 3:18).
Mary's statement to me was not a suggestion; it was more like an order, a command. Dale had been right to point me to Mary for guidance. She knew what I should do, and I did it. Ever since, my mind has been at peace and my intellect happy.
Dale helped me on another occasion, when I was in the depths of marriage problems. We all go through them, but mine were complicated enough to force me to turn to my old friend to ask for help. However, I was not expecting the blast furnace I faced when I brought up the subject. In Dale's thinking, there was simply no recourse to separation or, worse, divorce. He told me that the children of divorce are more likely to become rebels, runaways, drug addicts, or prostitutes. Marriage was permanent, and good marriages form the backbone of local parishes. He had a whole theology of the family worked out in his mind. The family was the ecclesia domesticus (domestic church) and the first seminarium (seed-bed) for children and vocations. This theology, of course, is found in the Catechism of the Catholic Church (nos. 1656-1657) and in the documents of Vatican II (Optatam Totius, no. 2; Lumen Gentium, no. 11).
Dale Vree was a force of grace to me. His voice echoed the voice of the Lord in my life. I always knew I could get a straight and true answer from Dale. When he answered a question of mine, there wasn't much room for debate. I would try to think of something to say in reply, but the words just wouldn't come. And Dale's answers were what I needed at the time, when I was finally a willing directee and he my reliable director. I so miss his availability now.
Charles James is a retired professor of philosophy living in Gilroy, California.
———————————————————————————–
Karl Keating
I didn't know Dale Vree as well as some of the others writing here. He and I had a long but long-distance relationship. He didn't seem to travel much, at least not for business, and my travels rarely took me near Berkeley. Our relationship mainly was over the phone.
My recollection is that I was a subscriber to the New Oxford Review before its and his family's conversion. I may be wrong; maybe I became a subscriber once I learned of the change. No matter. I knew Dale, and knew of him, for decades.
He asked me to join the NOR's list of contributing editors, even though I didn't contribute anything by way of writing to the magazine. It was his way of rewarding me for the small services I performed on its behalf. Those services chiefly were legal (I practiced law before launching Catholic Answers). Periodically, Dale would phone me with a question about intellectual property rights or the limits of fair-use quotations. Those kinds of things.
He'd explain the situation, and I invariably would tell him he had nothing to worry about. In such matters, he erred on the side of scrupulosity. It wasn't so much that he feared litigious repercussions but that he wanted to do the right thing.
That was a hallmark of his life. He wanted to do the right thing — by the Church, by the truth, even by his intellectual opponents.
Those phone calls were initiated because of legal concerns, but our conversations immediately strayed from the legal and went far afield. I well remember Dale's engaging laugh, and now I regret not having initiated more of those calls myself, not just to enjoy his good attitude but to profit from his good sense.
I too used to edit and publish a magazine (This Rock, later rebranded as Catholic Answers Magazine). I know the travails, whether of production or subscriber relationships. There were times that Dale's magazine lost subscribers because of what he wrote. I experienced the same kind of thing, though to a lesser extent, likely because mine was a magazine of explanatory apologetics whereas Dale's was a magazine of controversy (at least much of it was — and is).
I don't know why, but people of conservative dispositions, whether religious or political, tend to cancel subscriptions with more alacrity than do people of liberal dispositions. Maybe it's because they have more fixed principles, or maybe it's because not a few of them are persnickety. Or maybe both. In any case, occasionally cancelations came to the NOR in batches, but never, to my mind, justifiably.
What Dale wrote in his editorials and New Oxford Notes sometimes was biting but almost never over the line. His problem, if that's what it was, was that he wrote the truth. The truth may set us free, but sometimes it ticks us off, and some subscribers didn't like hearing truths that made them uncomfortable, so they bailed.
It's a pity that they deprived themselves of Dale's keen insights and common sense. It's a greater pity that all of us, now, are deprived of them.
Karl Keating, a Contributing Editor of the NOR, is the founder of Catholic Answers and author, most recently, of The Francis Feud: Why and How Conservative Catholics Squabble About Pope Francis.
———————————————————————————–
Philip Blosser
My earliest encounter with the New Oxford Review was while I was still in college and living in Japan, where I spent my youth as the son of Protestant missionaries. I picked up the magazine one summer and was startled by the caricatures of American fundamentalists in its cartoons. This was probably before Dale Vree's conversion to Catholicism. It was certainly well before my own conversion. In any case, there were things about the journal that intrigued me. It was theologically conservative yet sociopolitically left-of-center. That perspective provoked my curiosity.
It was much later, after I had finished my doctoral work in Pennsylvania and begun teaching in North Carolina, that I first took out a subscription. Around the time of my own reception into the Church in 1993, after encountering Catholics who despised Catholic tradition and listening to homilies with little more nutrition than cotton candy, I began to recognize what animated Vree's prickly editorials satirizing, for example, "Fr. Flapdoodle," the warm-and-cuddly, fictitious pastor/MC of happy-clappy liturgies, fuzzy-wuzzy homilies, and balloon-and-party-time banalities at "St. Bozo's Parish." I knew this prickliness would alienate some people, but part of me was sympathetic.
There were, of course, many reasons why some people didn't like the NOR then. Vree's theological disposition struck many readers as not only doctrinaire but as tilting so far to the right, at times, as to be nearly horizontal. He could be highly irritating, depending on your sympathies. For longer than some highly irritable individuals cared to remember, the NOR had been running ads in national Catholic periodicals that came to enjoy a broad reputation as, well, anything but Catholic-lite. The NOR had become — how can I say it? — brazenly Catholic, not merely provocative but pugnacious.
I recall one ad that sported an image of Jesus reclining with His disciples at the Last Supper and inviting readers to "Join the Vast Right-Wing Catholic Conspiracy." It declared, "Liberal nay-saying Catholics, who haven't had an innovative idea since the Sixties, sit in their overstuffed tenured chairs, their bureaucratic sinecures, and their gourmet restaurants. And they're getting puffy and flabby, just like their 'Catholic' hero Ted Kennedy." Another ad, titled "The Priestly Sex Scandals Will Not Soon Go Away," stated presciently, "As long as sodomite priests are winked at, and certain seminaries continue to be hothouses for flamers and promote dissent that justifies immorality, sexual license in the priesthood will continue." Still another, picturing a crusader in chain mail, stated, "If you want a militant Catholicism — as in 'the Church Militant' — do subscribe. But don't subscribe if you're a bozo or a sissy, for we hereby forewarn you: Doing so will give you a hissy fit." Another pictured St. Peter's Basilica with the banner headline above it reading simply, "Rome Will Win!"
You get the picture. The NOR was not genteel. The NOR was not nice. The NOR was not soft on issues. The NOR was hardcore. And these features of the NOR reflected the brassy, off-beat outlook, humor, and attitude — I underscore the word attitude — of its editor, Dale Vree.
Thus, Vree garnered for himself a reputation for being something like the pit bull of Catholic orthodoxy in the U.S. Like a pit bull, he was tenacious. Like a pit bull, he attacked, bit, and latched on. Like a well-trained Catholic attack dog, he went after anything that smelled of theological compromise. Liberals hated him. Dissidents despised him. Moderates feared him. Neoconservatives were annoyed by him. The trouble was, he would unleash his reserves of adrenalin against his targets at the first, faintest whiff of anything that smelled remotely like heterodoxy, even if his target was a widely celebrated champion of Catholic neoconservatism like Fr. Richard John Neuhaus or George Weigel. In fact, the offending odor didn't have to be remotely related to heterodoxy: If he caught the least scent of inconsistency or compromise, this pugnacious dog of war would unleash himself upon your allegedly hypocritical derrière, even if you were Scott Hahn, Deal Hudson, Supreme Court Justice John Roberts, or Catholic blog baron Mark Shea. Needless to say, this did not make him many friends.
It is not my purpose here to rehearse the controversies or offending cartoons that led to the NOR having its ads successively pulled from major conservative Catholic periodicals like Crisis, Catholic World Report, National Catholic Register, Our Sunday Visitor, and others. In some cases, no reasons were offered for these refusals, though they were not hard to guess. Vree hadn't been a go-along "team player," where being a team player meant not pointing fingers. As I've said, Vree's finger-pointing made the NOR many enemies. In some cases, the personalities he pointed at were probably overly thin-skinned, and there were certainly cases in which his biting style and satirical humor offended even some of his own constituency's tastes. Yet his offensiveness never involved malice, slander, libel, or deliberate misinformation; rather, it was born of an uncomfortably vociferous defense of a "fully leaded" Catholicism.
Vree came to Catholicism from a Dutch Reformed background by way of a brief flirtation with Marxism and detour through Episcopalianism. Malcolm Muggeridge's Canadian-born daughter-in-law, Anne Roche Muggeridge, witnessed Vree's (and the NOR's) journey to Catholicism. As a traditional Catholic, distraught over the disastrous aftermath of Vatican II, she wrote in The Desolate City (1986):
Catholics watched with a mixture of pity and amusement as the whole staff of the excellent Anglo-Catholic New Oxford Review argued and agonized itself into the Catholic Church over the issues of the ordination of women and homosexuals…. I must confess that some of us, to our shame, earnestly tried to delay them, on the grounds of the growing disorder in the Catholic Church. They forced their way past us anyway, thank God.
"To be great is to be misunderstood," wrote Emerson. I do not know whether Vree was great. In some ways, I think he may have been. I do believe, however, that he was often misunderstood because of the opprobrious and distorted image of him spread abroad by those whom he rankled and offended. I will certainly miss him. Requiescat in pace, Dale.
Philip Blosser is Professor of Philosophy at Sacred Heart Major Sem­i­nary in Detroit, Michigan.
———————————————————————————–
Magdalena Moreno
It was a Thursday evening, just before dinner, when I got a call from my older brother, Pieter. He was compiling remembrances of our father, Dale Vree, for publication, and he wanted something from me. Me! About an hour after dinner it sunk in. Me? I had quickly accepted the task without pausing to think of what I could say about our father that would be relevant to the NOR readership. What was worse, Pieter wanted something "insightful." I was born when my father was 40; I was an oblivious child or a self-absorbed teenager while he was helming the New Oxford Review in his home office. What insight could I possibly have gleaned while I was thinking about school, music, clothes, and boys?
As I replayed old memories in my mind, I realized that my father was dressed in the same outfit in every scene: khaki pants, t-shirt, suspenders, a Hawaiian or flannel shirt, and white tennis shoes (plus a baseball hat if he was going outside). If I had to describe my father, it would be as a creature of habit, someone with a steady routine, a man who knew what he liked and stuck to it.
Take his self-imposed uniform. He would buy (well, my mother would buy for him) five pairs of identical pants at a time. There was one shoe vendor from whom he bought his shoes — three or four pairs at a time, the same style and color for 20-plus years. I didn't know that was possible. For Christmas, Father's Day, and his birthday, he always requested white tube socks. And he was happy to receive them!
Then there were his eating habits. At every restaurant, he knew what he was going to order. Fajitas with extra guacamole, no sour cream. Burgers well done, with extra ketchup. Uh oh, something came with a salad? "Nena," he would ask my mom, "what dressing do I like?" "Blue cheese; he'll have the blue cheese," she would remind him and the waiter. Even his snacks were on a steady rotation: chewing tobacco, Hershey's Kisses, pretzel rods, and Jolly Ranchers.
His days were structured and routine. From the time I was in kindergarten through high school, when I learned to drive, my father was the one who dropped us off at school. He was an early riser and threatened to leave without us if we were late. It took me an embarrassingly long time to figure out the absurdity of that threat. There were kids in the neighborhood who recognized my father by sight and called him "The Banana Man" due to the brisk afternoon walk he took every day while eating a banana — always the same route. One of his household chores was washing dishes — no automatic dishwasher in this home — and he did them dutifully, every night. Weekdays, weekends, holidays, with guests over, even with a celebration still going on, he would check the clock, head to the kitchen, and start washing dishes.
His taste in music was likewise steady. He loved classical music and would write notes on the CD cases to remind himself of his favorite tracks. What surprised me, however, was his love of jazz. That was where I started to see the deviation from this pattern of consistency. Jazz captures the excitement and thrill of unpredictability. The liveliness and spontaneity of the music was far from what I thought my father would have enjoyed. Clearly, there was more to the man than merely a strict daily routine.
As a child, I considered my father's wardrobe and schedule choices monotonous. It seemed so boring to get up at the same time, eat the same foods, and wear the same clothes. How could he stand it? Didn't he need some risk and excitement in his life? We even went to the same vacation spot every summer — Pismo Beach — stayed in the same hotel, often in the same room, and booked the next year's vacation at checkout. Wasn't he stifled in his home office, day after day, doing the same things over and over again?
A couple years ago, I read an article about Mark Zuckerberg, founder and CEO of Facebook. At the time, he was notorious for wearing the same jeans, t-shirt, and hoodie on a daily basis, regardless of his obligations. He was called sloppy, lazy, and disrespectful for not presenting himself in proper business attire. The article was accompanied by a picture of his closet: rows of identical pants, t-shirts, and hoodies — monochromatic, no decision-making required. The gist of the article was that by eliminating small, daily, ineffectual decisions, he could focus his time and energy on the big, important decisions that require thoughtful consideration.
Suddenly, the invisible (to me) risks my father had been taking, the huge decisions he had been making, came to light. I didn't read the NOR much when I was growing up, but my father often shared his ads with us at the dinner table. He relished being provocative and sharp (sharp-witted and sharp-tongued) in a half-page ad punctuated with stark black-and-white caricatures. There is no denying he was somewhat pleased when his ads were banned from various publications for being "too offensive."
His young adulthood was devoted to challenging the status quo. Serve him capitalism and he spits it out in favor of communism. Free markets in the West? Enjoy the view of his back as he marches to East Berlin. Publishing an orthodox Catholic magazine from his home wasn't good enough; it had to be done in "Berserkeley," the hotbed of zany California liberalism.
I didn't know my father had written a book until I was in my 20s. "How could you not tell me?" I demanded. "You never asked," he replied. I never saw or appreciated the radical stances and incredible risks my father took until I was an adult. That left me with little time to discuss them with him before he got sick. I missed out on so many stories and so many lessons. How could I possibly find something to share about my father that was truly insightful, especially without him to tell me what the insight is?
But I think I've found something: Life needs balance. As a child, I only noticed the constants in my father's life, but there was true intellectual tumult and flux beneath that uniform surface. Both were present, though not always visible in an active tug-of-war or pendulum's swing. By reflecting on my father's life, I've learned the importance of seeking balance between stillness and motion, and not to value one over the other.
I was wrong to reject my father's routines, to dismiss his steady and constant predictability. Simply because something is repeated does not mean there is not beauty or joy to be found in it. Every Sunday we are given the steady, reassuring gift of the Mass. The readings, homily, hymns, and vestments all change, but much stays the same: the Lord's Prayer, the Nicene Creed, the Consecration. These elements never change, and never need to be changed because they have attained perfection. Aren't all things striving for that same perfect consistency that we see in these elements of the Mass?
There was so much more I could have learned from my father, but he left an incredible legacy in his writings and in this magazine.
Though he would never admit it, Pieter has taken up the yoke our father was forced to put down, and he carries it well. This assignment from Pieter, complete with a word count and due date, was not a duty but a gift. It has been an opportunity to study grief and faltering memories, to challenge the past and its impressions, to search for balance and bring it to the forefront. It has been a joy.
Magdalena Moreno is Dale and Elena's third child and a married mother of four who is seeking beauty in the routine and chaos of daily life.
©2019 New Oxford Review. All Rights Reserved.
"Catholicism's Intellectual Prizefighter!"
- Karl Keating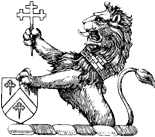 Strengthen the Catholic cause.
SUPPORT NOR TODAY
DONATE