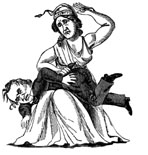 Conservatism at the Crossroads
REVERT'S ROSTRUM
I don't think it's controversial to say that American conservatism is in crisis. The Republicans have lost both the Senate and the White House. They are increasingly at loggerheads with one of their oldest allies, big business, as evidenced by corporate America's willingness to punish GOP-run states for legislation related to gender, sexuality, and voting access. And, regardless of your opinion of Donald Trump, relying on the 74-year-old former president is not an effective long-term strategy. He might lead a new Republican coalition in the next election — and perhaps even win — but the GOP requires something beyond Trump's personality and élan to survive.
Compounding the crisis are intra-conservative debates regarding political philosophy. In his book Why Liberalism Failed (2018), Notre Dame scholar Patrick Deneen argues that our nation's founding, whatever its merits, is fundamentally undermined by its inherent Enlightenment-influenced individualism and the indifferentism of classical liberalism, which explains many of the seemingly irresolvable social and legal conflicts that define our era. Other conservative thinkers, like former Voice of America director Robert R. Reilly in his book America on Trial (2020), have defended the founding as both internally coherent and influenced by natural-law theory.
Confused and frustrated by contemporary politics, and sensing my own inadequacies in interpreting these debates, I applied for, and was accepted to, the Constitutional Fellows Program, a joint project of The American Conservative and The Catholic University of America's Center for the Study of Statesmanship. Given that NOR editor Pieter Vree formally recommended me as a fellow, I reckon it right to share with readers a few of the more salient lessons I have learned in the program.

Enjoyed reading this?
"Catholicism's Intellectual Prizefighter!"
- Karl Keating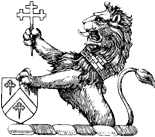 Strengthen the Catholic cause.
SUPPORT NOR TODAY
SUBSCRIBE
You May Also Enjoy
They're Coming for Our Children
American Christians take pride in the "religious freedom" we think we enjoy. But rights regarding even our own children can evaporate into the mist.
The Myth of Meritocracy
A meritocracy fits America's sense of itself as free from the class-based social structures that defined the European countries from which our predecessors fled.
When 'Faith-Sharing' Isn't
A Catholic high school teacher explains why a trendy (and mandated) exercise is really just an exercise in narcissistic self-indulgence.