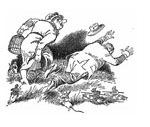 Causing a Believer to Stumble
GUEST COLUMN
Frank showed up at the seminary wearing a T-shirt, jeans, and sandals. The first time I saw this fellow seminarian of mine, I asked him why he wasn't dressed in the seminary's required black pants and white shirt. He told me that what he had on was all he owned.
Frank was 33, and had worked for most of his life in construction. He had owned a decent plot of land, on which he had lived in a trailer that also was his. Frank lived a normal bachelor's life, as he described it, until the day he had an experience that changed his life. The Gospel came alive for him. Sud­denly he understood the urgency of the call of Jesus in a way he never had before.
Then, unlike the rich young man in the New Testament, he answered the invitation of Jesus and sold everything and gave the money to his widowed mother and various brothers and sisters, who he felt needed the money more than he. Now he was enter­ing the seminary with only one set of clothes, and his deep desire to follow Christ.
From the start he was on a collision course. His strong belief in the Gospel, a belief he had acted on, threatened some who met him. Seminaries attract all kinds of men, and Frank couldn't believe the lack of belief he encountered in some of them. They would question him as to how he could give up everything for the Gospel — didn't he know that these stories weren't to be taken that seriously?

Enjoyed reading this?
"Catholicism's Intellectual Prizefighter!"
- Karl Keating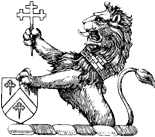 Strengthen the Catholic cause.
GET A 7 DAY FREE TRIAL
FREE TRIAL
You May Also Enjoy
Letter to the Editor: April 2017
Friendship Beyond Politics... Friendship Beyond the Comfort Zone... The Exorcist: The Rest of the Story... A Flag of Warning... The Charism, Clarified... The Pope's Public & Private Personas... A Transfer of Title?... and more
Briefly Reviewed: November 2019
The disbelief of this age can put you on the defensive with charges that Marian doctrines are unbiblical or, worse, idolatrous.
The News You May Have Missed
Queering the Rosary... International Blasphemy Day... Self-Sacrificng Prostitution... May the Lawsuit Be With You... Next Time, Just Forge Your Dad's Signature... Problems in the Workplace... Woman, 107, Seeks 23rd Husband... A Figment of St. Paul's Imagination...