May 2001
The Selfhood of the Human Person
By John F. Crosby
Publisher: The Catholic University of America Press
Pages: 313
Price: $19.95
This is a serious philosophical work on the nature of the human self. Both in Church and in some areas of society one can hear statements about man's "intrinsic human dignity" and the "uniqueness" and "inviolability" of each individual person. But what is being said here philosophically? What is the foundation for man's intrinsic human dignity, his uniqueness, his inviolability? These questions and many others find their answers only after one has explored the fundamental nature of the human person. It is precisely this task that Crosby takes up in this significant work. While standing in the philosophia perennis of Plato, Aristotle, St. Augustine, St. Thomas, and others, Crosby examines such topics as the nature of man's subjectivity, transcendence, and finitude, as well as the way in which man is both similar to and different from his Eternal Exemplar.
The Savior of Science
By Fr. Stanley Jaki
Publisher: Eerdmans
Pages: 255
Price: No price given.
Physicists and other empirical scientists need to reflect upon the philosophical and theological foundations of their scientific endeavors. In so doing, Fr. Jaki argues, they might well discover that they are wholly dependent upon the Christian view of the cosmos (the Triune God's intelligible creation) when they reach a verifiable scientific conclusion. Moreover, Jesus Christ can be the savior of science and of men's intellects. That is, those who cleave to Christ and to His revelation will have illumined intellects, the basis of genuine scientific insights. Those, however, who deny Christ and His doctrine will inescapably suffer, not only spiritually but intellectually. Practically speaking, the saving of the empirical sciences will come about only when scientists embrace a properly Catholic metaphysics illumined by supernatural revelation.

Enjoyed reading this?
"Catholicism's Intellectual Prizefighter!"
- Karl Keating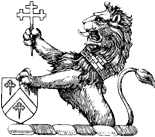 Strengthen the Catholic cause.
SUPPORT NOR TODAY
SUBSCRIBE
You May Also Enjoy
The German Question
On the question of how to accommodate second marriages in the Church, most of the key players in the debate, for now, happen to be German bishops and cardinals.
Father in Heaven & Fathers on Earth
The authority exercised by the priest is derived from the risen and divine Christ who invisibly gives him his mission through a visible sacrament.
The Revolution That Wasn't
There is a group in the Church that has noticed your smooth transition to the new missal — and is still peeved about the whole thing.