Why the Double Standard?
Readers of the NOR have no doubt followed the recent commencement dustup at the University of Notre Dame with some interest. President Barack Obama delivered the keynote commencement address last month at the nation's most resonantly Catholic university and then received an honorary law degree. Notre Dame's invitation to the nation's most pro-abortion president in history understandably kicked up a firestorm of protest from hundreds of thousands of Catholics across the U.S. Since taking office just two months prior to the commencement invitation, Obama had already lifted Bush administration restrictions on funding for abortions and embryonic stem-cell research, and allowed the spending of U.S. tax dollars to pay for abortions in other countries. Prior to his election, he told Planned Parenthood that the first thing he would do as president would be to sign the "Freedom of Choice Act," a piece of legislation that would eliminate every regulation on abortion at the state level and dismantle Catholic health care by forcing Catholic doctors to perform abortions. Further, Obama voted repeatedly against legislation that would guarantee health care for a child who survives a botched abortion. He has called an unwanted pregnancy a "punishment." We could go on, but you get the idea. The president's appalling pro-abortion record speaks for itself.
In 2004 the United States Conference of Catholic Bishops (USCCB) approved policy guidelines stating that pro-abortion politicians "should not be given awards, honors or platforms which would suggest support for their actions." Notre Dame openly flouted those guidelines when it chose to bestow an honorary degree upon the president. Was this a legitimate matter of concern for prolife Catholics? Did Notre Dame's action warrant a wave of protest? We think so!
Others beg to differ. In fact, what is perhaps more alarming than the Notre Dame scandal itself is the vehement reaction of editorialists, news commentators, and talking-head pundits to those concerned Catholics who raised their voices in protest. Prolife protestors were routinely mocked, demonized as "shock troops," and dismissed as "fringe right-wingers." Appearing on MSNBC's Hardball, outspoken political commentator Lawrence O'Donnell characterized the whole debate over Notre Dame and Obama as "a fake controversy run by religious fanatics." The heat generated by the protests has been called "manufactured outrage."
The National Catholic Reporter (NCR), the flagship publication for festering liberal American Catholicism, amazingly had the gall to lay the blame for the nationwide protests at the feet of one man — Patrick Reilly, president of the Cardinal Newman Society in northern Virginia. NCR publisher and editor-in-chief Joe Feuerherd, referring to Patrick as "Ayatollah Reilly," accused the Cardinal Newman Society of revving up its donor base by creating a "witch hunt."

Enjoyed reading this?
"Catholicism's Intellectual Prizefighter!"
- Karl Keating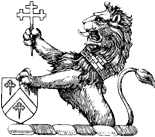 Strengthen the Catholic cause.
SUPPORT NOR TODAY
SUBSCRIBE
You May Also Enjoy
Sheer Effrontery
This dude has figured out how to solve the priestly sex crisis. His humble recommendation: ordain dudettes.
Briefly Reviewed
Target Africa: Ideological Neocolonialism in the Twenty-First Century
Briefly: April 2011
Reviews of The Heart of Newman... Valkyrie: The Story of the Plot to Kill Hitler, by Its Last Member...