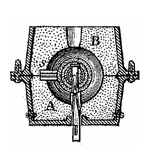 What If Pope Francis Were to Rescind Summorum Pontificum?
UPON THE DEATH OF BENEDICT XVI
Recent news out of the Vatican has some observers scratching their heads: What is Pope Francis up to now? He has given local bishops' conferences authority over vernacular translations of the Roman missal. Will we see a revision of the Third Typical Edition, released in 2011, in the U.S.? The last time the U.S. bishops' conference let the International Committee on English in the Liturgy (ICEBptranslate Mass texts, the product created a multinational firestorm. I was involved with the association Credo in the critique. We found numerous doctrinal flaws and gave orthodox bishops the ammunition needed to cause the Vatican to stop the promulgation of that version. More recently, Francis floated the idea of revising a line in the Our Father: "Lead us not into temptation." Change is clearly afoot. It prompts one to ask: What's next?
A few fellow clergymen and I were having an informal breakfast shortly after the tenth anniversary of the promulgation of Summorum Pontificum, Pope Benedict XVI's 2007 motu proprio broadening the use of the Roman missal of 1962 so that any priest could offer Mass in what Benedict called the "extraordinary form." One priest asked me if the rumors were true that Pope Francis intends to rescind the document as soon as Benedict dies. If one believes Internet postings, such rumors go back at least to July 2016, without having much basis in verifiable Vatican news sources.
More recently, actual Vatican sources have been quoted as saying that Pope Francis's critical comments about the Latin Mass, and the personnel changes he has imposed on Vatican dicasteries, point to a possible elimination of the "Tridentine option," or to a radical restriction of the right to celebrate according to the 1962 missal. What is the likelihood of such an elimination or restriction? What should we do if it were to come about?
+++
In addition to the Mass, Summorum Pontificum permits the celebration of certain other sacraments, including matrimony, penance, and confirmation, using the older Latin sacramentaries. Moreover, Benedict's motu proprio authorizes groups of the faithful to petition their parish priest to celebrate Mass in the usus antiquitor, and it urges priests to "willingly accede to their requests."

Enjoyed reading this?
"Catholicism's Intellectual Prizefighter!"
- Karl Keating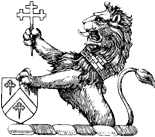 Strengthen the Catholic cause.
SUPPORT NOR TODAY
SUBSCRIBE
You May Also Enjoy
Islam Is Like Fruit Salad?
Pope Francis sows confusion when he makes unconsidered or uninformed remarks during his in-flight press conferences, which are supposedly held in order that he might appear honest and transparent.
Are Revelation & Modernity Compatible?
The effort of the Church to come to terms with the modern world too often assumes that contemporary culture is neutral when, in fact, it is closed to the transcendent.