Twilight of the Idols
This August eight people were arrested in connection with the toppling of a statue of a Confederate soldier in Durham, North Carolina. The statue-toppling took place during a protest in response to the racially charged violence at a "Unite the Right" rally in Charlottesville, Virginia, a few days earlier. At Charlottesville, various white nationalists, including members of Ku Klux Klan factions, the Traditionalist Workers Party, and the National Socialist Movement (née the American Nazi Party), had gathered to protest the city's plans to remove a statue of Confederate General Robert E. Lee from a public park. Their encounters with counter-protestors turned violent, resulting in numerous injuries and one death.
Virginia Gov. Terry McAuliffe was quick to condemn the white nationalists, telling them, "There is no place for you here. There is no place for you in America."
Daniel Cardinal DiNardo, president of the U.S. Conference of Catholic Bishops, also issued a condemnation: "We stand against the evil of racism, white supremacy and neo-nazism…. Let us offer a special prayer of gratitude for the brave souls who sought to protect us from the violent ideology displayed" at Charlottesville.
Odd — isn't it? — that at the close of the two-term presidency of Barack Obama, the first man of African extraction to hold our nation's highest office, we should find ourselves more racially divided than before. The Obama presidency, it was said, was to herald the dawn of a post-racial era. Obama personified the racial harmony it was hoped our nation would achieve. Often referred to as our "first black president," he was actually our first half-black president: His mother was white and his father black. Who better to heal racial discord than a leader who is himself multiracial?

Enjoyed reading this?
"Catholicism's Intellectual Prizefighter!"
- Karl Keating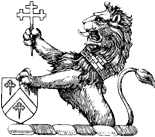 Strengthen the Catholic cause.
GET A 7 DAY FREE TRIAL
FREE TRIAL
You May Also Enjoy
American Religion: Patriotic or Critical?
America is a formidable land in which to be in the world but not of it; its at­tractions are many and its lures seductive. The imperative for Christians lies in resistance.
Catholic Moment 2012
The path of explaining -- let alone implementing -- Catholic wisdom as applied to societal matters is a long and complicated one. It helps to have authentic lay Catholics in high offices.