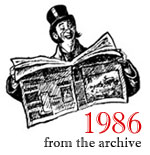 Thomas Hardy, the Populist
HARVARD DIARY
In 1895, when Thomas Hardy's Jude the Ob­scure was published, Victorian England was hardly ready to accept that novel's story of a love affair between cousins: Jude, married and estranged from his wife; Sue, married and estranged from her hus­band. Moreover, Sue is a woman whose mind is restless and inquiring; her frustrations with an age's conventions and ideals are obvious. To make mat­ters worse, the unmarried couple has three children — one, Little Father Time, Jude's by his earlier marriage. Toward the end of the novel Hardy has that boy kill his two half-siblings; he leaves behind a note that says, "Done because we are too menny."
The reception to the novel was stormy. Church officials were especially shocked — and one Anglican bishop ordered the novel publicly burned. Hardy fought back; he insisted that he was not try­ing to undermine the institution of marriage, but rather indicate (as had novelists before him) the hold sexuality can claim on us, no matter a soci­ety's demands. (Freud was then a young Viennese physician who had yet to write his first book.) However independent a thinker and writer Hardy was, he never wrote another novel — though, of course, over the years Jude the Obscure did be­come for readers of the 20th century a powerfully suggestive statement, a means by which they could look critically at recent social and religious his­tory.
These days, of course, few readers would blink at the sexuality of Hardy's last novel. By our standards, alas, the story is quaint, and is narrated with a delicate primness. The instance of a child killing other children still surprises and upsets read­ers, I am sure — but we who live almost a century after the appearance of Jude the Obscure will be touched simply by a story of yearning love and un­requited love, love impaired or thwarted by the conscience of lovers, never mind the customs of the world around them.
In certain respects, however, this novel con­tinues to challenge its readers, who are surely among the more comfortable and better educated of this earth's population. Jude Fawley is a stone­mason of humble origin who has a strong desire to educate himself. He dreams of mastering Latin and Greek — of becoming a thoroughly civilized, eru­dite man of letters. He studies at every possible turn, and aims to emulate a local teacher, Mr. Phillotson. His eager, conscientious mind is not unlike that of the melancholy heroes D.H. Lawrence would later offer us — the decent English working-class youth who dares hope (and work) for a much better life, and who soon enough discovers the costs of such ambition.

Enjoyed reading this?
"Catholicism's Intellectual Prizefighter!"
- Karl Keating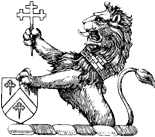 Strengthen the Catholic cause.
SUPPORT NOR TODAY
SUBSCRIBE
You May Also Enjoy
The Tribunal of Great Writers
A classic attains permanent reputability not because it proves useful to one regnant ideology or another, but because it presents us with a unifying vision of nature and man's place in it.
Struggling With Today's Evils
Elderly folks I once knew were proud of their indifference to the urban American world and its culture, its values and habits, of which they occasionally heard from their children.
A Japanese Graham Greene
Endo seeks to foster and exemplify such religious concepts as sin, redemption, and resurrection in his characterization and plot.