This Man Has No Shame
After less than a year-and-a-half, Archbishop Rembert Weakland is pontificating again. Yes, really!
As we all know, it was revealed in May 2002 that Weakland had a homosexual affair with Paul Marcoux, a Marquette theology student and possible seminarian, and Weakland paid Marcoux $450,000 from Milwaukee Archdiocesan funds to cover it up.
The Milwaukee Journal Sentinel reported (June 2, 2002) that Peter Isely, who was molested by a priest in the Milwaukee Archdiocese, said that "dozens of people who had been molested by priests in Weakland's diocese had not gotten as much as a penny."
Weakland was known for playing hardball with those who accused his priests of sexual violations. We won't get into all that, save to mention this from the Milwaukee Journal Sentinel (May 26, 2002): "In 1988, Weakland drew a rebuke from one of Wisconsin's highest courts for his defensive response in 1984 to three teachers who blew the whistle to Weakland about sexual abuses by Milwaukee priest, Father Dennis Pecore, then of Mother of Good Counsel Church, court records show. Weakland wrote to the teachers — who had reported their allegations in a letter to Weakland — that 'any libelous material found in your letter will be scrutinized carefully by our lawyers.' [The three teachers were fired.] The Wisconsin Court of Appeals later chastised Weakland's response to the teachers as 'abrupt' and 'insensitive.'" Moreover, the Journal Sentinel continues: "In a 1994 interview with a Milwaukee Journal reporter, Weakland discussed his belief that true pedophilia among priests was rare. Instead, most of the priests who had trouble were attracted to teenage boys, he said — relationships he referred to as 'affairs.' 'What happens so often in those cases is that they go on for a few years and then the boy gets a little older and the perpetrator loses interest,' Weakland told a reporter. 'Then is when the squealing comes in….'" Squealing! That says enough about Weakland's attitude.
As for that $450,000 hush money paid out, some have called it thievery. Was it? In his handwritten letter of August 25, 1980, to Marcoux, he said all he could give Marcoux was what he personally possessed, namely, $14,000. Weakland wrote to Marcoux: "I know you are pushing me for church money…. I consider all that church money as a sacred trust; it represents the offerings of the faithful and I must be accountable to them for how it is all spent." So how do we go from $14,000 to $450,000 without dipping into the "sacred trust" of Church money? Well, we don't.

Enjoyed reading this?
"Catholicism's Intellectual Prizefighter!"
- Karl Keating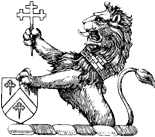 Strengthen the Catholic cause.
SUPPORT NOR TODAY
SUBSCRIBE
You May Also Enjoy
Wuerl, the Flesh & the Devil
The whole Wuerl saga goes to show — yet again — that many of the leaders of the Church aren't so much interested in professing the truth as they are in protecting their prestige.
Letter to a Friend on Church Scandal
The Church still teaches everything taught by the first generation of Christians; it still conforms to the specifications laid down by Jesus for His Church.
Uncle Ted McCarrick: Queen Pin of the Lavender Mafia
Many, many priests and bishops knew Theodore McCarrick was a serial molester and yet, somehow, McCarrick got the ultimate appointment to the Archdiocese of Washington D.C., and was elevated to the rank of cardinal.