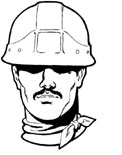 The Truth About the Homosexual Rights Movement
THE BOOKS WERE A FRONT FOR THE PORN
Ed. Note: This article contains an honest description of the homosexual "lifestyle." If you don't want to read such accounts, DO NOT READ THIS ARTICLE. If you do read it, don't send us a letter of complaint. You've been forewarned.
There was a "gay" bookstore called Lobo's in Austin, Texas, when I was living there as a grad student. The layout was interesting. Looking inside from the street all you saw were books. It looked like any other bookstore. There was a section devoted to classic "gay" fiction by writers such as Oscar Wilde, Gertrude Stein, and W.H. Auden. There were biographies of prominent "gay" icons, some of whom, like Walt Whitman, would probably have accepted the homosexual label, but many of whom, like Whitman's idol, President Lincoln, had been commandeered for the cause on the basis of evidence no stronger than a bad marriage or an intense same-sex friendship. There were impassioned modern "gay" memoirs, and historical accounts of the origins and development of the "gay rights" movement. It all looked so innocuous and disarmingly bourgeois. But if you went inside to browse, before long you noticed another section, behind the books, a section not visible from the street. The pornography section. Hundreds and hundreds of pornographic videos, all involving men, but otherwise catering to every conceivable sexual taste or fantasy. And you would notice something else too. There were no customers in the front. All the customers were in the back, rooting through the videos. As far as I know, I am the only person who ever actually purchased a book at Lobo's. The books were, in every sense of the word, a front for the porn.
So why waste thousands of dollars on books that no one was going to buy? It was clear from the large "on sale" section that only a pitifully small number of books were ever purchased at their original price. The owners of Lobo's were apparently wasting a lot of money on gay novels and works of gay history, when all the real money was in pornography. But the money spent on books wasn't wasted. It was used to purchase a commodity that is more precious than gold to the gay rights establishment. Respectability. Respectability and the appearance of normalcy. Without that investment, we would not now be engaged in a serious debate about the legalization of same-sex "marriage." By the time I lived in Austin, I had been thinking of myself as a gay man for almost 20 years. Based on the experience acquired during those years, I recognized in Lobo's a metaphor for the strategy used to sell gay rights to the American people, and for the sordid reality that strategy concealed.

Enjoyed reading this?
"Catholicism's Intellectual Prizefighter!"
- Karl Keating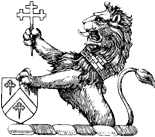 Strengthen the Catholic cause.
SUPPORT NOR TODAY
SUBSCRIBE
You May Also Enjoy
The Wanting Seed. By Anthony Burgess.
The book seemed absurd when it appeared in 1962. Sixty years later, lipstick-wearing men, sex changes, and overzealous population controllers are common.