The Missions in Darkest America
Recently in California a priest from Uganda was preaching in a parish at all the weekend Masses. He had been sent by his bishop and by the Society for the Propagation of the Faith to raise funds to be used in his diocese in east Africa. After beginning with "Jambo, rafiki" ("Hello, friends" in Swahili), he said (in condensed form):
"Today we heard the parable of the sower and the seed. I am here to show you the truth of this Gospel. I am here to show you the hundredfold brought forth by the seeds that you have sown. I am here to say thank you. Thank you for sowing the seeds of the Faith in Africa. For I am a Pagan Baby. And you are my adoptive parents in faith — my godparents. You and your parents and your grandparents before you sent your dollars and your prayers — and even your sons and daughters as missionaries — to Africa. You scattered the seeds of faith; you planted the seeds of the Word of God. And look at the fruit they have yielded. Uganda is about the size of Oregon, with 18 million people. Eighty-seven percent are Christian, and 50 percent are Catholic. We have 900 priests, and all of them look like me, sporting this special suntan. (We don't go to the beach to get browned by the sun. No, just walk along the equator long enough and you'll get this permanent equatorial tan.) We have four archbishops, and a cardinal. We have religious sisters and brothers and deacons. We spread God's Good News not only by word but also by works, with schools, hospitals, clinics, orphanages, and homes for the disabled. My country has problems, terrible problems, many of them left behind by the Amin regime. There is much poverty. There is ignorance, corruption, and disease. Twenty percent of the people of Uganda are infected with the silent killer, AIDS. And we have two million orphaned children. There is much to be done. And with your help we will do it. No dollar, no prayer, no person's contribution goes to waste. And for all you have done and will do, I say thank you. And remember that the seeds you sow in Uganda will give fruit not just for Uganda. They also produce more seed, seed that we will sow in our turn. It may be that the day will come when missionaries from my country will come here to help you as you have helped us — to sow here some of the seed that you have helped us produce."
It is a striking picture. As Paul Marshall notes (in Mission & Ministry quarterly, Vol. XI, No. 2), "Most of us still assume that the center of world Christianity is in Europe and the United States. But…65% of nominal Christians live outside the West. The percentage for active Christians is probably 80%. On any given Sunday more people go to church in China than in all of western Europe. This is probably also true of Indonesia, the world's largest Muslim country. It is perhaps true of India, Nigeria, and Brazil. Even defining a Christian only as one who wants to get baptized, married, or buried in the Church…the continent with the fewest Christians is North America."

Enjoyed reading this?
"Catholicism's Intellectual Prizefighter!"
- Karl Keating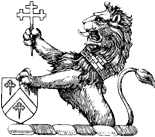 Strengthen the Catholic cause.
SUPPORT NOR TODAY
SUBSCRIBE
You May Also Enjoy
It Doesn't Have to Be Ugly
The Church was once the mistress of the arts, guiding and enriching Western civilization with so many masterpieces that to ignore her formative presence is folly.
Briefly Reviewed: November 2021
Clerical Sexual Misconduct: An Interdisciplinary Analysis... A Time to Die: Monks on the Threshold of Eternal Life... Under Siege: No Finer Time to Be a Faithful Catholic
The Last Secret of Fatima
For anyone who still harbors doubts about the authenticity of the third Fatima secret as revealed by the Vatican, Tarcisio Cardinal Bertone's book is a must read.