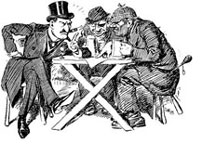 The Malines Conversations & What Was Malign There
A CHAPTER IN THE ILLUSION OF REUNITING CANTERBURY WITH ROME
Between 1921 and 1925 five meetings, destined to make ecumenical history as the Malines Conversations, took place in the archepiscopal palace of Belgium's primate, Cardinal Mercier. The Cardinal was renowned on several counts. He firmly stood up to the German military powers occupying Belgium during World War I. By then he had turned the Institut Philosophique of the University of Louvain into a citadel of Thomistic studies. In the postwar years Cardinal Mercier led charitable projects on a wide scale to provide relief in the postwar misery. When he died in early 1926, his nation honored him with a State funeral.
Great prestige accrued therefore to any set of conversations held under the auspices of such an illustrious figure. Especially conversations that had the possible reunion of the Church of England with Rome for their subject. From the moment sometime in 1923 when word about this leaked to the public, studied vagueness, sanguine expectations, and some accusations began to dominate.
Telling evidence of the ongoing cultivation of vagueness is the article, "Malines Conversations," that appeared forty years later in the New Catholic Encyclopedia. The article, from the pen of S. (SamuebpJ. Miller (who died three years ago), emphasized psycho-logical and societal categories, rather than specific doctrinal points. According to the article, "the proceedings were clouded by the hesitancy of Dr. Randall Davidson, Archbishop of Canterbury, and the hostile attitude of the English [Roman Catholic] hierarchy." It also said that "the ecumeni-cal interests of Cardinal van Roey's were less intense than Mercier's" and that "Rome's attitude had cooled partly as a result of the negative attitude of Cardinals Bourne and Gasquet."
Hesitancy and hostility denote attitudes that belong to two different categories. Their juxtaposition in this case could only suggest that the blame for the failure of the Malines Conversations lay mainly with the Catholic side. The suggestion was not without some malign touch to it, couched in the avoidance of specifics. Specifics were further absent as the article claimed that Rome put restrictions on Catholic participation in such conversa-tions, but that those restric-tions were lifted "with the progress of the ecumeni-cal movement, particularly since the pontificate of John XXIII."

Enjoyed reading this?
"Catholicism's Intellectual Prizefighter!"
- Karl Keating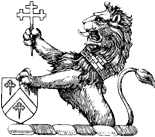 Strengthen the Catholic cause.
GET A 7 DAY FREE TRIAL
FREE TRIAL
You May Also Enjoy
Lifeboats on the Tiber
Anglican prelates are already dropping hints that they are seriously considering taking up Pope Benedict's offer to help them across the Tiber.