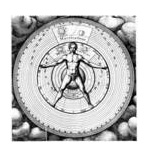 The Energy of the Universe Flows Around the Bishops' Blockage
REIKI BY ANY OTHER NAME?
Do you remember the "Masters of the Universe"? Even if you weren't introduced to them by Thomas Wolfe's novel The Bonfire of the Vanities, surely you read about them in your newspaper. They were the thirty-year-old guys who were pulling in multimillion-dollar bonuses for arbitraging Russian rubles against Thai baht, for stuffing GMAC bonds into pension-fund portfolios, and for packaging subprime mortgages into those triple-A-rated collateralized mortgage obligations (then called "CMOs" and now known as "toxic waste").
Well, forget them — if you can. With the economic collapse, they have passed from the scene. Allow us, instead, to introduce you to the "Mistresses of the Universe." Who are they? They are the women who purport to channel the energy of the universe, bringing it down to the level of your body, as an alternative form of healing. The most widespread technique they practice is known as "Reiki therapy," and, according to an article in the National Catholic Reporter, "Many women in Catholic religious orders have become Reiki masters or practitioners and regularly teach or practice Reiki therapy at their orders' retreat facilities or spiritual centers around the country" (Apr. 16, 2009).
What, exactly, does Reiki (pronounced ray'-key) claim to do? Name your ailment, and Reiki supposedly can help to heal it. According to William L. Rand, a "Reiki master" who has written a popular instruction manual, it has "aided in healing virtually every known illness and injury," including multiple sclerosis, heart disease, cancer, influenza, and impotence. Even treatments lasting as little as a few minutes have allegedly set and mended broken bones.
Contrary to the claims of medical science, Reiki practitioners say that our health problems stem from negative psychic energy in the body or its "aura" (the multi-layered energy patterns that surround every living thing). What a Reiki treatment does is to surge energy through the aura and the body to break apart the negative energy blocks and charge the body with positive energy, thereby healing it.

Enjoyed reading this?
"Catholicism's Intellectual Prizefighter!"
- Karl Keating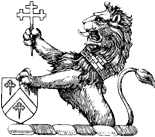 Strengthen the Catholic cause.
SUPPORT NOR TODAY
SUBSCRIBE
You May Also Enjoy
Tibetan Flags Over Berkeley
The 'price' of religious faith, conversion, and change of life is far too much to ask according to most moderns, who prefer the spiritual quick-fix.