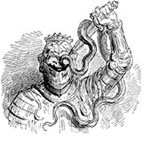 The Antichrist in Political Philosophy
ON THE CATASTROPHIC INNER-WORLDLY END
"The end comes, so to speak, unannounced: the downfall takes place just as the power of the Anti­christ has reached its peak. In Solovyev's legend, the Antichrist has spoken just previously, before the World Council of Christians of all denominations, which has gone over to him, of the dawning, 'great new epoch of Christian history.'" — Josef Pieper
"Who is the liar? He who denies that Jesus is the Christ. He is the Antichrist, denying the Father and the Son." — 1 John 2:22
"According to the unanimous information of tradition, the outward 'success' of this regime [of the Antichrist] will be immense; its success will be a great apostasy. The fact of this mighty outward success distinguishes the Antichrist from Him to whom his name points per negationem." — Josef Pieper
Political philosophy is concerned with, as much as the subject matter allows, understanding the temporal lives of mortal men, in both their individual and corporate destiny. It seeks what intelligibility it can derive from the things, the words and deeds, of time. The city of man is the locus in which particular human lives are carried out. The city is an order designed to last longer than the lives of each of its citizens. It makes possible the manifestation and memory of the noble and heinous deeds that take place within its limits. The variety and order of virtue and vice that take place within a city indicate its rule, its character, and its classification.
By examining the rise and fall of empires and cities over time, political philosophy comes up against its limits. Thus, it becomes aware of the concepts of eternity, transcendence, and time beyond time. By understanding that these latter are not its domain, political philosophy acknowledges that it, while remaining important, is not itself a metaphysics or a theology. Political philosophy wonders about the relations existing among the events of time, the end of time within history, and eternity. Politics is not the highest science, Aristotle said, because man is not the highest being. However, at the risk of finding itself unphilosophical, of being closed to considering the whole, political philosophy cannot ignore these relationships. Plato himself, at the very beginning, was concerned with the question of whether the world was created in vain, whether injustice was in fact its final explanation. He saw that he could not solve this question without suggesting that the soul of each man was immortal. The understanding of the city required some understanding or awareness of what is beyond its temporal limits.
+++
Political philosophy must be fully aware that it is individual men who live and die in passing time. Man's "four score years" mean that every city at every moment is losing and gaining new members through death and birth. Its citizens are always in motion, in time. Men are the "mortals," those beings who not only die but know they will die. Cosmology now understands that the universe itself had a beginning, a beginning in time, in its flowing, in which each person lives. Strictly speaking, "history," as distinct from chronological time, can only be something pertaining to rational beings. Stones, plants, and animals, properly understood, do not have a "history." There is no "story" about them. They exist; they are not nothing; they have being. Their being enables our being to be.
Human persons can be understood in this same non-historical way when we look at everything about them except what they know and do. When we confront these latter phenomena, we find that each person has a unique "story" that applies only to him, and no one else. It is true that all human stories have certain things in common. Individual persons are born of specific parents in a specific time and place. They marry, beget, work, wonder, and die. But the circular theory of history we find in the work of the ancient Greek historian Thucydides does not explain individual lives in such a way that they need not be lived. Good men like the Athenian politician Nicias will die unfairly, but not around Syracuse at the defeat of the Athenians. Each life has its own drama that cannot be deduced from a general principle.

Enjoyed reading this?
"Catholicism's Intellectual Prizefighter!"
- Karl Keating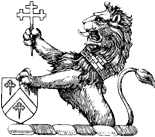 Strengthen the Catholic cause.
SUPPORT NOR TODAY
SUBSCRIBE
You May Also Enjoy
Apocalypse Now (and Then)
Kirsch's absorbing personality profile of the scrupulous, dogmatic, and uncompromising John portrays him as a man in great distress in a pagan culture.
Fido in Heaven?
Readers of this column will perhaps recall that exactly a year ago I followed the…