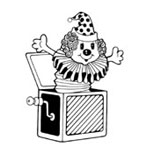 Surprise! A Hollywood Film that Treats Fatherhood with Respect
GUEST COLUMN
For the twenty-first-century Catholic, every trip to the movie theater is an act of compromise. Hagiography and morality plays have fallen out of public favor since the days of Song of Bernadette; there are few, if any, films today for which we can feel that old Hays Code-era assurance that our sense of decency won't be chewed up and spit out by the time the credits roll. We have been trained to meet Hollywood halfway, to sit tight in our seats and bear the "bad bits" — violence, foul language, nudity, sex-crazed adolescents, sex-crazed adults, sex-crazed anything — for the sake of our social lives and our unquenchable desire for bread (or popcorn) and circuses. Even family films and otherwise wholesome rom-coms often require a moral detachment. How many times have we winced as Tom Hanks and Meg Ryan schlep through the obligatory break-up-with-the-live-in-partner scene to clear the way for a blissful fade-out?
So even more remarkable are those rare instances when, stripped of religion or a moral code, movie characters act righteously anyway. These are Cinemaland's last proofs of natural law, these few, valiant holdouts against total depravity. And, like proud zoologists, we Catholic moviegoers get a jolt of satisfaction when such rare and clever characters find their way onto the screen.
The Descendants, which garnered an Academy Award nomination for best picture of the year, is a film populated by such characters.
Directed by Alexander Payne of Sideways fame, and set in Hawaii, The Descendants stars George Clooney as wealthy lawyer Matt King — Payne and Clooney were both nominated for Oscars for their work on this film — and Shailene Woodley and newcomer Amara Miller as his two nightmarish daughters, seventeen-year-old Alexandra and ten-year-old Scottie. (Why do so many movie children have bizarre nicknames? Was Scottie a son in the script's first draft? A terrier?)

Enjoyed reading this?
"Catholicism's Intellectual Prizefighter!"
- Karl Keating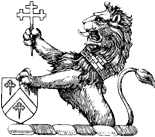 Strengthen the Catholic cause.
SUPPORT NOR TODAY
SUBSCRIBE
You May Also Enjoy
Just Awful
Contemporary film is quite advanced; the tools are available for making significant films. What is obviously lacking is insight.
The Panoramic & the Personal
With Forster's A Passage to India Lean reached for something a bit deeper: to film the specifically spiritual against the background of the clash between English and Indian cultures.
Trivialized Sex, Cheap Film
Hollywood's standard view of sexuality frequently works against a film's best intentions. Is all the bed-hopping supposed to have any real significance?