Song of the Boo-Birds
It came out of the blue, they say. A total surprise. You could almost hear the gasps nationwide when Cardinal Franc Rodé, prefect of the Congregation for Institutes of Consecrated Life and Societies of Apostolic Life, announced that the Holy See would undertake an apostolic visitation of women's religious orders in the U.S. In a decree dated December 22, 2008, Cardinal Rodé, whose congregation is charged with "intervening in all that is reserved to the Holy See regarding consecrated life," stated that the visitation would "look into the quality of life" at the general houses, provincial houses, and centers of initial formation of women religious in the U.S. (Cloistered, contemplative orders are not part of the visitation.)
Cardinal Rodé, by the faculties granted him by Pope Benedict XVI on November 17, 2008, appointed the Rev. Mother Mary Clare Millea as the primary "apostolic visitator." Mother Millea, a Connecticut native, is the superior general of the Apostles of the Sacred Heart of Jesus, a Rome-based congregation with 135 sisters in the U.S. Mother Millea holds a doctorate in canon law and has earned advanced degrees in special education and psychology. "I see the present study of our congregations in the United States as a means to help us reflect on, evaluate and improve our authentic response to the founding charisms of our institutes and to the Church's expectations," she told Our Sunday Visitor (Feb. 15). The upcoming visitation, believed to be the first of its kind in the U.S., has already begun, and will take an estimated two years to complete. (Previous studies of U.S. religious orders in 1983 and 1986 overseen by San Francisco Archbishop John Quinn were technically not apostolic visitations.) Mother Millea has said that she is "truly humbled, and a bit overwhelmed" at the thought of gathering facts, statistics, and information about formation and the apostolic habits of the nearly 400 institutes in the U.S. She has described her assignment as "daunting in scope." Mother Millea will ultimately be responsible for transmitting her findings in a detailed report to Cardinal Rodé.
Women's religious orders have struggled through a tough transitional period in the decades since Vatican II, experiencing a rise in median age, the "gentrification of their ranks" (according to Catholic News Agency, Jan. 30), and a precipitous drop in membership. The number of U.S. women religious has fallen from a high of 180,000 in 1965 to 59,000 today — a decline of nearly 68 percent. Last fall, at a Boston symposium on religious life, Cardinal Rodé noted that, despite the "past greatness" and "rich contributions" of consecrated religious to U.S. culture, "all is not well with religious life in America." (To get a sense of what has gone wrong, see Ginger Hutton's June 2008 NOR article "On Retreat With Sister Rupp," and Anne Barbeau Gardiner's reviews of Green Sisters, Feb. 2008, and Awe-Filled Wonder, Mar. 2009.)
Nevertheless, some women religious have expressed their dismay that the Holy See would actually have the temerity to interfere in their business. The National Coalition of American Nuns (NCAN) issued a statement saying it is "suspicious of the true intent behind this Visitation," and suggested that Cardinal Rodé might be suffering from "a difficulty understanding contemporary women religious." NCAN even questions the wisdom of the selection of Mother Millea, who "resides in Rome and oversees a small congregation of approximately 1,000 sisters, with relatively few in the U.S." The problem with Mother Millea is that the visitation is supposed to focus on the "major" communities; hers "does not match this profile." Better, the Vatican should have consulted the Leadership Conference of Women Religious (LCWR) when selecting the visitator. The choice of Mother Millea, says NCAN, is "culturally insensitive." A Rome-based American nun reporting on American nuns for Rome? Horrors!

Enjoyed reading this?
"Catholicism's Intellectual Prizefighter!"
- Karl Keating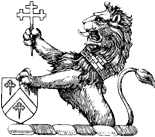 Strengthen the Catholic cause.
SUPPORT NOR TODAY
SUBSCRIBE
You May Also Enjoy
It's Always the Man's Fault
How can men, who are forced to compete against women, still serve as family breadwinners in these conditions? Do American women want this?
The Last Judgment of Betty Fryingpan
The founder of a major pro-abortion group, one who spent a lifetime spitting on Catholic principles, at life's end approaches the Celestial Bench...