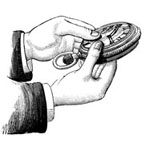 Paul VI's Other Neglected Document
DOGMAS ARE NOT ABSTRACTIONS
The summer of 1968 is justly famous for two documents issued by Bl. Pope Paul VI. One, of course, is his encyclical Humanae Vitae, issued on July 25, which reiterated the Church's unchangeable teaching that the use of contraceptives is contrary to the natural law. But less than a month before that, on June 30, to mark the closing of the Year of Faith, Pope Paul issued a motu proprio arguably of greater importance than Humanae Vitae. Titled Solemni Hac Liturgia, it was a solemn profession of faith, often called the "Credo of the People of God," which he "proclaimed before the Basilica of St. Peter." The importance of Humanae Vitae should be clear to any knowledgeable Catholic, but the importance of the Credo might not be. Yet in the measure that the doctrines of the faith are prior to the precepts of Christian morals, and that it is the former that guarantee our correct understanding of the latter, the truths contained in Paul VI's solemn profession of faith are what give rise to the moral authority he exercised in his condemnation of contraception in Humanae Vitae.
Christians in the U.S., both Catholics and Protestants, have often had a moralistic cast of mind — that is, they have been more interested in moral questions than dogmatic ones. As a result, both liberal and conservative Catholics, once the restraints of ecclesiastical authority were removed in the general collapse of discipline following the Second Vatican Council, have been quite willing to cooperate pretty much uncritically with Protestants — but only with the type of Protestants who share the same moral and political stance. Thus, conservative Catholics and evangelical Protestants produced the joint statement "Evangelicals and Catholics Together," whose signers "resolved to explore patterns of working and witnessing together in order to advance the one mission of Christ," just as liberal Catholics generally share similar moral and political positions with liberal or mainline Protestants. This is not to deny that such cooperation can at times be legitimate and necessary. But it is nevertheless clear that because of such cooperation we tend to downplay our doctrinal differences in pursuit of some shared moral or political goal.
Paul VI's "Credo of the People of God" is primarily a restatement of the Nicene Creed, to which the Pope appends comments "which the spiritual conditions of our age demand." These comments are what make the profession of faith so valuable, for they address, in a surprisingly direct manner, many of the doctrinal points that were called into question in 1968, some of which are still widely denied, or at least ignored, by Catholics today. The Credo is not long, consisting of seven introductory sections followed by the profession of faith itself and the Pope's comments. Rather than summarize all of it, let us focus on Paul's comments on certain crucial matters.
In the opening section of the Credo, Paul states that he had dedicated the Year of Faith that was just concluding to the commemoration of SS Peter and Paul, "that we might testify Our steadfast will of guarding incorruptly the deposit of faith which they transmitted to us." Although this might seem like nothing more than standard ecclesiastical language, the statement that the Church's faith is in fact something transmitted to us from the Apostles, and that we have a duty to preserve it without corruption, is of immense importance. The contents of the faith have been handed down to us from our Lord and His Apostles, explained and systematized by the Church Fathers and later theologians, especially St. Thomas Aquinas, and made more definite by subsequent teachings of the Magisterium. They are definitely not "up for grabs" by each new generation. Development of doctrine is a legitimate theological fact, to be sure, but genuine development cannot mean that what was formerly true now becomes false, or vice versa. It simply means that our understanding of a doctrine is deepened, though the doctrine still retains its original meaning.

Enjoyed reading this?
"Catholicism's Intellectual Prizefighter!"
- Karl Keating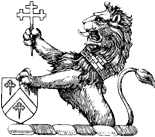 Strengthen the Catholic cause.
SUPPORT NOR TODAY
SUBSCRIBE
You May Also Enjoy
The Radiant Joys of Marital Discipline
Husband and wife must pour themselves out for each other in prayer, service, and loving sacrifice. They are called to become "helpmates" in the pursuit of holiness.