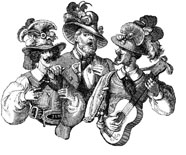 Our Church of Convenience
HAVE IT THE WAY YOU LIKE IT
As a philosopher and ethicist, I have only once before written anything of direct interest to Christian thinking. Moreover, never once have I written anything Catholic in tone. I suppose I figured the Church could take care of herself over the past thirty years. But I've heard less and less theology and morality from the pulpits and more and more psychology and secular sociology.
Incense and organs seem to have faded away from churches, and in their place are guitars, drums, cymbals, trumpets, and even electric guitars. Seldom are people quiet during Mass. Chatter about dress, politics, or upcoming festivals and barbecues are common. And, when walking to and from Communion, I see people greet each other and chat about weekend festivities. Once, at a charismatic Catholic church I rarely attend, I watched as children ran up and down the aisles playing during Mass, one falling into a very large baptismal font. Fortunately, people were able to react quickly to this mishap since few were paying attention to the altar (more fashionably referred to as the "table").
Long ago, I taught Sunday school classes. Now I find from talking to many Sunday school teachers that they ignore the Catechism of the Catholic Church and teach almost exclusively about capital punishment, abortion, the environment, and sex education. Moreover, the content of the curriculum is indistinguishable from that of the public schools (except for abortion). So, what is the point of sending children to Sunday school?
Evidently, the only thing children, especially teens, get in Sunday school or its equivalent is the same as they get from television or the public school classroom — save for the condemnation of abortion. Opposition to abortion is seemingly all that sets CCD instruction apart from the rest of "pop" society.
Church has become a place of convenience. Parishioners greet people at the beginning of Mass and again at the handshake of peace. Catholics have become very good at the fashionable "air kiss" and the robust handshake. Parishioners are often treated throughout Mass to warmed-over folk and pop music. Once during the collection of gifts at a Catholic church in Chicago, I watched as the celebrant and deacons sat on the side of the altar talking, smiling, and bobbing their heads to the beat of the music. On occasion I have found Catholic churches in both San Francisco and Houston that dismiss this "muzak" and boogie down to a heavy metal rock 'n' roll. The performers lap up the approval showered upon them, which sometimes comes in the form of spontaneous clapping from the congregation and sometimes in the form of accolades from the celebrant. In the midst of such jubilation, parishioners endure a brief politicized homily and then go home feeling — feeling what?

Enjoyed reading this?
"Catholicism's Intellectual Prizefighter!"
- Karl Keating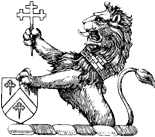 Strengthen the Catholic cause.
SUPPORT NOR TODAY
SUBSCRIBE
You May Also Enjoy
Back to the Sixties?
England is currently in the throes of nostalgia: A 1960s revival is in progress. The…
Briefly: May 2004
Reviews of You Are Peter: An Orthodox Theologian's Reflection on the Exercise of Papal Primacy by Olivier Clément... Roman Catholics and Shi'i Muslims: Prayer, Passion, and Politics by James A. Bill and John Alden Williams... Vexilla Regis: Devotions and Intercessions for All Affected by War by Robert Hugh Benson