May 2004
Oakland Is San Antonio
Charles James wrote an article ("Protecting Our Children From Catholic Schools," Dec.) about his experiences with the Catholic schools in the Diocese of Oakland. W. Patrick Cunningham, Principal of Central Catholic High School in San Antonio, in his letter ("Oakland Is Not San Antonio," Feb.) responding to James's article, would have NOR readers believe that Catholic schools in San Antonio are far different from those in Oakland. If only it were true! Unfortunately, San Antonio is Oakland is Chicago is Los Angeles is Washington, D.C., etc.
Cunningham states that students who come to his school "are pretty well grounded in Catholic doctrine." But how can students be "well grounded" when neither the curricula nor teacher training in the Archdiocese of San Antonio is designed to transmit the faith authentically? Orthodox Catholic educational materials such as the Baltimore Catholicism and the Faith and Life series are not approved for use in this Archdiocese. At one of our catechetical conferences, traditional Catholic materials were physically removed and placed under the vendor's table by a chancery employee who works in the catechetical department, while Protestant vendors were free to display their wares! In order to remain certified, our educators are forced to attend workshops and conferences in which, more often than not, known dissenters have been invited to speak. No educator should have to sit through a workshop with the infamous Megan McKenna!
How can students be "well grounded" when sex education is mandated in all archdiocesan schools? Included on the "list of approved curriculum" is the notorious and obscene Growing in Love series. Children exposed to explicit sexual smut year after year do not come away unscathed. By the time they reach high school, they are spiritually and emotionally damaged. Lest we forget, premature sex education also retards the academic development of children.
Cunningham states that "the Catholic faith is taught and respected throughout our school." How can this be when controversial books such as A Prayer for Owen Meany and The Catcher in the Rye are required reading for students at Central Catholic? Books such as these do not uphold and respect the faith. Rather than pull the books, concerned parents were told that their children could opt out of the class. Opting out of Central Catholic would have been the better solution.
Cunningham apparently prefers to see things through rose-colored glasses. Or is it, perhaps, that standards have been lowered so significantly that we have forgotten what it means to be an authentic Catholic? Contrary to Cunningham, attending Mass, knowing some Scripture, and being able to recite some prayers does not necessarily make one Catholic. Ted Kennedy does no less.
In the past two years, two of our Catholic schools were closed. According to the San Antonio Express-News (Mar. 15, 2003), "San Antonio's oldest and largest private school system is experiencing another downturn that's left enrollment at levels it hasn't seen in a decade." Why the downturn? Perhaps parents are finally waking up to the fact that their children have been cheated out of their heritage. Perhaps they are sickened that their children are being sexualized instead of catechized. Perhaps many have come to the realization that the product they purchased for their children with their hard-earned money is counterfeit.
Before taking a tour of Central Catholic, as Cunningham suggests, or any other Catholic school in this Archdiocese, parents are strongly advised to tour the website of the Defenders of the Magisterium (dotm.org). The reasons for the deplorable condition of San Antonio Catholic schools are well documented on this site.
Martha McGrew
Sacred Heart Convent
San Antonio, Texas
Cunningham paints a pretty rosy picture of San Antonio archdiocesan schools. He must be living in the twilight zone because the last time I checked, things were still rotten to the core from top to bottom. But there is hope on the horizon. Our archbishop is scheduled to retire this June. May God, in His mercy, send us a wise and holy archbishop this time around.
Pat Schultz
San Antonio, Texas
Offensive & Slanderous
I am grateful that Charles James only wrote three paragraphs about St. Elizabeth Elementary School in Oakland ("Protecting Our Children From Catholic Schools," Dec.), since he managed to pack them with several distortions of the truth.
Let me clear up some of the information James forgot about. His son Nicholas was in Mrs. Torres's second-grade class. Mrs. Torres has never been in the convent except to visit. The Diocese of Oakland had asked us to begin teaching about AIDS at that time. We were very blessed to have on site student nurses from the University of San Francisco. One of the nurses was talking about AIDS and the importance of washing your hands to protect yourself from any disease. A second-grade boy informed the class that another way was to put a condom on the penis.
Mrs. Torres signaled the nurse to ignore the comment and move on with the lesson, which she did.
Mrs. Torres and I were happy to meet with Mr. James regarding the incident. Mrs. Torres was also quite surprised to hear what this second-grade boy had to say about protecting oneself from AIDS. After the conference, Mrs. Torres and I believed that Mr. James understood that this comment, made by an eight-year-old, certainly did not reflect the teaching of religion at St. Elizabeth.
Mr. James's children were enrolled in St. Elizabeth until the end of the school year, June 13, when he and his wife thanked us for letting the children come to St. Elizabeth and asked for transfers for their children.
The Dominican Sisters have served the parish of St. Elizabeth for 110 years. In one short year, Mr. James was able to make the decision that people should protect themselves from Catholic Schools, especially from the racist principal (myself) and Mrs. Torres, a committed teacher at St. Elizabeth Elementary School in Oakland. Perhaps, considering the slanderous allegations in this article, Catholic schools need to protect themselves from the distortions of Charles James, Associate Professor of Philosophy, Academic Dean, and Provost at St. Patrick's Seminary in Menlo Park, Calif.
Veritas is the Dominican motto. What is Mr. James's motto? My concern regarding this article is that St. Elizabeth only had three distorted paragraphs. What about the rest of it? James needs help in building up the Christian community.
I expect that this letter will be published in response to James's subjectively biased and inaccurate article. A public letter of apology regarding the racist claims are especially due to Mrs. Torres and myself.
If the NOR is to be a light to the Church, it must ensure that slanderous materials are not published. The article seems more like an opportunity a child would take to vent anger and frustration.
I am having trouble bringing this letter to a close, because I can't say thank you or respectfully or sincerely. This article is offensive to the men and women who have committed themselves to the teaching ministry of the Catholic Church.
Sr. Patricia Layman, O.P.
Los Angeles, California
CHARLES JAMES RESPONDS:
I am sorry that we disagree in our assessment of the quality of Catholic elementary religious education, especially at St. Elizabeth in Oakland. My article points to the diminishment of Catholic identity in elementary education. As you must know, Sr. Layman, this is not a recent concern of Catholic parents. The dying of the light of Catholic identity is occurring throughout the Catholic educational system in the U.S. This is why so many Catholic parents are withdrawing their children from Catholic elementary schools to educate them at home. They have lost confidence in the "Catholic" schools because they feel the schools have lost touch with their theological and moral convictions.
This is precisely what angered my wife and me when we entrusted our children to two Catholic schools in the Diocese of Oakland, Calif. We found that the same superficial and distorted message, which we had heard in the mainline Protestant churches, had become popular in Catholic elementary schools. We witnessed this theological dumbing down in our former Church (Episcopab| and we didn't want to see it happen again in the Catholic Church.
Let me address some of your specific statements. First, you say that during the class session at St. Elizabeth on AIDS protection a second-grade boy, not the teacher, said something about putting a condom on the penis as a form of protection. You say that this statement of an eight-year-old boy "certainly did not reflect the teaching of religion at St. Elizabeth." My question to you is: Why was this discussion occurring in a Catholic second-grade classroom in the first place? You state that the Diocese of Oakland asked you to teach the children about AIDS. Then why didn't the teacher tell the children about the proper Catholic view concerning contraception on this occasion? If you are going to talk about AIDS in a second-grade classroom why would you not tell the students about the Church's teaching on contraception? It is obvious it was on some of their minds. Why leave the children with the mistaken view that safe sex (code for contraception) was the best way to deal with the AIDS problem? Did you talk about abstinence as a way to protect yourself from AIDS? I'll bet not.
The practical result, from a parent's perspective, is that our son Nick took away a lesson on sex that was distorted and contrary to the Church's teaching. Irrespective of your intentions, the actual lesson learned that day was a purely secular and non-Christian approach to sex.
You admit that during the student nurse's presentation on AIDS when the young boy yelled out the comment about the condom, Mrs. Torres "signaled the [student] nurse to ignore the comment and move on with the lesson…." "Ignore"? "Move on"? Should a Catholic teacher "move on" when such a statement is made in her class? Here was a great opportunity to teach the truth, but she wanted to "move on." That's the problem with many Catholics today, they want to "move on." They move on because they lack the courage to confront the big issues with the all-too-clear teaching of the Church. This is the underlying problem in many Catholic elementary schools, the lack of fortitude to stand with the Church's teachings. The consequence is that, because Mrs. Torres failed to present the Church's teaching when the opportunity was before her, my son came home with a streetwise notion of sex. Furthermore, this reluctance to teach the Church's view in the face of the boy's statement became Nick's first introduction to sexual matters. In fact, it made it forever impossible for his parents to be the first ones to explain to their child the proper and clean philosophy of sexuality. Rather, at St. Elizabeth he was introduced, in second grade, to sexual matters in the context of disease and not within the wholesome context of Catholic moral teaching about the body. Tragically, this occurs in many Catholic elementary schools in the U.S.
My wife asked several of her medical colleagues, as well as professionals in child development, whether it was proper to introduce a discussion on AIDS to second graders. All of them agreed it was an inappropriate subject to introduce to that age group. You and Mrs. Torres deliberately, and without parental consent, introduced a subject which, according to professional testimony, should not be introduced to second graders. Perhaps if you had informed the parents that their children were going to receive this sex education, the parents would have cautioned you. But you failed to inform the parents beforehand. It was only when my wife threatened to write her own letter to the parents that you wrote a letter explaining what happened, after the fact.
I'm sure you are aware that the Bishop of Sacramento along with his Diocesan elementary school system are currently being sued by several parents who charge that this kind of unannounced and abusive sex education in a Catholic school is a breach of the fiduciary duty of Catholic educators. This kind of legal action will certainly continue as Catholic parents see their trust violated by those who, naïvely or deliberately, force their private agenda on our children.
What you call my "distortions of the truth" are actually rather trivial details. You rightly correct me by informing me that my son Nick was in the second grade, not the third grade, as I stated in my article. Granted. But doesn't that make your position look worse? Parentally unapproved sex education in a second-grade classroom of a Catholic school? This is just unprofessional.
Then you inform me that Mrs. Torres was never a nun. I apologize, but does this information really make any difference? Why don't you deal with the substantive issues of my article? This appears to me to be another case of "moving on" by ignoring the real issues facing Catholic schools today.
You claim that I call you a racist. Now this is a substantive issue indeed. I refrained from publishing a statement you made when my wife and I spoke with you about this problem. As you and Mrs. Torres were defending yourselves, my wife and I clearly remember you saying, "Many of our parents are ignorant and don't care what we teach their children." What I said in my article was that such statements came across to us "with a touch of racism." I stand by this statement, and I think many Hispanic parents at St. Elizabeth School would too.
You say the Dominicans have a motto: Veritas, Truth. You ask, "What is Mr. James's motto?" It is Fidelis Veritas, Faithful Truth.
Un-Christian Article
In your October 2003 issue, you ran an article by a Catholic priest about an Episcopalian Vicar who claimed to be a vampire. This seems out of place in a publication such as yours, especially because the Vicar claimed to morph into a bat on occasion. What say you as to why there was no follow-up to this un-Christian article?
(Name Withheld [at Editor's discretion])
Warren, Ohio
"Catholicism's Intellectual Prizefighter!"
- Karl Keating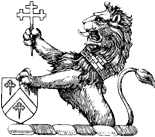 Strengthen the Catholic cause.
SUPPORT NOR TODAY
SUBSCRIBE
You May Also Enjoy
Pope Francis: Put-Down Artist?
Generally speaking, Pope Francis's language of mercy and compassion has been directed toward "outsiders." To those inside the sheepfold, he's struck a startlingly different tone.