December 2013
A Chilling Contrast
My husband and I were privileged to hear Msgr. Cormac Burke present his article "Why I Am a Feminist" (Oct.) as an address in Washington, D.C., this March at an event co-sponsored by the Ethics & Public Policy Center and The Witherspoon Institute, where my husband serves as a board member. Msgr. Burke's address was received with hearty applause, and followed by the EPPC president thanking him "for telling us the truth!"
A lot of people can see that something is very wrong with our culture today. Msgr. Burke sets the stage with a charming look at Ireland's culture, not terribly long ago, through a young lad's view of femininity. Against this backdrop, the contrast of today's culture, in which many women want to be neither a virgin nor a mother, is chilling. Radical feminism's effect on women, writes Msgr. Burke, is such that they "no longer prize two fundamental features of femininity that are precisely those most capable of inspiring admiration and reverence in men: virginity and motherhood. And the consequences have been disastrous for both men and women."
The challenge? Women must, Msgr. Burke insists, "realize what they have rejected and act to reclaim it," each one taking up her noble role of humanizing the world. Pope John Paul II puts it this way in his apostolic letter "On the Dignity and Vocation of Women" (1988): "God entrusts the human being to her in a special way…precisely by reason of [her] femininity…. A woman is strong because of her awareness of this entrusting."
This further explains why Msgr. Burke declares himself a "feminist," venerating authentic femininity, which the world needs desperately, rather than its de-humanizing counterpoint, "radical feminism."
Carol Naill
American Academy of Sacred Arts
Arlington, Virginia
A Ludicrous Double Standard
As a writer who monitors the relations between the sexes today, I was very interested in the reasons why Msgr. Cormac Burke considers himself a feminist.
In arguing for greater feminine identity in unmarried young women and the respect from men that naturally follows, Msgr. Burke invokes virginity as integral to true femininity. He notes how "so many women today are lowering their proclaimed self-worth to that of a prostitute." This is because "girls today give themselves so easily…. They cheapen themselves in the eyes of boys and men," while virginity is "the integrity that the marital self-gift logically calls for in the woman…." Though the monsignor claims that virginity "should be equally so" between both sexes upon marriage, it's truly the female who "makes herself respected" by never being unchaste.
This presents a ludicrous double standard: Is it really incumbent upon only the young woman to remain pure in order to have enough "integrity" to marry? To suggest that one past "slip up" (or even an annulment) renders her beneath the marital vocation is to flatly deny the reality of forgiveness and redemption. But Msgr. Burke emphasizes that a virgin maiden will be rewarded with veneration, placed "on a pedestal," and worshiped as in the Victorian era — that is, by otherwise potentially philandering young men. But given the glorification of promiscuity in the West today, how likely is that to happen?
Forgiving the past still leaves room for some prudential judgments. For example, a gal who insists on keeping her former boyfriends in her life (as many modern young women do) usually presents an obstacle to commitment. The degree of her past "circulation," if any, is likewise a valid consideration.
Msgr. Burke's article offers a significant contrast worth noting: Many of today's proponents of modesty focus on controlling male sexuality, rather than on a woman's virginity. Men are usually blamed for the sexual revolution, perhaps more so than radical feminists. Today's younger women are thought of as being "used" and "taken advantage of" by males in this female-objectifying culture — one geared toward satisfying men's desires. Meanwhile, oxytocin-driven damsels engaging in misbegotten episodes of intimacy do so in an innocent search for commitment.
While this newer narrative does appeal to chastity, it does so on the radical feminists' terms: Befallen males should not control or stereotype women's sexuality, because women are victims. Likewise, the sense of male heroism has been rearranged to cater to, rather than castigate, "fallen women." This represents a departure away from Hermia and Demetrius in A Midsummer Night's Dream, and Thomas Hardy's Tess of the d'Urbervilles — both tales emblematic of unmarried women's oppression.
It is no wonder the Church today has so much difficulty promoting premarital chastity. For some, the average young woman is a "prostitute," while for others she's an angelic victim even more worthy of a pedestal. As Pope Francis has said, the Church "needs a deeper theology of women."
Jeffrey R. Jackson
St. Patrick's Seminary
Warwick, Rhode Island
The Relentlessness of Tested Love
Alice von Hildebrand's article "Unity & Procreation" (Sept.) reminded me of the Song of Songs, in which the lover expresses the endurance of real love: "Set me as a seal on your heart, as a seal on your arm; for stern as death is love…" (8:6). Alice von Hildebrand's love for her late husband, Dietrich, is a love story that never ends because Love is eternal. Dietrich von Hildebrand is so close to Alice that she cannot refrain from sharing her beloved's gift with others. The progeny of their union is of a spiritual nature planned from the beginning.
When lust is misunderstood as love, its fruit is like the Garden of Eden's transitory pleasure that followed an act of disobedience. Love rooted in the natural law produces harmony and joy, whereas lust seeks pleasure for personal satisfaction without reflection on the responsibility of a permanent commitment to the other person. Marriage is the bond of real love, the seal upon the heart. Even death does not sever the ties of real love.
As Alice von Hildebrand makes clear, Jacob's love for Rachel, like Tobiah's love for Sarah, would not be deterred by anything — not by years of waiting or even by death. Such is the nature of true and tested love. It is simply relentless! Obedience and love proceed from a properly ordered heart.
Many people do not seem to know the natural law. Dietrich and Alice von Hildebrand are witnesses to the effectiveness of the natural law. We need simplicity and truthfulness in bringing the beauty of God's love to the minds and hearts of all we meet. Thank you, Alice, for sharing the fruits of your love!
Sr. Mary Paula Beierschmitt, I.H.M., Founder
Editor, The Catholic Response
Philadelphia, Pennsylvania
Seven Years or Seven Days?
I have enjoyed Alice von Hildebrand's many contributions, especially those on marriage and the nature of human love.
I am hesitant to mention a possible error in her most recent article "Unity & Procreation." She seems to imply that Jacob had to work 14 years before marrying Rachel: "Jacob and Laban made a second deal: Jacob would work for another seven years, and then Rachel would be his…. Once again, seven years were nothing compared to the bliss he would experience on the day she truly became his beloved wife."
Other biblical commentaries, however, support the view that Jacob was allowed to marry Rachel a week after marrying Leah — instead of seven years later — with the provision that he work for seven years after their wedding to repay Laban. Genesis 29:27-30 begins with Laban saying, "Complete the week of this one [Leah], and we will give you the other [Rachel] also in return for serving me another seven years." Jacob agreed, and completed her week. "Then Laban gave him his daughter Rachel to [be his] wife…. So Jacob went in to Rachel also, and he loved Rachel more than Leah, and served Laban for another seven years."
This is, of course, merely a minor quibble. I wish to emphasize my many thanks to Dr. von Hildebrand for providing thought-provoking writing on the beauty of love.
Eliana Murphy
College of the Holy Cross
Estes Park, Colorado
Readers Recommend Their Top Tens
In response to the editor's invitation (letters, Oct.), here is a list of ten favorite books that I would recommend to young readers. I have read each one more than once; some, many times. These books have enriched my life in so many ways.
1. Pride and Prejudice by Jane Austen
2. Barchester Towers by Anthony Trollope
3. Jane Eyre by Charlotte Brontë
4. Vanity Fair by William Makepeace Thackeray
5. Crime and Punishment by Fyodor Dostoyevsky
6. The Last Lion: Winston Spencer Churchill, Defender of the Realm, 1940-1976 by William Manchester and Paul Reid
7. Brideshead Revisited by Evelyn Waugh
8. God and Man at Yale: The Superstitions of "Academic Freedom" by William F. Buckley Jr.
9. Mary Queen of Scots by Antonia Fraser
10. Katherine by Anya Seton
Gloria Smith
Feasterville, Pennsylvania
Thank you for the invitation to probe my 84-year-old mind by recalling some favorite books. It was a challenging but exciting assignment. I had trouble limiting myself to ten! Thank you also for the nudge to re-read some of them.
1. 1776: America and Britain at War by David McCullough
2. Crime and Punishment by Fyodor Dostoyevsky
3. Les Misérables by Victor Hugo
4. The Great Hunger: Ireland 1845-1849 by Cecil Woodham Smith
5. The Door in the Wall by Marguerite de Angeli
6. No Ordinary Time: Franklin & Eleanor Roosevelt: The Home Front in World War II by Doris Kearns Goodwin
7. The Shadow of His Wings by Gereon Goldmann
8. They Call Me the Bacon Priest by Werenfried van Straaten
9. Washington: The Indispensable Man by James Thomas Flexner
10. Story of a Soul by St. Thérèse of Lisieux
Barbara M. Bersaw
Great Barrington, Massachusetts
Knowing that the literary world is anxiously awaiting my list of "top ten favorite books," I submit the following:
1. Orthodoxy by G.K. Chesterton
2. That Hideous Strength by C.S. Lewis
3. Confessions by St. Augustine
4. Flatland: A Romance of Many Dimensions by Edwin A. Abbott
5. A Tale of Two Cities by Charles Dickens
6. Apologia pro Vita Sua by John Henry Newman
7. Seven Storey Mountain by Thomas Merton
8. Industrial Dynamics by Jay Wright Forrester
9. Life of Christ by Fulton J. Sheen
10. The Violent Bear It Away by Flannery O'Connor
Deacon Gregory Sampson
Carroll, Iowa
1. The Imitation of Christ by Thomas à Kempis
2. Orthodoxy by G.K. Chesterton
3. The Christian Mind: How Should a Christian Think? by Harry Blamires
4. The Screwtape Letters by C.S. Lewis
5. Mere Christianity by C.S. Lewis
6. Jesus Rediscovered by Malcolm Muggeridge
7. The Desolate City: Revolution in the Catholic Church by Anne Roche Muggeridge
8. The Jesuits: The Society of Jesus and the Betrayal of the Roman Catholic Church by Malachi Martin
9. The Man Who Was Thursday by G.K. Chesterton
10. Lift Up Your Heart: A Guide to Spiritual Peace by Fulton J. Sheen
Robert McNally
Floral Park, New York
1. Confessions by St. Augustine
2. Crime and Punishment by Fyodor Dostoyevsky
3. The Brothers Karamazov by Fyodor Dostoyevsky
4. Kristin Lavransdatter by Sigrid Undset
5. Diary of a Country Priest by Georges Bernanos
6. Story of a Soul by St. Thérèse of Lisieux
7. Hamlet by William Shakespeare
8. Bleak House by Charles Dickens
9. Portrait of a Lady by Henry James
10. Conversation with Christ: The Teaching of St. Theresa of Avila about Personal Prayer by Peter Thomas Rohrbach
Inez Storck
Westerville, Ohio
THE ASSOCIATE EDITOR CHIMES IN:
I would like to offer two separate lists: top ten works of imaginative literature and a top ten list of nonfiction works, taking into consideration a predominantly Catholic audience. I'd like to emphasize that these are not necessarily all my personal favorites (I did not include, for example, Agatha Christie's The Big Four or Francis Fukuyama's Our Posthuman Future); rather, they are what I consider the "best" works of universal appeal:
Works of imaginative literature:
1. The Divine Comedy by Dante Alighieri
2. The Canterbury Tales by Geoffrey Chaucer
3. The Power and the Glory by Graham Greene
4. Hamlet by William Shakespeare
5. Moby Dick by Herman Melville
6. Doctor Faustus by Christopher Marlowe
7. The Scarlet Letter by Nathaniel Hawthorne
8. Crime and Punishment by Fyodor Dostoyevsky
9. The Screwtape Letters by C.S. Lewis
10. Dracula by Bram Stoker
Works of nonfiction:
1. Interior Castle by Teresa of Avila
2. Introduction to the Devout Life by Francis de Sales
3. Confessions by Augustine of Hippo
4. The Abolition of Man by C.S. Lewis
5. Orthodoxy by G.K. Chesterton
6. Amusing Ourselves to Death: Public Discourse in the Age of Show Business by Neil Postman
7. God and Man at Yale by William F. Buckley Jr.
8. Witness by Whittaker Chambers
9. How the Catholic Church Built Western Civilization by Thomas E. Woods
10. Edmund Campion: A Life by Evelyn Waugh
Ward Allen
Lexington, Kentucky
The Twigs of Pride
Robert Benson has shown, in his fine article "Memory, Regret & God's Merciful Forgetting" (Oct.), how, by way of Dante's Purgatorio and Paradiso, we come to experience "true Christian hope, a hope founded on the honest recognition of our unworthiness and our complete dependency on God." This is, he adds, "the via negativa, the penitential way to the New Jerusalem recommended so eloquently by Chaucer's Parson as 'a ful noble wey and a ful covenable' (Canterbury Tales)."
"The Parson's Tale," one of the longest of the Canterbury Tales, has as a subject the seven deadly sins: pride, envy, wrath, sloth, avarice, gluttony, and lust. This tale is important for those who are interested in building a body of words for thinking about these sins and the remedies for these sins. In the opening of the topic of pride, Chaucer introduces words that he calls "the nombre of the twigges, and of the harmes that cometh of Pride": disobedience, avaunting, swelling of heart, insolence, elation, impatience, strife, contumacy, presumption, irreverence, pertinacity, vainglory, and "many another twig that I kan nat declare." The parson then defines each word.
Examples of these types of pride abound in the tale, and often amuse. Some of them are in fact within the heart of man, and others are without. Those without are as the gay, leafy sign at a tavern, a sign of the wine in a cellar. For example, superfluity of clothing or inordinate scantiness may be a sign of pride in "the hinder part of hir buttocks…that foule partie shewe they to the peple proudely." The words superfluity and scantiness suggest avaunt, to boast, a twig of pride.
The remedy against pride is, of course, humility or meekness. By these virtues, "a man hath veray knowledge of himself, and holdeth of himself no dainty, nor no pride, as in regard of his deserts, considering ever his frailty." Dr. Benson writes that souls who have such knowledge "do know themselves and precisely understand this capacity to participate with all the redeemed in the beatific vision."
To "shewe to the peple proudely" is to avaunt oneself. We laugh at others when they boast. We learn from the parson to laugh at ourselves when we avaunt ourselves. The via negativa, the penitential way to the New Jerusalem, is a merry journey.
Charles James
Menlo Park, California
Waiting for a Renaissance
Chene Richard Heady, in his article "Is America Unfit for Spiritual Self-Government?" (Oct.), is on the mark when diagnosing the "ontological anorexia" of the American Church, which has failed to maintain a structure of tradition while interacting with modern culture. The hard-working foreign seminarians whom I see every day are a testament to God's providence over the anemic American Church. Sadly, however, foreign seminarians are often formed into anemic priests by the dumbing down of American seminary curricula. Parishes and the priesthood in the U.S. will continue to be intellectually marginalized and spiritually truncated until we begin to form pastoral intellectuals and intellectual pastors.
Another Catholic renaissance is sorely needed, but will only come when the grass roots — laymen and future priests — return to rigorous thought and an appreciation of the adventure of ideas. The Gospel is not one idea among others; it is the hub of a wheel, the spokes of which are the other disciplines of the mind. Even if our great universities no longer reflect this structure, it remains the structure of the authentically Catholic soul.
There is really no hope for the seminaries or the priests they produce if Christ is not at the center of a lively and robust Christian intellectual life. Our foreign-born men in the seminaries now (and at the altars later) are reminding us of this truth.
Rev. Peter M.J. Stravinskas
Pine Beach, New Jersey
Kudos to Prof. Heady for his excellent article on what "foreign" clergy have to offer the American ecclesiastical scene. I too have found most of them to be much more orthodox and forthright in their preaching, liturgical praxis, and confessional advice. As a result, not a few dioceses now insist that these men go through a "re-education" process before being assigned, lest they "alienate" their American parishioners. Talk about arrogance and imperialism!
I was especially attracted to the article because way back in January 1987 I penned a piece for the National Catholic Register titled "The Priests We Deserve" (included in my 2009 anthology on the priesthood, Be to Me a Father and a Priest). My point was that the abundance, or lack, of new priests is a divine judgment on a community. If Catholic couples, for instance, are practicing artificial contraception, refusing to use Catholic schools for their children, and adopting an assimilationist mentality vis-à-vis the general culture, how can we expect priestly or religious vocations to surface in such environments?
(Name Withheld)
Worcester, Massachusetts
For the past ten-plus years, my diocese has hosted priests from Africa, from both religious orders and an African diocese. I do not know why they are here; we do not have a priest shortage (all parishes are staffed by priests) and we have more than an adequate number of seminarians. Perhaps there are financial reasons involved; our parishes are generous in funding projects in Africa. Or perhaps there are safety issues, like superiors and bishops trying to protect their priests from martyrdom in places where Christian populations are persecuted. Or perhaps, as Chene Richard Heady suggests, they come to reform "spiritually empty" American Catholics by presenting us with a morally and spiritually superior brand of Catholicism.
But they don't come without creating a few problems. I will mention just a few from my own experiences.
1. The treatment of women. I have learned not to speak about liturgy, finances, parish activities, etc. with those like our visiting priest who see women as subservient. Basically, this priest thinks women should silently perform "women's work," like household tasks, nursing the old, and teaching the very young. To do otherwise puts a woman at risk of being labeled "arrogant" or as someone who "doesn't know her place." When I asked our pastor about this hostility toward women, he counseled patience with "cultural differences" since the visiting priest came from an area where polygamy was common (and even practiced in his own family) and was therefore raised to view women as inferior.
2. Clericalism. There is little interest in serving the needs of modern American families. Daily Masses last an hour due to long homilies and the visiting priest's habit of praying his favorite devotions during, rather than after, Mass, so working people can no longer attend Mass. Perhaps this is a rejection of capitalism or the Protestant work ethic.
3. Anti-ecumenism. We hear simplistic homilies about the errors of Protestantism that could have been given in the 16th century. There is no acknowledgment of our common Christian beliefs or the good done by our separated brethren. This is hurtful to converts and others with non-Catholic Christian friends and relatives. Surprisingly, our Nigerian priest has directed harsher words at the Protestants in his native country than at the radical Muslims who are killing Catholic and Protestant Christians there.
Perhaps the missionaries to our shores will develop a certain empathy for our cultural mores, as the European missionaries once did for those whom they served.
Fr. Vincent A. Lapomarda, S.J.
Leesburg, Virginia
Undoing the Soviet Smear Job
Ion Mihai Pacepa and Ronald J. Rychlak, in their article "The Role of Dezinformatsiya in the Framing of Pius XII" (Oct.), point out that "the Kremlin's 'framing' of Pope Pius XII changed his reputation from that of a highly praised hero of the war against Nazi Germany into a Nazi sympathizer." Ironically, Adolf Hitler himself had refuted this allegation when he declared, "Pius XII? This is the only human being who has always contradicted me and who has never obeyed me" (quoted in The Silent Pope? by Hans Jansen).
We learn about the Soviet campaign against the Pope through Gen. Pacepa, the highest ranking member of the KGB in Romania to defect to the West. "In my other life," he said, "when I was at the center of Moscow's foreign-intelligence wars, I myself was caught up in a deliberate Kremlin effort to smear the Vatican, by portraying Pope Pius XII as a coldhearted Nazi sympathizer" (quoted in "Moscow's Assault on the Vatican," National Review, Jan. 25, 2007).
The smear took the form of a play entitled The Deputy: A Christian Tragedy, which implied that Pius XII did not do much to help the Jews during World War II. Although the play, which came out in the early 1960s, turned out to be a flop in Berlin, London, New York, and Paris, it ultimately achieved its objective. Thenceforth, there was a strong division among historians about the Pope's legacy. Contrary to the praise he had received at the end of the war from the Jewish people for his help during the war, leading Jewish voices like Yad Vashem, Israel's official Holocaust memorial and research institute, began to portray Pius XII unfavorably. Though the Soviet Union has long since disappeared, its agents under Stalin's successors have created a myth about the Pope that has even temporarily sidetracked his canonization, so that two of his successors will be recognized as saints before him.
Not until recent times, after the Holy See published 11 volumes of documents from its vast archives, have there been signs of change. Even Yad Vashem has begun to portray Pius XII in a more favorable light.
Rychlak and Pacepa have honored Pope Pius XII in their pursuit of the truth by expressing what really happened in the past. And, to both of them, all who seek to know the truth of the past must be grateful that the misinterpretation of Pius's role during the war is disappearing.
Jed Babbin
Highland, California
Pacepa and Rychlak's article is important because it explains one aspect of the most destructive and despicable disinformation program in history. It is indeed a disinformation campaign, properly so called, and not a propaganda campaign because propaganda is what some despot says to mislead the public. But when someone else publishes it — or republishes it for him — that's disinformation because the use of a secondary source legitimizes what is said. We see it, in its milder form, every day when those in the media parrot the talking points that some party or candidate foists upon them. What the KGB did for decades was to spread disinformation — many times successfully — in an effort to destroy whomever and whatever was seen as an enemy of the Soviet communist party.
We've seen the products of this program so often and in so many circumstances that we tend to forget what they are. The KGB turned Palestinian terrorist Yasser Arafat into a hero and Israel into a "racist" state. Its disinformation program in the Islamic world laid the groundwork for much of the hatred of the U.S. we see today.
People need to read not just Gen. Pacepa and Prof. Rychlak's article but their book as well. It is one of the more profound summaries of how history was shaped in the past century.
Darnelle Mason
N. Tonawanoa, New Jersey
E.H. Chapin once said, "Glorify a lie, legalize a lie, arm and equip a lie, consecrate a lie with solemn forms and awful penalties, and after all it is nothing but a lie. It rots a land and corrupts a people like any other lie, and by and by the white light of God's truth shines clear through it, and shows it to be a lie."
There is a long history of using disinformation to destroy God's people: from Haman laying charges of sedition against the Hebrews and securing a decree for their wholesale destruction from King Ahasuerus (486-464 B.C.) to Emperor Nero (A.D. 54-68), who formulated the lie that Christians set fire to Rome to deflect his own culpability for the six-day, seven-night fire that destroyed almost three-quarters of the city. In both of these particular cases, we are the benefactors of written eyewitness testimony to their tactical deceptions intent on perpetrating mind-blowing destruction on believers and therefore on God Himself.
Now we have expert eyewitness testimony to the horrendously evil disinformation tactics formulated in our time that originated from a belief system — atheistic communism — dedicated to the transformation of evil into good and good into evil. Pacepa and Rychlak meticulously expose the complex system of interconnected elements designed to trap an unsuspecting audience of freedom-loving people of faith. Their article is only a foretaste of the entire picture presented in their book Disinformation, in which they open the archives of not only historical evidence to destroy the Church, the West, and the legacy of righteous men and their deeds, but also give the reader the priceless gift — from a former architect of these deceptions — of eyewitness testimony to the strategies of disinformation.
Just as priceless as the eyewitness account of Mordecai of an impending Jewish holocaust in ancient Persia, as well as the eyewitness account from Tacitus to Nero's appalling persecution of Christians, we have in our possession the priceless eyewitness account, supported by various archived documents, of the insidious tactics of deception. The light of truth not only destroys the work of darkness but is also meant to teach us that the arrogant of this world are not nearly as powerful as they think they are, and that when they oppose God's people, they only succeed in bringing about their own destruction.
If the dezinformatsiya machinery is still alive and well, as Pacepa states, and its aim is to "manipulate religion, change traditions, and rewrite history," then our aim — as believers in the truth — is to listen to the brave voices like Pacepa, who risked his life to expose the evil tactics employed by the forces of the ungodly. Scripture tells us that we are not to be overcome by evil, but to overcome evil with good (Rom. 12:21). We cannot even begin to overcome evil unless we are aware of what that evil actually is. In the matter of the wholesale deception leveled at us (the West and believers), we can arm ourselves with the knowledge of truth, and stand against the deceit that wages war against our freedom as well as our souls. Those weapons of truth are ours for the taking, bequeathed to us from those who paid a high price of sacrifice to enable us to overcome evil.
I wholeheartedly thank Lt. Gen. Pacepa and Prof. Rychlak for writing Disinformation, indeed a laborious but necessary work written by courageous men who are passionate about the truth.
Tom Moore
San Francisco, California
Print to Own
Your magazine is the epitome of sound doctrine, clear thinking, and delightful prose proclaiming the glories and faults of the Catholic Church. As an e-book user as well as a reader of print publications, I applaud your efforts to expand the NOR into e-formats, hopefully to include back issues.
May God protect and bless your staff, contributors, and readers.
Irene Sorokolit
Denton, Texas
I have to admit that I prefer print media — there is nothing like holding the reading material in one's hands, paging through an article, skipping around, etc. The day my NOR arrives in the mail, I cannot wait to retreat to my reading chair to start and then to continue later, until I read most of the issue. It would be too easy to finish in one sitting!
However, as the owner of both Nook and Kindle e-readers, I can appreciate the ease and convenience of having the NOR in digital format.
Gerald B. Coleman
I do value the printed word — printed on paper, that is — and I am glad that you intend to continue with the paper magazine. The printed NOR is quite attractive: The simple but elegant front cover with its bold color "bandolier" and the rough paper feel of the magazine have always appealed to me.
When I buy, read, and archive the NOR, I "own" it. Electronic material is only rented. And when the ultimate electromagnetic pulse finally does manage a direct hit on the earth, I'll have my yellowed NORs in the bunker with me!
"Catholicism's Intellectual Prizefighter!"
- Karl Keating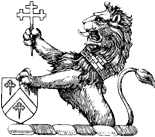 Strengthen the Catholic cause.
SUPPORT NOR TODAY
SUBSCRIBE
You May Also Enjoy
The Soviet Union & Gorki's God
A people, such as the Russians, who have produced and who still honor writers like Gorki, Dostoyevsky, and Tolstoy deserve to be regarded with respect.