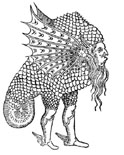 Karl Rahner's Baneful Impact on Theology
FROM MYSTERY TO OBSCURITY
Karl Rahner is, without debate, the most influential Catholic theologian of the 20th century. During the course of his spectacular career he wrote or spoke on almost every subject of the Christian faith. When I studied theology at the Jesuit-run University of Santa Clara, Rahner was quoted with more authority than St. Thomas Aquinas. As an Anglican, that gave me pause, so I decided to dig deeper into Rahner's thought. What struck me immediately was Rahner's insistence on interacting with modern European philosophy, especially that of Immanuel Kant. Rahner was unwilling to carry out his theological task in the vacuum of a biblical positivism. He engaged modern philosophy in theological debate, forcing philosophy and theology to speak to each other. Some found this conversation threatening while others found it refreshing. This ambiguous response toward Rahner was reflected in the way he was treated during the Second Vatican Council. At the start of the Council, Rahner was not allowed to act as a peritus — a theological expert who consults with the Council Fathers. But this semi-ban was lifted from Rahner when Pope John XXIII intervened and gave him the status of theological consultant.
But Rahner's influence has grown even further in the postconciliar period. First, most of his substantive theological works have been translated from the German so that the sheer weight of his theological system is felt by many. The second reason Rahner is so influential today is that he fits our postmortem mentality. Rahner would rather describe God as "holy mystery" than as absolute being. In the developed theology of Rahner, God is not so much the esse absolutum as the mysterium absolutum. This shift from metaphysics to mystery is Rahner's central contribution to the theology of God, but also his greatest liability. To be sure, we sense a subtle attraction to this theology of mystery because the Church has always acknowledged the incomprehensibility of God. We realize that our finite minds can only speak of God analogously. We know that we can have no direct, clear, or full idea of our Creator. "We see through a glass, darkly," as St. Paul said.
But Rahner's use of the notion of mystery goes further than merely a description of God. He wishes to use mystery as a criterion of theological truth. This mystery, which is God, becomes Rahner's theological touchstone. He sees mystery not only as a description of God, but as the nature of human consciousness as well. Following Martin Heidegger, Rahner says that the human being is the questioning being because the person himself is a question. And this questioning nature of the human person guarantees that mystery will remain an intrinsic part of human knowing. Rahner is thus able to argue that the mystery of God and the mystery of the human spirit are in continuity. Rahner says that the very way we come to verify and clarify our everyday knowledge is by illuminating our sensations with the mystery beyond us. We somehow already recognize this mystery, our minds move toward it by the universal grace of God, and we use it to give meaning to what confronts us in the world. Hence, for Rahner, mystery serves as a criterion of truth, a backdrop to all our finite thought. The mystery, which is God, answers the human quest for truth. Absolute mystery serves as a measure for the all-too-human striving of our intellect. In short, Rahner replaces the Thomistic analogy of being with an analogy of mystery (analogia mysterii).

Enjoyed reading this?
"Catholicism's Intellectual Prizefighter!"
- Karl Keating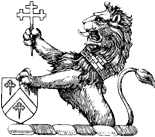 Strengthen the Catholic cause.
SUPPORT NOR TODAY
SUBSCRIBE
You May Also Enjoy
A Legacy of Dissent
If it weren't for the splendor of truth shining through John Paul's theology of the body, we would still be floundering in the false promises of Fr. Curran's theory of compromise.
Father Figuring
The Catholic Church's sex-abuse problem is caused by predators who wear clerical collars and who are protected by a clericalist culture.