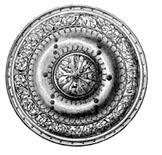 In Defense of Fr. Neuhaus & Dr. Hahn
THE NEW OXFORD REVIEW IS SPREADING DARKNESS
The lighted candle on the cover of each NOR expresses your "mission," I believe, and mine too, hopefully. For many years now you have provided the needed leadership/service of bringing the light into areas of darkness.
But, when you seem to look for darkness where there isn't any, and try hard to expose it, you are really leading us readers astray, and not following your mission shown by the symbol of that candle on your cover. If you try too hard to "brandish the light too zealously, be careful you are not blinded by it."
When I read Fr. Richard John Neuhaus's story in the April issue of First Things of his becoming a Catholic, I was edified by it, finding that he shed light for us. When I read your negative critique of it ("Zen Ecumenism," New Oxford Notes, Jul.-Aug.), I was puzzled, to say the least, and began to wonder whether the NOR was, for some reason, shedding more darkness than light.
You seriously quote Fr. Neuhaus out of context. Readers first will notice how he begins, "This is more a story than an argument. It is in some ways a very personal story." Doesn't this say that he is not going to give us an "airtight" theological article with precise formulas, but his own experience and journey? Knowing that such a journey into the true Church is a work of the Holy Spirit, I then (excitedly) continued reading, looking for how the Holy Spirit has brought Fr. Neuhaus from a very faith-filled childhood with caring people where God's grace was clearly active in him. There "in the Lutheran communion," he says, "I was baptized, there I learned my prayers, there I was introduced to Scripture and creed, there I was nurtured by Christ on Christ, there I came to know the utterly gratuitous love of God by which we live astonished." (That's an envious list of blessings he's enjoyed in his formative years.) It's in this context where he lists all of God's abundant graces to him that he says, "there is nothing in [my thirty years as a Lutheran pastor] that I would repudiate…." You get so narrowly focused on his word "repudiate" out of the context of his personal story, which is clearly a non-water-tight theological treatise. You want him to use theologically precise formulas to assure you that he knows his Lutheran priesthood was not a valid priesthood. But, right away after saying, "there is nothing that I would repudiate except my many sins and shortcomings" (how many of us have that kind of humility?), he immediately gives clear evidence that he knows his Catholic priesthood is different from his Lutheran priesthood, when he says, "My becoming a priest in the Roman Catholic Church will be the completion and right ordering of what was begun all those years ago." Isn't it clear to you that he clearly recognizes that his Lutheran priesthood was not rightly ordered when he refers to his Catholic priesthood as being rightly ordered? In so many other places he gives clear evidence that he knows and lives by the true light of Christ and the light of the Church. But you must carefully look for that light, if you want to bring light to your readers.

Enjoyed reading this?
"Catholicism's Intellectual Prizefighter!"
- Karl Keating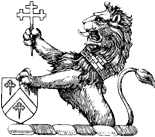 Strengthen the Catholic cause.
SUPPORT NOR TODAY
SUBSCRIBE
You May Also Enjoy
A Princely Salary
Fr. Neuhaus defends his comments about his "princely salary" as a use of irony, yet his statement can hardly be considered ironic.
Hankering for a Civil Religion
Neuhaus's plea for the restoration of religious values in the public sphere and for the believing community to act there on the basis of its beliefs is proper and necessary.
Who's Malicious?
Fr. Neuhaus, first take the log out of your own eye, and then you will see clearly to take the speck out of your brother's eye.