"Father, Forgive Them…"
We received a most interesting letter from Christina Brundage of St. Petersburg, Florida: "I have received the November 2004 NOR and have a comment to make. On page 21 of your New Oxford Note on Hell, you say, 'It is quite obvious that the Jews who rejected their Messiah in the time of Jesus are in Hell.' My question is: When Our Lord said, 'Father, forgive them, for they do not know what they do,' that was not just an idle feel-good thing He was suggesting. But who exactly was forgiven? The immediate small group of Roman soldiers executing Him? The Temple authorities? All who were present at His crucifixion? I have never seen anything written on this, but it does appear that not all who rejected Him went to Hell — some may have rejected Him because of a false understanding of who He was. Could you comment on this? I think it would be very instructive."
Yes, we would be happy to comment. When Jesus said, "Father, forgive them for they do not know what they do" (Lk. 23:34), even when reading the context it is not clear as to whom He is referring. The most obvious would be His Roman executioners, for they clearly had no idea what they were doing. But to be forgiven for this particular sin does not mean that all of their sins are forgiven or that they automatically go to Heaven.
So, what about the Jews of Jesus' time? Vatican II's Nostra Aetate (the Declaration on the Relation of the Church to Non-Christian Religions) says: "neither all Jews indiscriminately at the time, nor Jews today, can be charged with the crimes committed during his Passion." (#4). You notice the word "indiscriminately." Presumably, there were Jews who did not know what they were doing (they were forgiven), and there were Jews who did know what they were doing.
In Acts 3:17-24, St. Peter is speaking to the men of Israel who disowned Jesus in the presence of Pilate: "Yet now, brethren, I know that you did it in ignorance, as did also your rulers. But those things which God foretold by the mouth of all His prophets, that the Christ would suffer, He has thus fulfilled. Repent therefore and be converted, that your sins may be blotted out, so that times of refreshing may come from the presence of the Lord, and that He may send Jesus Christ, who was preached to you before, whom heaven must receive until the times of restoration of all things, which God has spoken by the mouth of all His holy prophets since the world began. For Moses truly said to the fathers, 'The Lord your God will raise up for you a Prophet like me from your brethren. Him you shall hear in all things, whatever He says to you. And it shall come to pass that every soul who will not hear that Prophet shall be utterly destroyed from among the people.' Yes, and all the prophets, from Samuel and those who follow, as many as have spoken have also foretold these days."
If the men of Israel acted in ignorance, still they must repent. The Jewish people, especially their leaders, should have recognized their Messiah, for He was foretold by the prophets. To avoid being "utterly destroyed," they must repent and convert.

Enjoyed reading this?
"Catholicism's Intellectual Prizefighter!"
- Karl Keating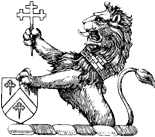 Strengthen the Catholic cause.
SUPPORT NOR TODAY
SUBSCRIBE