The Practice of Mercy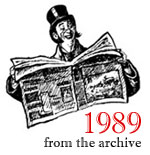 A Revolution of the Heart: Essays on the Catholic Worker
By Patrick G. Coy
Publisher: Temple University Press
Pages: 388 pages
Price: $29.95
Review Author: Stuart Gudowitz
Dorothy Day put the Beatitudes into practice. The Beatitude with which she and her Catholic Worker Movement are most closely associated is, "Blessed are the merciful…." Whatever else the Movement has stood for, it has practiced a daily service to the poor. It is in this service that Daniel DiDomizio (in his essay "The Prophetic Spirituality of the Catholic Worker") sees the key to Worker spirituality. He writes: "Neophytes receive no intensive formation in the rarefied atmosphere of a rustic novi­tiate…. Rather they…begin their initiation by accepting the vulnerability of sharing the lot of the poor, by feeding, clothing, and housing society's out­casts…. Theologically Catholic Worker spirituality is situated in the biblical conviction of the poor being a profound, redeeming revelation of God's presence and grace." The Worker must not be seen as a social-work enterprise or a charita­ble endeavor for one's spare time. Both such undertakings are commendable, but the Worker is a way of life: working out one's salvation through service to Jesus among the poor.
This is clearly enunciated in another fine essay, "Peter Maurin: To Bring the Social Order to Christ." Marc Ellis writes that Maurin, the co-founder of the Worker, "took the question of salvation so seriously that he thought personal and social life had to be oriented around it. To give up what was superfluous and to live personal and community life centered on the spiritual was to follow the way of salva­tion preached by Jesus." To understand the Worker one has to realize the truth of what Ed Willock, quoted by DiDomizio, perceived about the Movement: "Contrary to prevailing norms of social service is this notion that the worker, the volunteer, is the object of reform rather than the poor." This is why Maurin referred to the poor as ambassadors of God, for they give one a chance to serve Jesus. This attitude affects the politics of the Worker as well. In his in­sightful essay, "The Politics of Free Obedience," Mel Piehl says that the Worker differs from many other religious movements of social reform in "putting personal spiritual transformation ahead of politics as a means of social reconstruction, in not compromising its ideals in order to achieve concrete social gains, and in making its ethical vision a corollary of religious faith, rather than redefining religion in purely ethical or social terms."
The undoubted piety that undergirded Dorothy Day's corporal works of mercy was probably what attracted people who disa­greed with her politically. Evelyn Waugh, for example, made out a check, not to the leftist-sounding Catholic Worker, but to "Dorothy Day's Soup Kitchen." The Worker does indeed have a political stance which it takes very seriously. Much of it is quite right. It has always stood for racial equality, and it has courageously opposed nationalism, insisting on love of neighbor and of enemy at a time when many American Catholics were uncritically ethnocentric and patriotic. But three of the central ideals of the Worker — back-to-the-land agrarianism, anarchism, and pacifism — are impractical, if not down­right eccentric. Yet they cannot be ignored without distorting what the Worker is. In his essay, "Peter Maurin's Personalist Democ­racy," Geoffrey Gneuhs maintains that the central idea behind Maurin's agrarianism is that property should be widely distributed; Gneuhs argues that this can be achieved through worker ownership of business enter­prises There is a certain legitimacy in what is being attempted by Gneuhs: the isolating of a principle from its particular incarnation. But the fact remains that eco­nomic democracy is hardly a new idea, and it is difficult to imagine the well-read Maurin having been unaware of it. Yet Maurin still pro­posed a back-to-the-land movement.
The Worker has never had much success in imple­menting its agrarianism; its anarchism and pacifism have been much more widely discussed. The Worker's anarchism has a number of roots, but surely the influence of Ammon Hennacy, who was involved with the Movement for years and even entered the Church temporarily, was important. In his essay on Hennacy, Patrick Coy notes that he saw that, "One could not be a genuine pacifist and support the state," because the state relies on violence to secure itself.
To many good Catholics who otherwise greatly admire the Movement, the Worker's pacifism is vexing. This is not the place to argue at length with this pacifism: to show, for example, that pitting the supposed pacifism of the early Church against the teachings of the "later" Church on the justice of a particular war is a dubious theological method for a Catholic. It is enough to note that the problem with Dorothy Day, so pious and sincerely devoted to the Church, but going her own way in regard to anarcho-pacifism, is not dealt with adequately in any of these essays.
How, one should ask, could Day justify her decree that all leaders of Worker houses had to be pacifists during World War II? Curi­ously, in their essay, "Houses of Hospitality: A Pilgrimage into Nonvio­lence," Angie O'Gorman and Patrick Coy state that, even at the New York City Catho­lic Worker during Day's lifetime, police were occasional­ly called in to deal with violent guests. Curiously, not even their own experience seems to have caused the Workers to rethink their pacifism or anarchism.
It would be better not to end on a sour note. Although the Catholic Worker's legacy to the Church in the U.S. has not been unambiguous, this does not negate its positive con­tributions. In a country whose nationalism has a tendency to be quasi-­messianic, it has insisted on love of enemy; in a society decidedly bourgeois, it has insisted on the value of the evangelical counsel of pover­ty; and in a highly politi­cized epoch, it has insisted on the primacy of a personal relationship with God.

Enjoyed reading this?
"Catholicism's Intellectual Prizefighter!"
- Karl Keating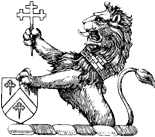 Strengthen the Catholic cause.
SUPPORT NOR TODAY
SUBSCRIBE
You May Also Enjoy
Voluntary Poverty
The struggle toward voluntary poverty is a privilege and requires constant self-scrutiny, lest smugness and self-righteousness undo a decent and honorable effort.
The Death of a "Catholic Atheist"
Michael Harrington was an eloquent, attractive leader and lucid thinker. Even those who disagreed with him found it almost impossible not to love him.