From Murderer to Monk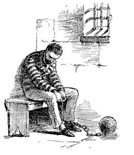 A Different Kind of Cell: The Story of a Murderer Who Became a Monk
By W. Paul Jones
Publisher: Eerdmans
Pages: 122 pages
Price: $14
Review Author: Anne Barbeau Gardiner
For forty years W. Paul Jones was a United Methodist minister, but for over a decade he has been a Catholic priest and spiritual director of the Hermitage Spiritual Retreat Center in the Ozarks. A Different Kind of Cell recounts how, from 1998 to 2004, he became the "closest friend" of Clayton Fountain, a man regarded as "the most dangerous person in the entire U.S. federal prison system." In 1983 Clayton's life was said to have "absolutely no redeeming social value," but in 2004, when he died, Fr. Paul told the Trappist monks who knew Clayton, "Even though there may be none other than us who believe that Clayton actually underwent an authentic conversion, let us celebrate him as one of God's masterpieces of redemption. May his memory be a symbol of the power of God to make all things new." This deeply moving book asks, "Does God's Mercy have limits?" Fr. Paul replies, "Clayton Fountain taught me the answer: No. Absolutely none."
Born on September 12, 1955, Clayton was forced to be a "macho man" from early childhood, receiving his first weapon at age five. As a teenager he was aggressive to the point of needing medication. At 17 he lied about his age and joined the Marines. Although he was only a private, he was made his platoon's 1st Squad Leader in Okinawa, where a deep hatred developed between him and a staff sergeant, who would beat Clayton whenever he found him alone. Clayton brought charges, but his superiors refused to believe him. During war games, this sergeant cracked three of Clayton's ribs by slamming a rifle butt into his chest, but it was judged "accidental." Convinced that "official forms of redress were closed," Clayton snapped and shot the sergeant through the heart. He was 18 when he was sentenced, on July 19, 1974, to "confinement at hard labor for life" in the U.S. Disciplinary Barracks at Fort Leaven­worth, Kansas.
In 1977 Clayton was transferred to the "highest-security facility in the country" in Marion, Illinois, where, over the course of four years, he killed three fellow prisoners and a correctional officer. This carnage was unprecedented in the history of the U.S. Bureau of Prisons. In addition to the four homicides, he "established a legendary record of mis­conduct, unique even within Marion history." And so a special isolated cell was built for him at the U.S. Medical Center for Federal Prisoners in Springfield, Missouri, where he was taken in 1983. There he would stay for about two decades. On the rare occasions when he needed medical care, he would be escorted by six men and "restrained with two pairs of handcuffs securing his hands behind him, an electric belly belt…and two pairs of leg shackles."
On December 17, 1989, the Springfield News-Leader published a report titled "The Most Dangerous Man," which depicted Clayton as a "cold, calculating killer." The U.S. Attorney's assessment was: "I see no value in the preservation of his life." The day after the report was published, a woman wrote to Clayton, starting a correspondence that would last for over two years. "They can lock you in a special cell," she wrote, "but they can't keep you from encountering God — only you can do that. Because I know from personal experience that God is still in the business of miracles." She recounted how God had freed her "from bondage to unbelief, to alcohol, to an immoral life­style, and to filthy language." She concluded, "God does things in his own way, for his own reasons, and according to his own timetable." When she started studying to become a Catholic, Clayton did too. But when she abandoned the idea and dropped out of his life in 1992, he continued on the path to conversion, receiving the sacraments of baptism, Holy Communion, and confirmation later that year. He confided to Fr. Paul that he was grateful to her for teaching him that "God had not only always loved me, but still did and was waiting to welcome me into his arms. All I needed to do was accept his love. It was with a profound sense of shock, wonder, and awe that I finally came to understand that God loved even me — a man with the life-blood of five people on his hands and conscience."
After his conversion, Clayton spoke of his cell as "no longer my burial place but an emptied tomb, for I had become a prisoner for Christ." The deacon who brought him Communion heard him say that "he had chosen the Apostle Paul as his saint. He felt an affinity with someone who had been instrumental in killing Christians and then experienced a shattering conversion."
He found a spiritual director in Fr. Robert of Assumption Abbey in Ava, Missouri, who urged him to consider his cell a hermitage. He became acquainted with David Ward, a scholar studying the effects of long-term confinement in super-maximum custody. Clayton wrote nineteen "critical analyses" for him that Ward rated "at a level equal to some of the best doctoral students I supervise." In 1996 Clayton earned a B.A. with honors from the College Program for the Incarcerated offered by Ohio University in Athens.
In 1998 Fr. Robert asked Fr. Paul to begin communicating with Clayton because Fr. Paul's "teaching experience at Yale and Princeton was likely to be helpful to him in his advanced graduate studies in philosophy and theology." Clayton now found "an intellectual companionship of a kind he had never known before." In 2001 he enrolled in the M.A. program in religious studies at Catholic Distance University. Rereading the papers Clayton wrote for CDU, Fr. Paul found that "some of his work showed an intricacy of theological thinking that was the equal to anything I could do with all my Yale degrees." He noted, too, that Clayton was routinely offering intercessions for others, "praying especially for his victims and their families."
Beginning in 2002 Fr. Paul was allowed to visit Clayton once a month and talk with him through the meal slot. Clayton's hopes were raised early in 2004 when he learned that he was coming up for a parole hearing in November. But six months before the date, it became clear that the hearing would be a mere formality. Fr. Paul heard a cynical parole officer say regarding Clayton, "Every prisoner claims to be a new person." He replied, "If you doubt that he's a changed person, I will enter his cell and live there with him as long as you want in order to make you a believer."
On February 8, 2004, five months before his death, Clayton wrote to Fr. Robert, saying he had been asking himself "just how real and sincere my conversion and personal changes have been over the past twenty years." If he was sure he had no chance of ever getting out, would he return to his "bad old self"? By raising this question, he said, he had entered into "a spiritual domain that was utterly new and unfamiliar to me." He seemed to be "walking alone into a darkness so pitch black that nothing could be seen." Could he surrender to God his desire and hope for freedom, effectively sacrificing it to Him? "If I am to die in prison," he concluded, "then so be it, because that is what God knows is for my ultimate good and best." He had recently read Maximilian Kolbe's A Man for Others, which showed him "the possibility of my being asked to 'sacrifice' my freedom for Christ." He found a certain "joy and freedom in submitting myself completely to His will…and not my own."
The abbot now proposed that Clayton request "a more formal tie to the monastery" as a Family Brother. The very next day Clayton made the request. He said he was already leading a monastic life and was eager for it to be embraced by the Church. It would bless his ministry of "intercessory prayer" and his counseling of other prisoners through the "pipe code." The abbot promised to present Clayton's request at the next monastic council and then have the community vote on it. Clayton was deeply moved that the abbot called him "Brother Clayton." Although the process took nearly five months, these were "the happiest of Clayton's life." He saw that "he was on the verge of having a home, a place of spiritual belonging made up of people whom he admired and who believed in him." The council accepted his request on June 16, 2004. Clayton died of a heart attack in his sleep on July 12, less than a month later. Even so, six days after his death, the community voted unanimously to accept him as Family Brother.
The prison officials sent Clay­ton's remains to his Baptist family in Georgia, who asked a Catholic priest to officiate at his funeral. Clayton was buried, as he had asked, next to his abusive father because "God had helped him to be reconciled." On the first anniversary of his death, the Trappists placed a cross in their own cemetery in Clayton's name, "a symbolic grave as a place for remembering," and read aloud Clayton's request to become a Family Brother. It included this heartfelt passage: "All I have to offer is to be a witness: that if you will have me, by far the least worthy of any who ever dared to ask, may my grave be a living declaration that no person is beyond the forgiving and reconciling mercy of God in Jesus Christ."
It was Clayton's mother who asked Fr. Paul to write a book to "authenticate" her son's conversion and faith. This he has accomplished admirably. After the miracle of redemption he witnessed in Clayton Fountain, Fr. Paul declares, "I have no choice but to stand resolutely against the death penalty — for anyone, anytime, anywhere." We cannot impose "limits on the God of Infinite Mercy."
*****************
"Bless you prison, bless you for being in my life. For there, lying upon the rotting prison straw, I came to realize that the object of life is not prosperity as we are made to believe, but the maturity of the human soul." — Aleksandr Solzhenitsyn

Enjoyed reading this?
"Catholicism's Intellectual Prizefighter!"
- Karl Keating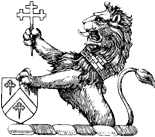 Strengthen the Catholic cause.
SUPPORT NOR TODAY
SUBSCRIBE
You May Also Enjoy
The New Catholic: Quo Vadis?
Converts' stories of their pasts would be enhanced by explicit avowals of where the Holy Spirit seems to be pointing them.